Mothers Day brunch is one of my favorite traditions. However ever since having kids, Mother's Day poses a conundrum. I want it to be my day, which means not doing anything for anybody, but I also want to treat my own mama, and that requires some effort.The solution? Host a make-ahead brunch, then steal away with my husband while Grandma spends QT with her adoring grandsons. It's the perfect plan.
Here are seven great brunch recipes that can be prepped in no time–some even the night before–so that you can kick up your heels on Mother's Day and still treat your mama with the love and respect she deserves.
Do sweet breakfasts make your mama swoon? Give this Baked French Toast recipe (above) from Annie's Eats a try. Prep the entire dish the night before, and spend your morning get glammed up while the french toast bakes. No standing over a frying pan required.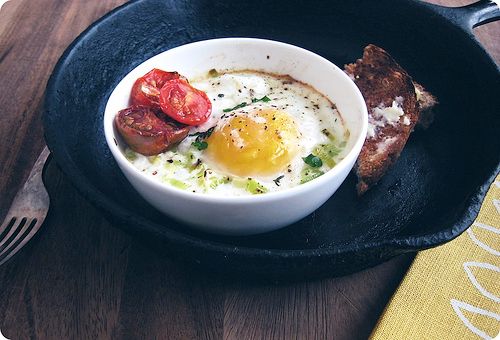 Baked eggs are as easy as it gets and come in many forms. My two favorites: first, these luxurious Baked Eggs in Cream from Tara at Seven Spoon–sauté leeks the night before, then crack eggs, pour cream and put in the oven the morning of.

If your mama is super natural (not supernatural though), these individual jars of Baked Blueberry Oatmeal from Sara at Sprouted Kitchen are just what you need. The night before, prep mason jars with oats, berries, baking powder and salt, and mix milk with everything but the butter (which should be added the morning of). Put it all together and bake before serving. Oatmeal has never looked so gorgeous.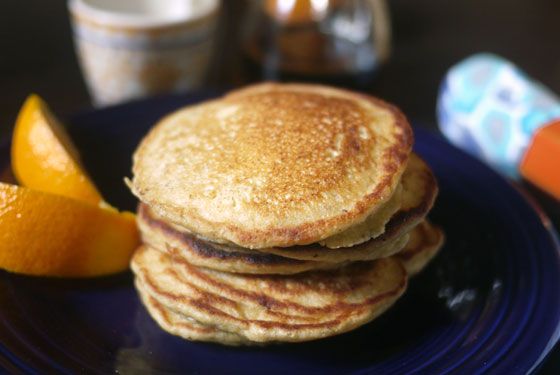 We can't talk brunch without talking pancakes. The experts at America's Test Kitchen call these Better Than the Box Pancakes.The recipe does requires ingredients that you need to buy ahead of time, but it's worth it. The best part is that the mix keeps in your freezer for up to 2 months. Talk about make-ahead!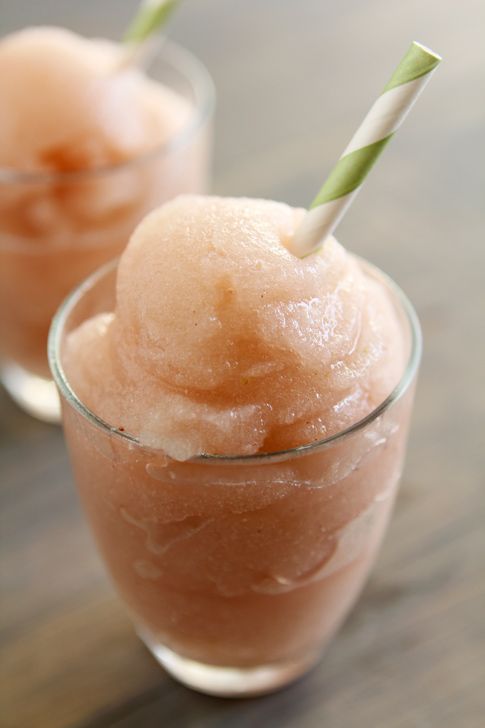 While Mimosas are always a winner, for something different try this whimsical Riesling Strawberry Slushie from With Style and Grace. Squeeze lime juice and hull strawberries ahead of time (or use already prepped frozen strawberries), then whiz everything together in time for a toast.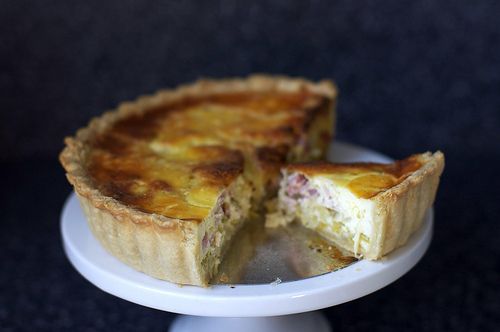 If you're a quiche fan, I love this Quiche Lorraine from Smitten Kitchen. You can make the whole thing–bake it and all!–up to 2 days ahead of time. Then, just reheat and serve.

And, of course, don't forget the coffee! If it's warm in your neck of the woods, our post on delicious iced coffee drinks has plenty of options perfect for a special brunch (shown: Iced Mexican Coffee from Girl Cooks World). Plus, they'll give you just the boost you need to enjoy the rest of your day… maybe doing nothing.