Mother's Day is one of my favorite holidays and not just because my boys spoil me silly with kisses. It hits at the best time of year when the weather turns warm, the flowers bloom and the farmer's market begins showing signs of bounty. If your mama is a breakfast in bed kind of lady, check out our easy recipes for a make-ahead Mother's Day brunch. Otherwise, so long as the sun is shining, why not celebrate Mother's Day with a laid back picnic.
Grab your mama, some bread and cheese, and these 7 picnic essentials to celebrate al fresco this year.
1. Paper or plastic… plates

Whatever you serve–whether nibbles or a feast–you'll need something to serve it one. Paper is convenient, but plastic is reusable, of course. I love these fun melamine picnic plates by Thomas Paul.
2. Celebratory spoons!

Keep your picnic simple and elegant by keeping the food simple and elegant. Stick mostly with finger foods and throw in a handful of spoons or forks for a simple salad. You can get this biodegradable birch cutlery stamped with "bon appetite" or "love"–or you can splurge on a custom saying like "Supermom."
3. Pack some vino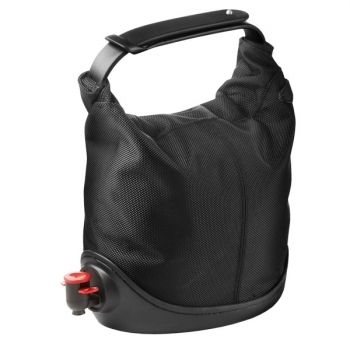 Even better wines come in a box these days, but cardboard is not wine's most elegant look. Instead, I love that you can tote your vino in this Baggy Wine Coat. Just take the inner bag that's filled with wine out of its box and insert it into this stylish tote. The best part: you can fit ice packs
inside for those whites and roses
4. Raise a non-breakable glass
No drinking out of the bottle! This is a classy affair and so long as it's legal in your local park (or the kind policemen look the other way), you can safely raise a glass to your mama with these Govino glasses.
Made from BPA-free plastic that functions like crystal, these picnic-safe glasses are shatterproof, reusable and recyclable. They're pretty, too, and much more elegant than those ubiquitous red tumblers–in fact, they even make fizzy water or iced tea feel more festive.
5. Don't forget a blanket!

Instead of spreading out a bedsheet (and returning home with a bedsheet full of grass stains), bring a waterproof picnic blanket like these from PoBa on Etsy. While most quilts will work just fine, there's something comforting about knowing that you won't end up with a
wet bum if the grass is dewy.
6. Pack it up in a cute tote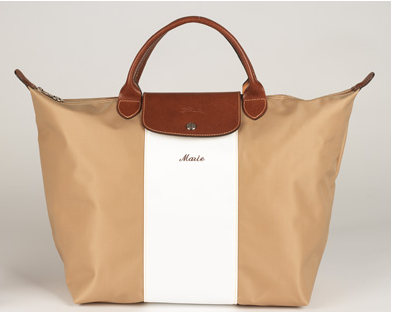 Picnic baskets can be a little fussy. I find it much easier to carry a tote, and the cool thing is that it can be part of your Mother's Day gift. I love this dreamy Longchamp tote that can even be monogrammed with mom's initials, but there are loads of totes in all kinds of price ranges.
Then pack it up with some extra goodies like French macarons, but don't insist on eating them at the picnic. Those are special just for her.