Every once in a while, my toddler and I will be walking through our house when he stops, points, and says his sister's name. Why? Because she has so kindly written it or drawn a picture in that very spot. On the wall. Or the door. Or the kitchen cupboard.
It seems it's time for her artistic self to spread her wings and,
you know, draw on some paper, or something. Which is where CMP favorite,
P'kolino, comes in.

The line has a few new products that have caught my eye, most specifically, the gorgeous Chalkboard Bookshelf (above) and the Tabletop Easel.
I
love that kids can organize and label the shelves on little chalkboard
tabs, sorting books to their hearts' content. Plus the big sliding
chalkboard door at the bottom is a much better place for doodling than
the bedroom wall.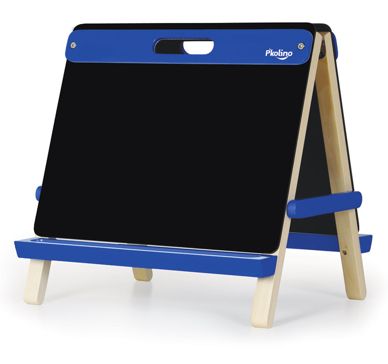 And
the little tabletop easel isn't just adorable, it's totally practical
in a tiny house like mine. And here's the best part: just fold it flat
when they're done creating their latest batch of masterpieces.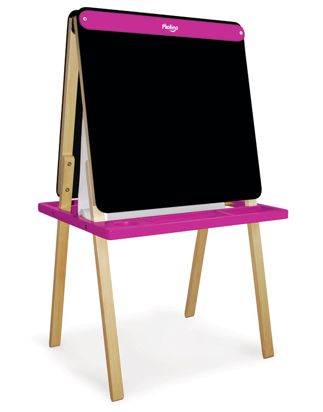 There are also some brilliant fuchsia and cobalt-colored additions. The chalk tables and benches and the Little One's Art Easel look fab in these bright, on-trend colors. They'd be a perfect complement to fun playroom or bedroom décor. Besides, what's more fun than furniture you can actually draw on? –Stephanie S. 

Give the walls a break and get your own P'kolino chalkboard bookshelf for your exuberant artist.