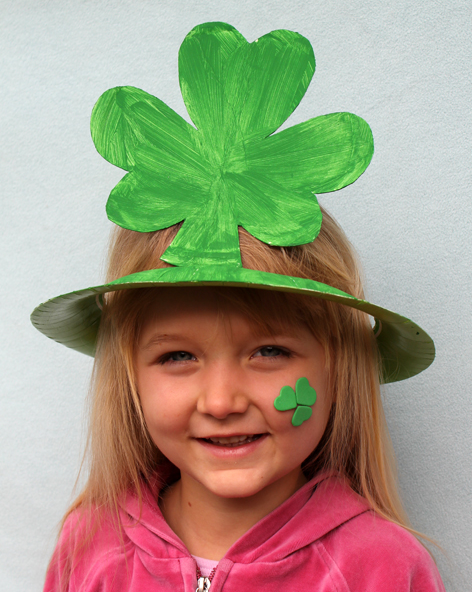 My idea of a St. Patrick's Day craft is squirting green food coloring into anything edible and calling it a day. I love looking at all the amazing multi-layered rainbow treats and hand-felted shamrock garlands on Pinterest, personally, I prefer crafts for those of us who want something fun for the kids to make, but don't need to spend 30 straight hours prepping for it. That's just what you'll find here: easy crafts. Promise.
And don't forget to grab some green food coloring too. –Christina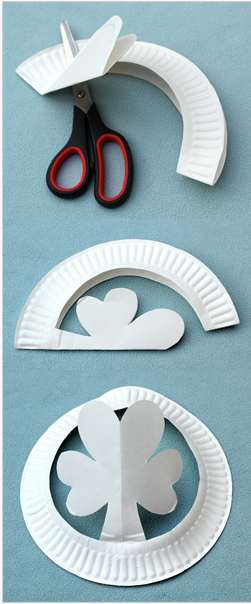 Using nothing more than a paper plate, some scissors and green markers or paints, this DIY shamrock hat tutorial at Alpha Mom would have my trio running around the house wearing shamrock hats in minutes. Love that you can even size this to fit the littlest heads long enough for a photo opp that you can then send to far-away grandparents.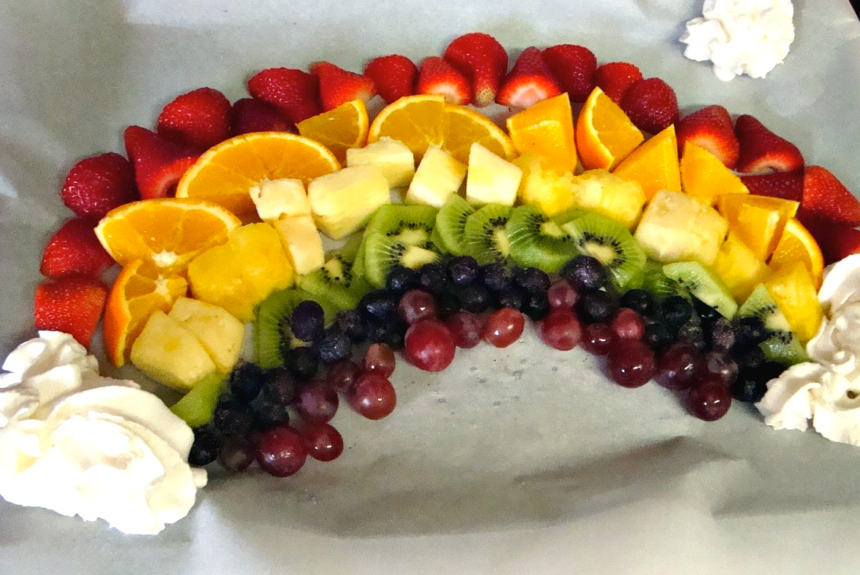 I love seeing all the rainbow crafts on Pinterest, but the thought of making seven-layer cupcakes or separating colored Skittles makes me want to take a nap. Instead, I love this super easy and healthy fruit rainbow snack. For older kids, you don't need to cut up the strawberries and grapes; and you can even use unpeeled clementines for the orange layer to save time. Squirt on some whipped cream clouds and they'll think you've turned into Martha Stewart.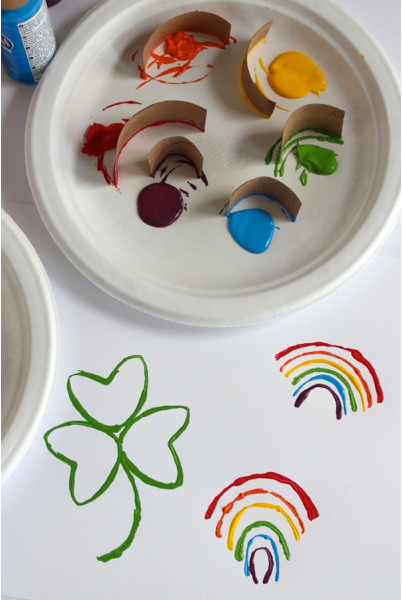 Another easy St. Patrick's Day craft idea comes from Make and Takes and involves a paper towel tube, some paints and paper. Let the kids do this one early so their masterpieces have time to dry, and then they will have some pretty artwork to mail to their favorite people or give to their teachers.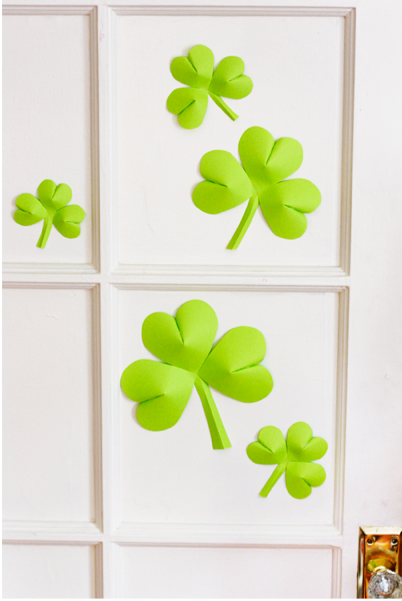 Having just passed Valentine's Day, I'm feeling pretty confident about our paper-heart-cutting skills. And with this easy 3D Shamrock tutorial from How About Orange, we can turn those heart shapes into cool-looking 3D shamrocks to hang on a door or just scatter across the dinner table.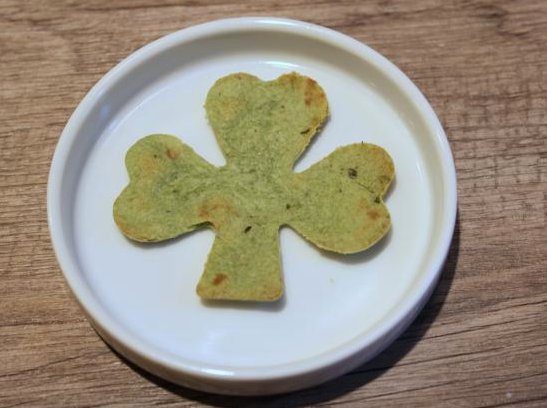 Easy and healthy, Kiwi Crate has a shamrock treat recipe requiring no more than some spinach tortillas and a cookie cutter. A few minutes in the oven and these "chips" are ready for snack time. Or toss some cheese between two and make little quesadillas and call them Irish grilled cheese.
If you're super into the green thing, serve with guacamole for dipping and green-dyed milk. See how easy it can be to celebrate St. Patrick's Day with the kids?
Search our archives for even more St. Patrick's Day ideas.