I enjoy decorating Easter eggs with the kids so much, I don't even mind the food-coloring-dyed fingers we all end up with by the end. But for kids with an egg allergy or who follow a vegan diet, this is one annual tradition that they've probably had to skip each year. So get ready to be eggs-cited (groan) with these faux, dyeable eggs that look so much like the real thing.
EggNots are dyeable ceramic Easter eggs so realistic, you'd better make sure you warn your dinner guests before they try to crack them open.
Packaged in a cardboard egg carton, the dozen white "eggs" make such a convincing substitute, they'd be great to use as decor, in an outdoor egg hunt, or tucked into Easter baskets. Since they are ceramic, they can also be used year after year which isn't something I can say about the real thing. (Ew.)
I also like the recipe for dyeing them, which is very similar to what we currently do: just water, vinegar and food coloring; those egg-dye coloring kits don't work as well, so go with this old-fashioned tried-and-true method. The only difference is that these eggs float, so they need to be held down with a spoon, but that is small quibble.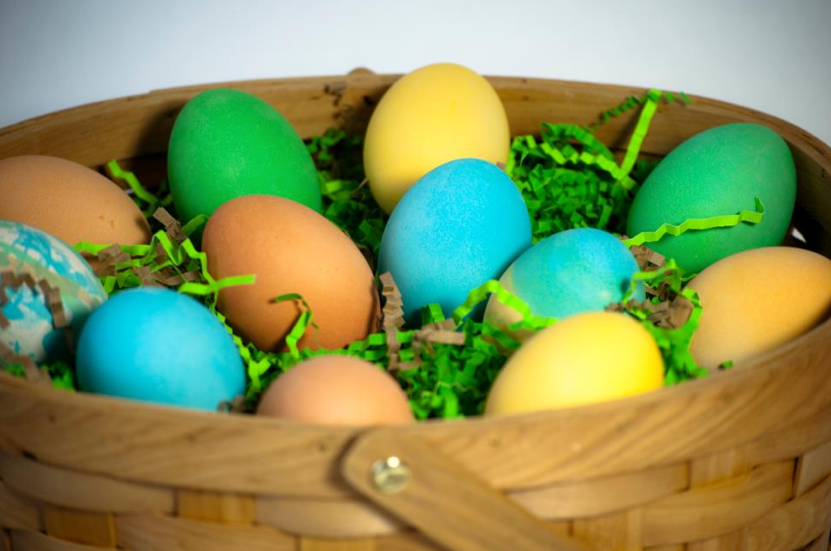 The cost for a dozen of EggNots is definitely higher than a dozen of pastured, organic eggs from the store. But considering how much fun we have coloring eggs, I think it's totally worth the premium.
Also priceless? Knowing that if the Easter Bunny hides the dozen around the house and you only find 11, you'll never have to worry about that rotten egg smell coming from who-knows-where. –Christina
Pick up your dozen EggNots dyeable ceramic Easter eggs from their website.