A perfectly hard boiled egg can be an elusive thing, even for those of us who cook–and cook with kids underfoot, and into everything, all the time. I'm here to help fix that! Hard boiled eggs are a super easy, nutritious go-to food that I have on hand all of the time and, when you follow these easy directions for how to hard boil eggs perfectly, you may too. They're great to have around for any meal of the day, but especially for one of the five quick school day breakfast ideas. I've rounded up for you.
How to Hard Boil Eggs Perfectly
First, let's talk about cooking perfect hard boiled eggs which can be quite simple. It just requires a little timing. Follow this method for foolproof results every time:
1. Gently arrange eggs in a single layer in the bottom of a saucepan. This is a rare case when using older ingredients is better than using fresh ones, since older eggs will peel easier. Don't worry if you only have fresh eggs, though. Read on for other ways to ensure an easy peel.
2. Cover eggs by 2 inches with cool to room temperature tap water and set on the stovetop over high heat.
3. Bring water to a boil and cook eggs for 1 minute. After the minute, take the pot off of the heat, cover and allow the eggs to sit for 10 minutes.
4. Drain the eggs. If you're going to use them right away, roll them on the counter to crack the shells slightly and dunk them in an ice water bath for about 2 minutes. Cracking the eggs before plunging them in cold water will help them peel easily.
If you plan on storing the eggs, plunge them in the ice water bath without cracking the shells first. You can leave them in the cold water for as little as 2 minutes, but the longer you leave them in the ice water bath, the higher the likelihood that the eggs will peel easily when you're ready for them. Once you remove the eggs from the cold water, you can store them in their shells in the fridge for up to a week.
5 Quick, School Day Breakfast Ideas Using Hard Boiled Eggs
My kids are happy to breakfast on plain hard boiled eggs alongside a bowl of yogurt most days, but changing things up is easy as these five breakfast ideas, so I'm happy to oblige. Plus, it's a long school year—you can never have too many great on-the-go breakfast recipes. Of course a lot of these are challenging for kids. So perhaps if you're popping a plain hard boiled egg on a plate for them, you take the time to whip up one of these for yourself to get the morning off to a good, protein-packed start.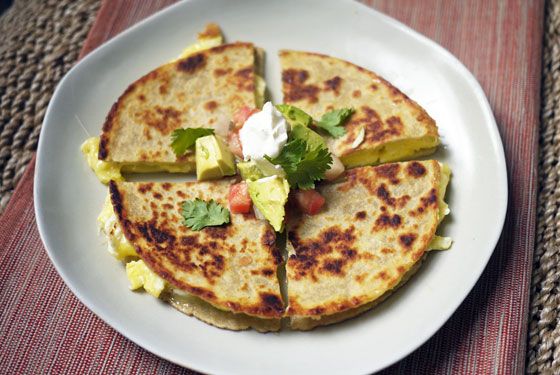 Nothing beats the combo of egg and cheese, and my favorite way to enjoy it with hard boiled eggs is by making Breakfast Quesadillas. Layer slices of a hard boiled egg and shredded cheese between two tortillas and fry in a hot, buttered pan until the tortillas are browned on each side. Just like that, you'll have a delicious breakfast quesadilla. Top with salsa or not. Either way, it's delicious.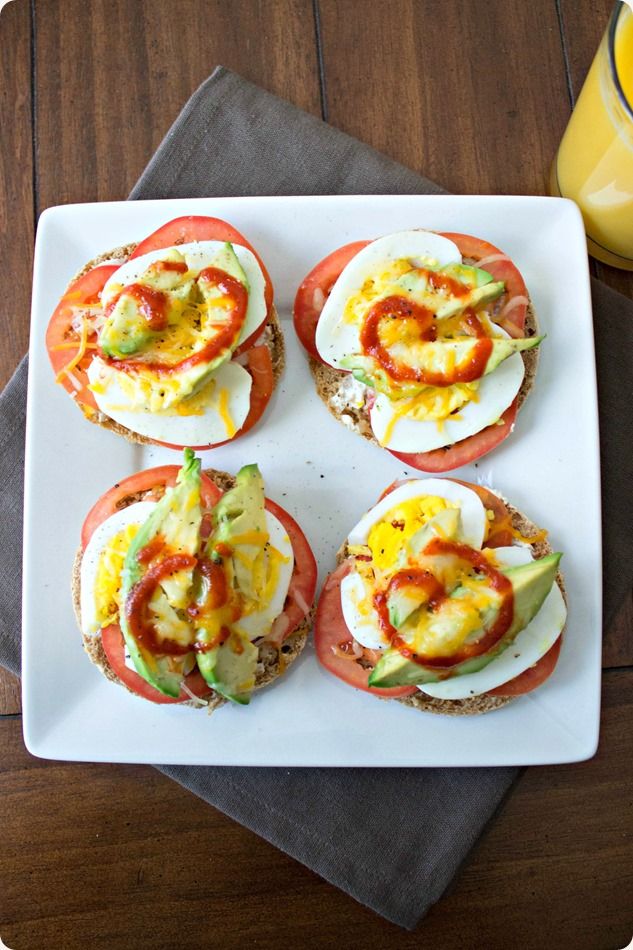 These Hard Boiled Egg Breakfast Melts at Ellaphant Eats are a more traditional approach to eggs and cheese. This sandwich layers cream cheese, hard boiled eggs, tomato, avocado and shredded cheese on an English muffin. I love how Ella tops her melt with Sriracha, but you can skip the spice for the kids.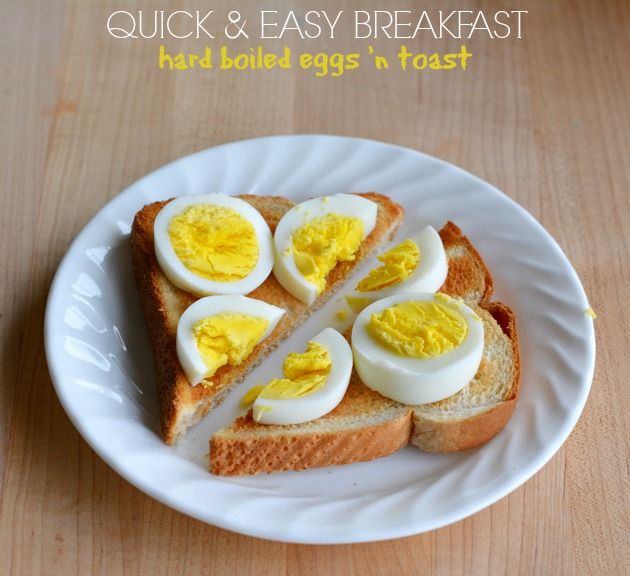 Cheese is not necessary, of course. (Okay, so it is in my house, but that's another story). Go simple with this Hard Boiled Eggs and Toast from Food Family Finds. There's no recipe here, just slices of hard boiled egg on toast, and it's totally delicious plain or with a schmear of mayo or Dijon.
If you're looking to add something to your eggs and toast with more nutritional value than mayo or mustard, try this 3-Minute Avocado Toast with Hard Boiled Eggs from Heather's Dish. With the proper amount of salt sprinkled on top, avocado and eggs are a heavenly combination and avocado is so so good for you.
If your family is into bagels and lox you'll dig these Smoked Salmon and Hard Boiled Egg Bites from Seduction Meals. I know, it's not entirely a typical school day breakfast which is the farthest thing (ever) from a seduction meal. But these toasts are a delicious breakfast idea and truly fast and easy to make: Toast, smoked salmon, a squeeze of lemon, a crack of pepper and slice of egg. Not that every kid (or most kids that I know) will eat it, but I'd happily start any day with this in my belly.
Don't miss other breakfast recipe ideas in our archives.