Beauty subscription boxes are definitely the new black. (Aw, remember when Birchbox was the only game in town?) But as fun as it is to receive a monthly box of mini beauty products, it's frustrating when what's inside doesn't work for me. I'm also not a huge fan of samples that only last a day or two. Enter BeautyDNA–what I'm thinking of as the Match.com of beauty subscription services.
Created by the folks who own the glossy beauty magazine New Beauty, Beauty DNA delivers one really well-thought out, full size beauty product each month, chosen specifically for your skin or hair type, with product recommendations courtesy of a respectable team of dermatologists, aestheticians, cosmetic chemists, hairstylists, makeup artists and computer scientists.
After filling out an extensive profile on your skin and hair type, a sophisticated algorithm matches you with a product. Answering all of those questions does take a good 10 minutes or so–I had to do it in two sessions. But presumably that's why it will be more accurate than others.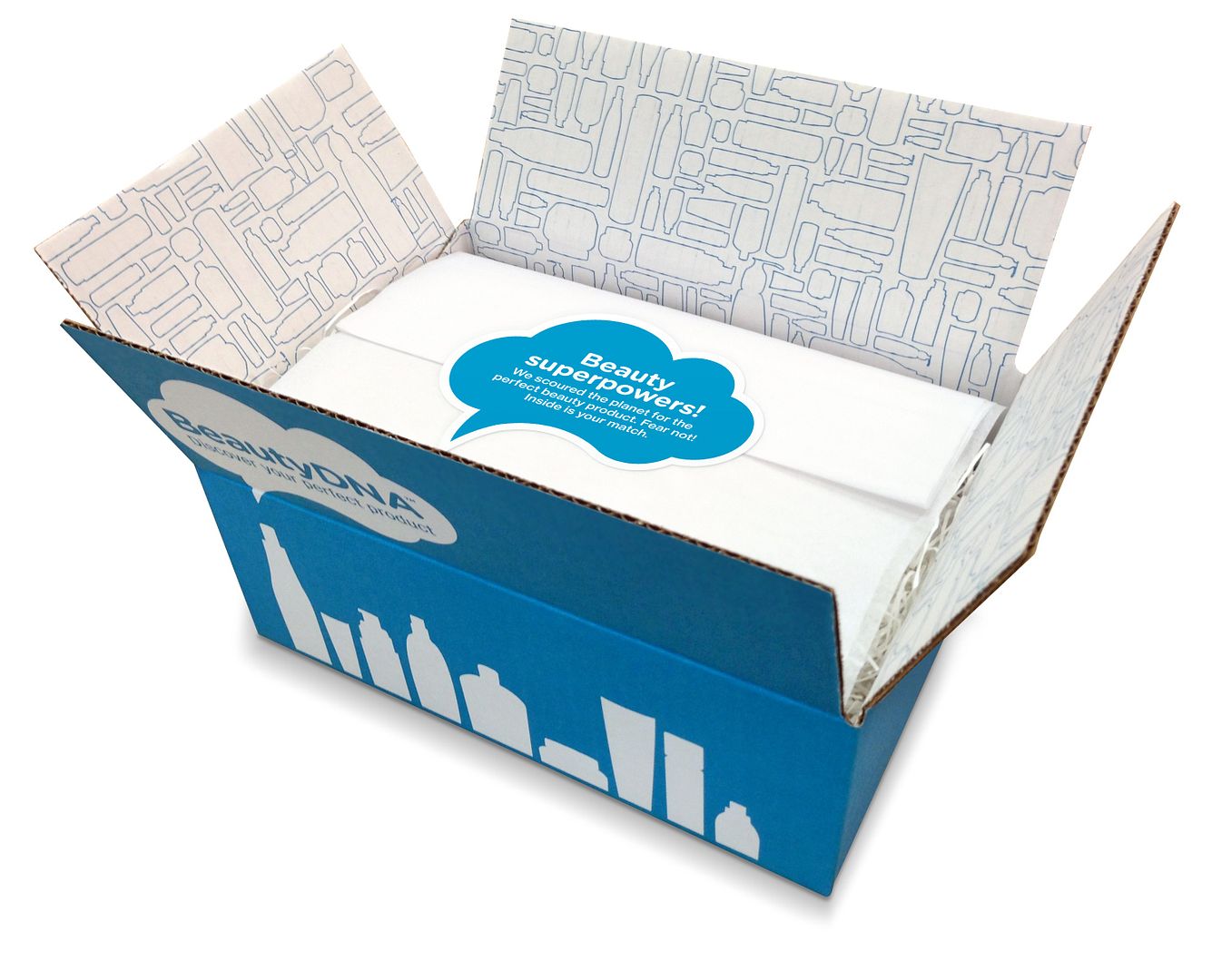 The fun part, if you're a beauty junkie like me, is that you don't know what you're getting until it shows up on your doorstep. And if you're wondering why it did, BeautyDNA smartly includes a detailed Beauty Report explaining why this product was chosen for you, how to use it and the retailers that sell it.
When my beauty match arrived in the mail, I was psyched to see that it was Moroccanoil Pure Argan Oil. I'm a face oil junkie and had been in need of a new bottle. I was also happy to see that it retails for $50–half the price of the monthly subscription fee.  I'm hooked!
Part of what makes BeautyDNA awesome is the brands that it carries. They've partnered with some of the best under the radar and buzzed-about beauty brands out there, including my new fave Drunk Elephant, as well as Skyn Iceland, SkinCeuticals and Dr. Brandt. If I blindly go beauty shopping on my own, it's unlikely I'll come home with a brand I've never heard of, so I like that this forces me out of my comfort zone. I really do like the mystery and surprise factor of BeautyDNA; but if trying new things isn't for you, then this is one beauty subscription you'll want to skip, since you can't return the products.
Sign up for the monthly beauty subscription boxes with products perfectly matched to your skin and hair needs at BeautyDNA. The monthly fee is $25, which includes shipping.