You may remember Cuddle and Kind's beautiful hand-knit dolls, which we featured last fall. We gushed over how cute the line is, and even more impressive, their amazing mission to feed hungry kids with ten meals donated to major hunger-fighting charities with the purchase of every doll.
And, wow, did our readers ever respond: This remarkable company has already donated over 200,000 meals to kids in need in just over half a year.
Now, Cuddle and Kind's Little Collection — a new line of the same sweet dolls, but mini versions of their originals — is matching the mission. For every Cuddle and Kind doll purchased, whether it's their original 20″ or their new 13″ doll, the company will donate 10 meals to needy kids in both North America and around the world. Pretty great.
Related: How beautiful swaddle blankets are helping babies in need of more than just sleep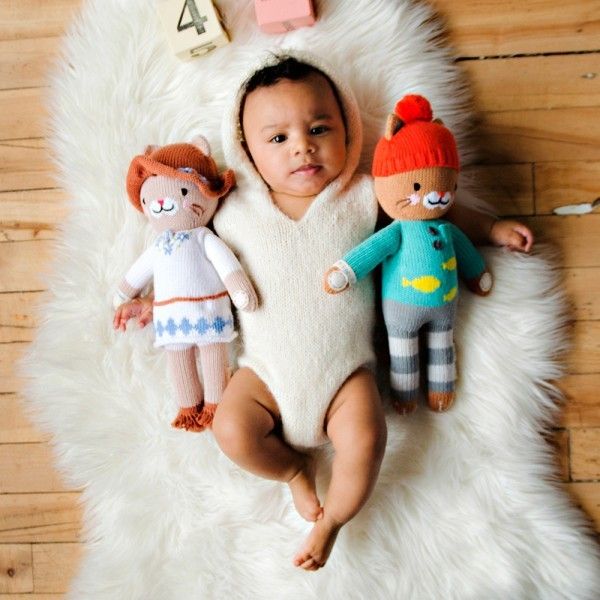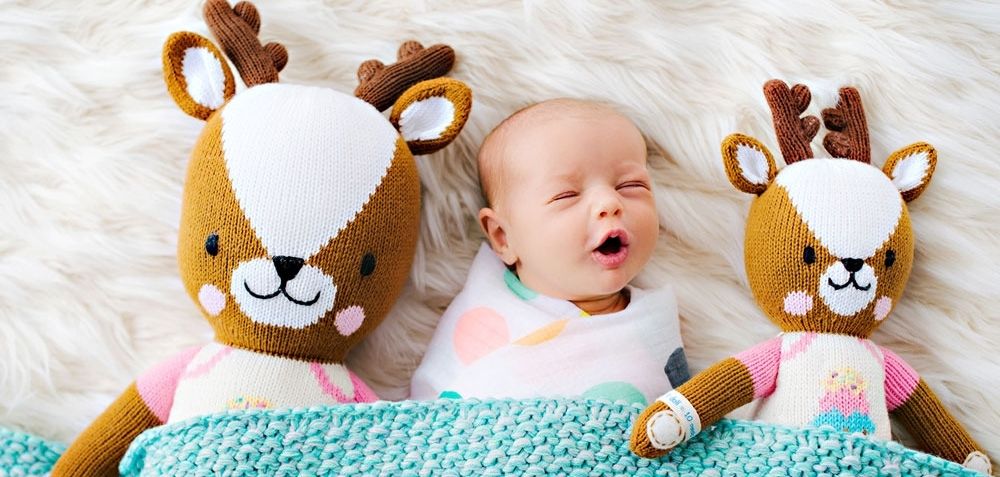 Along with the cute, cuddly details like winter hats, moccasins, and fabulously fun clothing, each creature comes with a little cloth bracelet affixed that lets everyone know that the purchase of this doll helped feed 10 kids in need.
Since the making of Cuddle and Kind dolls also provides jobs to over 100 artisans in Peru with a fair wage for their work, your purchase is helping people in more ways than one. What a special gift for your philanthropic new mom friend or your generous 5-year-old niece who is always looking out for others.
Shop for the Cuddle and Kind Little Collection of hand-knit dolls on their website.