Notice
: Undefined variable: sub_menu_style in
/home/coolmompicks/coolmompicks.com/wp-content/plugins/shortcode-menu/shortcode-menu.php
on line
192
Notice
: Undefined variable: submenu_anchor_color_style in
/home/coolmompicks/coolmompicks.com/wp-content/plugins/shortcode-menu/shortcode-menu.php
on line
195
Notice
: Undefined variable: submenu_anchor_hover_color_style in
/home/coolmompicks/coolmompicks.com/wp-content/plugins/shortcode-menu/shortcode-menu.php
on line
196
Please see our updated list of best first Christmas gifts for baby
Many of these items from 2014 are no longer available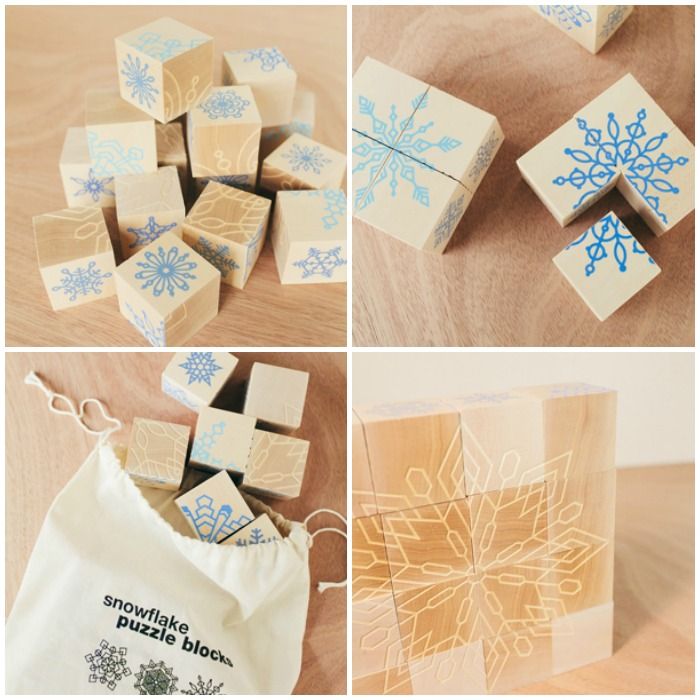 A baby's first Christmas is such a big deal with families, and we totally get it. We're sentimental like that too. So we love looking for cool gifts for baby's first Christmas that can become treasured keepsakes, at any price. Our tip: save the big splurges and ride-on toys for when your child is a little older. Right now, the best gift is your time together. And all those awesome photo opps of the kid in the Santa hat.
snowflake puzzle blocks
($56 at fruitsuper design)
We are utterly charmed by this lovely shop that makes beautiful wooden toys like these snowflake blocks.
custom monogrammed cloth book
($80 at Ex Libris Handmade)
Featuring six hand-embroidered words that start with the same letter as your child's name.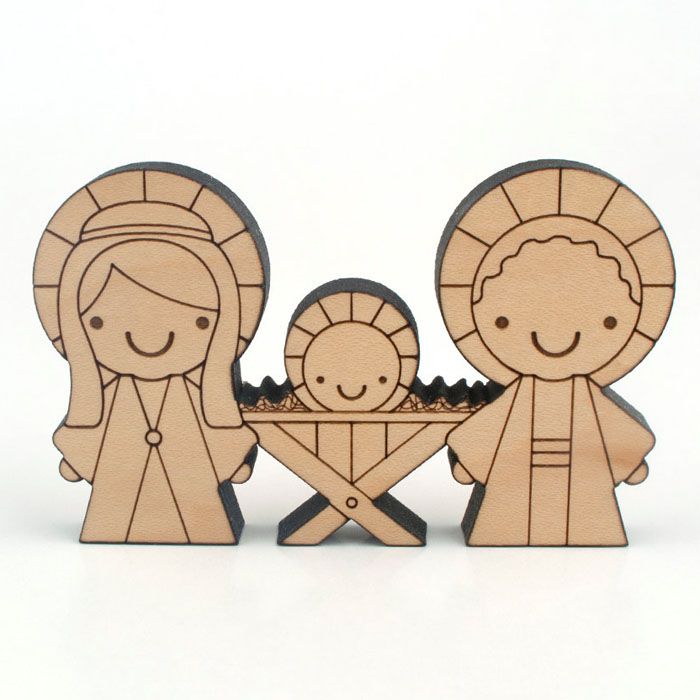 ($18 at Graphic Spaces)
Ooh, those kawaii faces!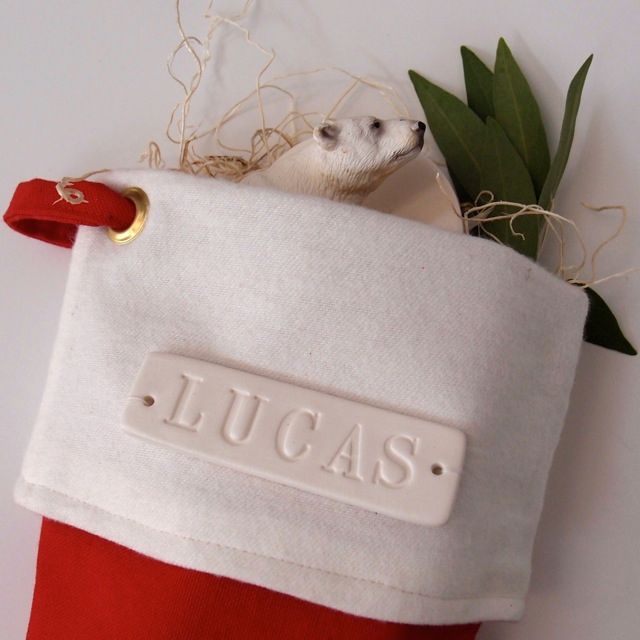 ($88 at Paloma's Nest)
Paloma's Nest always wows us with their handmade personalized gifts. Bring out the candy canes.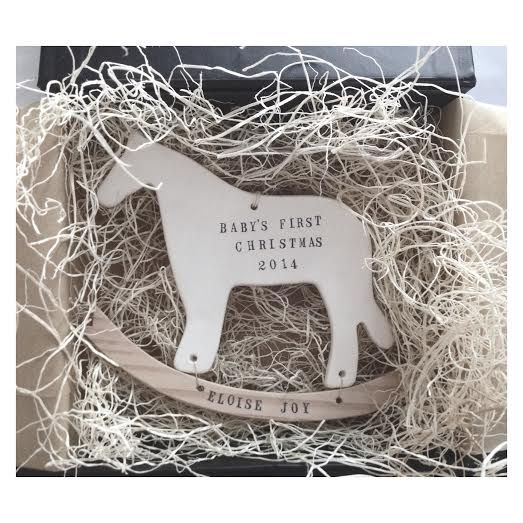 ($58 at Paloma's Nest)
Also from Paloma's Nest, we love this rustic keepsake ornament personalized with your baby's name.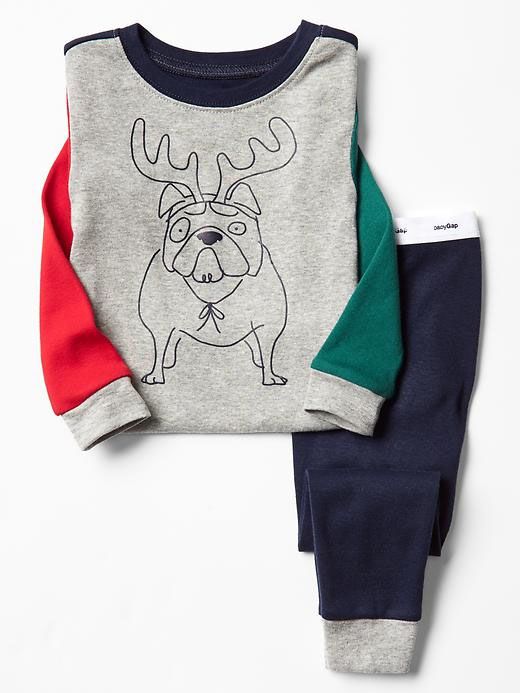 christmas bulldog pajamas
($26.95 at Gap)
If you're the "open our gifts in PJs" kind of family, these Christmas pajamas are a blend of comfy and cool.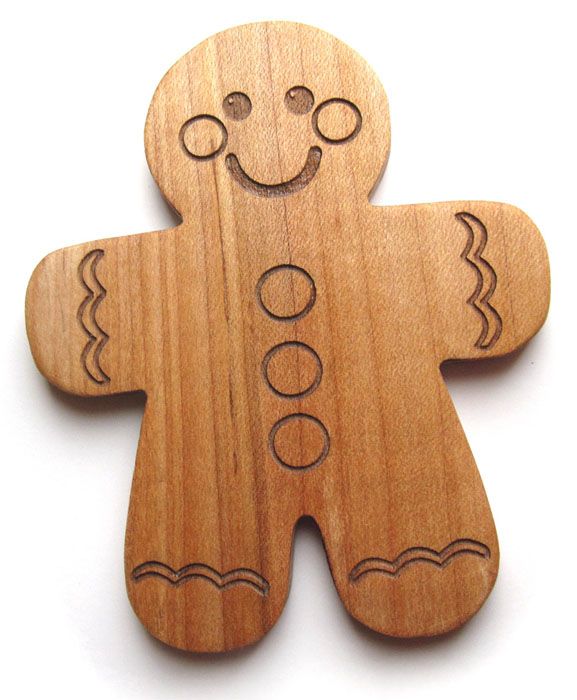 ($12 at 3 Princesses Store)
Until she's old enough for real gingerbread cookies.
pewter heirloom frame ornament
($45 at RH baby & child)
As much for the new parents as the baby. Probably more so.
handmade toy soldier soft baby rattle
($19 at Baby Gardner)
One gift your baby won't have to wait to grow into.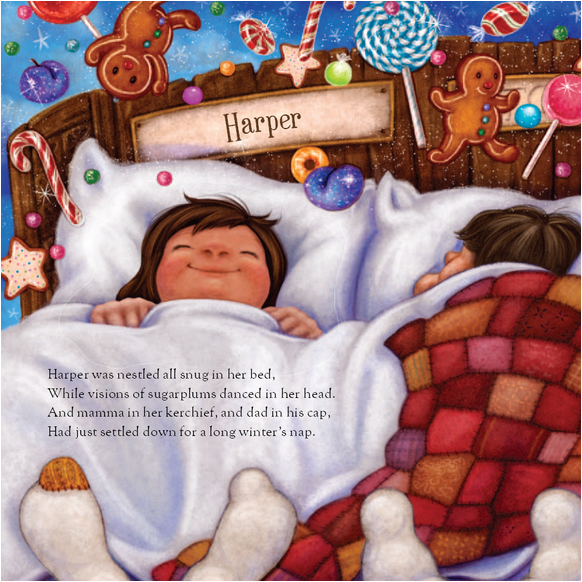 ($34.99 at My Chronicle Books)
20 minute parental cajoling to please please go to sleep right after the book is over…not included.
All gift ideas have been editorially chosen by our staff; there is no compensation in exchange for recommendations. CMP is an Amazon and reward style affiliate partner. Discount codes expire 12/31/14.