Trending right now. As in this second.
You are listening to our podcast, right?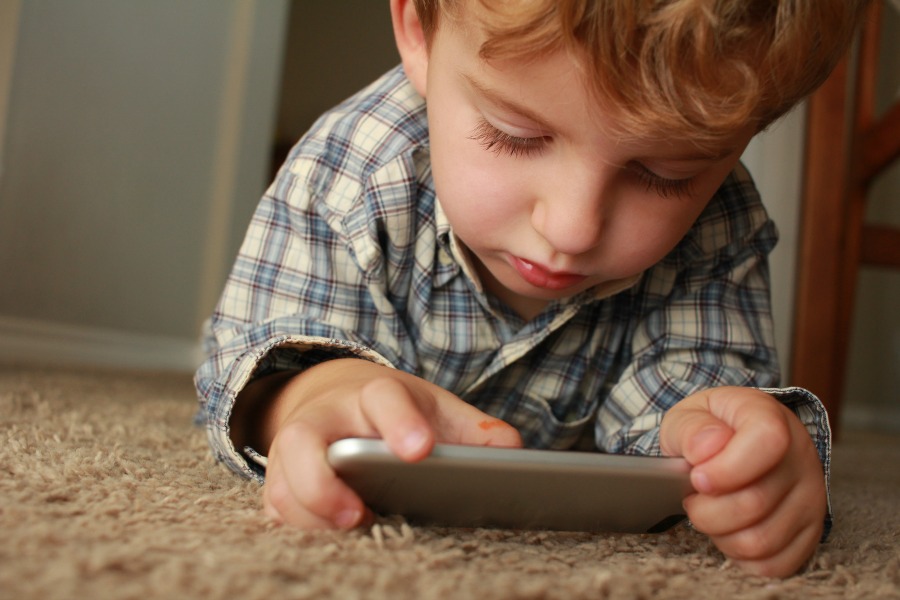 If there's anything that parents can never seem to agree on, it's screen time, so we decided to figure out why this topic is so polarizing on this week's episode of Spawned with Kristen and Liz. And, who better to give us some firm, research-based answers than Anya...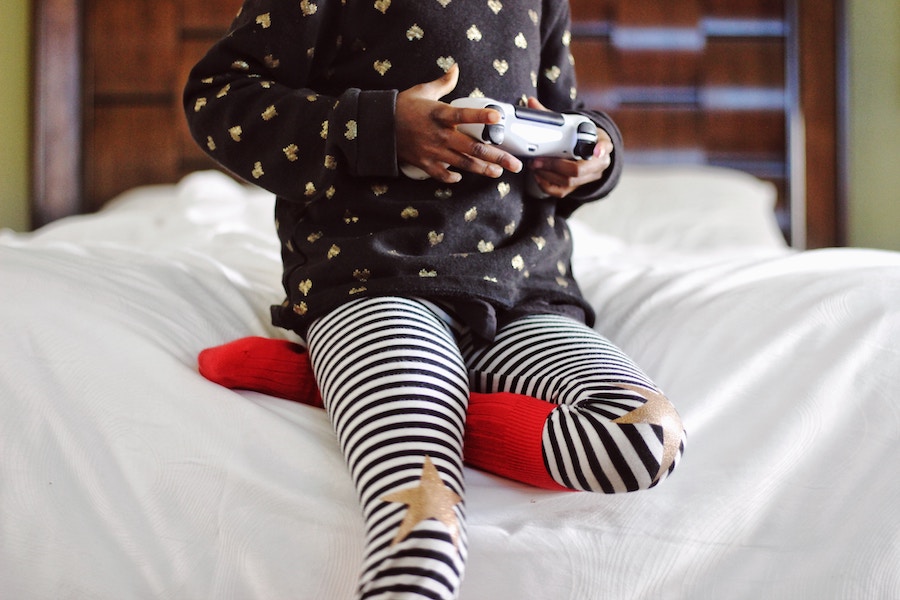 Parents have so many questions and concerns about kids and video games. Are they hurting our kids? Are violent games making kids more violent? Are they playing too much? Are certain games worse than others? How do we manage the time kids spend playing games -- and...
This week, we are talking about the importance of curious kids -- how to raise them, how to keep them that way. And there's no better person to join us for this chat and answer our questions than Molly Bloom of Brains On, the popular science podcast from Minnesota...
So much coolness. Where to start…
If by now you haven't heard about The Greatest Showman, well where have you been? Wrapping gifts or something? Geez. This has been one of the biggest PR blitzes I've seen in a long time. And that was before its three Golden Globe nominations. There's been a light show...
This is a sponsored message from St. Mary's HealthCare System for Children Families with children who have special needs, or have been hospitalized for an illness or injury, face so many challenges. And this season, there are so many organizations asking for support,...
The other night, at my annual apartment building Christmas party -- that's the NYC version of a block party, by the way -- a neighbor asked, "so who here gets Chinese food and sees a movie on Christmas?" Basically, everyone raised a hand. So here I am, dying laughing...
I grabbed the game Superfight for this year's summer road trip with my kids, and we've haven't been able to stop playing it. So if you're looking for a fun, no-skill-required game to play with family over the holidays, bring to parties, or just wrap up as a cool...
I was really excited to spend a little time looking for easy, creative holiday gift wrapping ideas, especially as someone who blames her lackluster holiday gift wrapping on the kids (shhh). I've always wanted the gifts to look festive and pretty; I think I've just...
'Tis the season for finding new ornaments for the tree, so this year I've put together 7 of the coolest origami ornament tutorials for kids and teens to get their craft on.  From super simple angels to regal golden elephants, these are such cool papercrafts for kids...
A new pair of Christmas pajamas for babies (and kids!) is an annual tradition for so many families. Since I was a little girl, our own family gave a new pair of Christmas pjs every Christmas eve as the one gift we could open early. It always made those Christmas...
We've found the perfect keepsake to encapsulate the frothy, dizzying wonder of that first Christmas with baby: in our holiday gift list of special gift ideas for baby's first Christmas, we shared this baby memories keepsake ornament from Milestone World. I'm totally...
Who could use the gift of laughter during the holidays — especially these holidays, at the end of a very stressful year? Everyone, that's who. That's why I love the idea of getting my friends funny holiday hostess holiday gifts for all my upcoming invitations through...
If saving the world is one of your New Year resolutions (isn't it always?) then check it off by celebrating with ONE HOPE.
If you're looking to standout in the holiday card crowd, check out these handmade Christmas Movie Cards on Etsy by TheLassoedMoon.
I have been blessed my whole life with the gift of "can I see your ID please, Miss?" skin. (All credit goes to my mom and grandmother for that one.) But now for the first time, I am grappling with -- cue the horror movie music -- aging skin. I know I'm...
If there's anything that parents can never seem to agree on, it's screen time, so we decided to figure out why this topic is so polarizing on this week's episode of Spawned with Kristen and Liz. And, who better to give us some firm, research-based answers than Anya...
If you're clean out of gift ideas after shopping for everyone in your family and inner circle, print out the ultimate  pack of printable holiday gift tags from Caravan Shoppe, and then throw a few items in your Amazon cart. They not only make it so easy to put...
Here are some of the cool things we've been seeing around the web this week. Hope you like them too. Need a laugh today? Start with this fantastic list of 20 of the guaranteed funniest Christmas and holiday cards like the one above from Debbie Draws Funny. WIth 11...
New moms need pampering just as much as their babies, as I well know this year! So I've searched the web to put together 13 wonderful holiday gift ideas for new moms that cater to her needs. For once. Because while it's nice to get presents for our babies, I don't...
This is a sponsored message from Eucerin In the winter months, your skin is subjected to so many factors that can create redness -- everything from wind and snow to things you may not have considered, like what you eat and drink. Some of it is avoidable, some of it...
I don't know about you, but I do not have the mental space to craft an elaborate, handmade gift for my kids' teachers this year. And, as adorable and delicious as it may be, I can't do yet another mason jar full of hot cocoa mix. Instead, I've been shopping for some...
As writers who live on our laptops, tablets and phones -- sometimes admittedly all three at once -- you could safely call us multi-taskers around here. I mean, what mom isn't? What person isn't? It's just...life these days. We're tweeting while we're streaming awards...
This year's DIY slime craze isn't going anywhere anytime soon, if my kids' obsession is any indicator. So when I saw this DIY Santa Slime tutorial at The Best Ideas for Kids I knew I had to bookmark it. Honestly, how brilliant is this as a gift idea for your kids'...
It isn't often that my kids get excited for a game release that isn't electronic -- because let's be honest, when do we get a countdown to anything besides video games or Star Wars branded stuff? But in the case of Not Parent Approved, they've been begging for more....