Trending right now. As in this second.
You are listening to our podcast, right?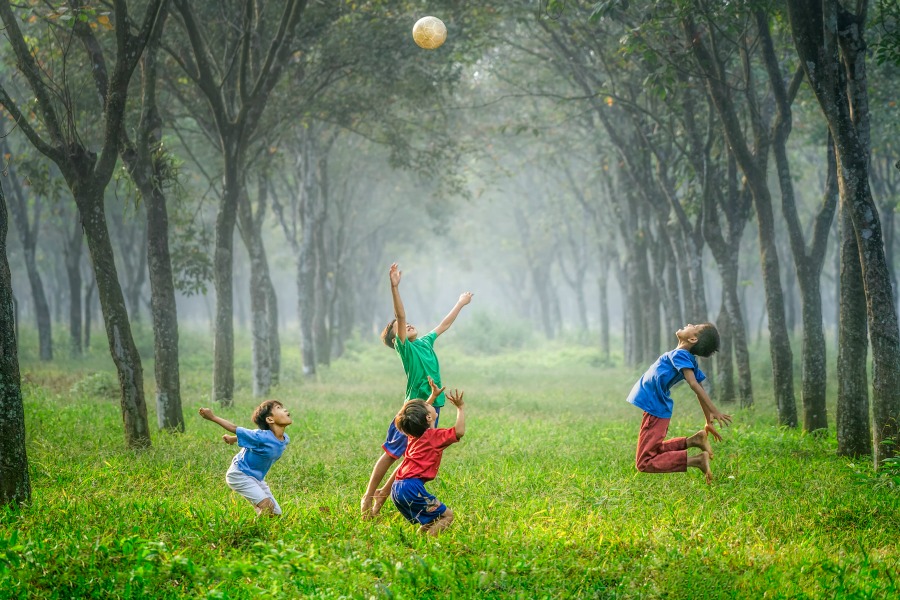 We're always looking for ways to foster imagination and creativity in our kids, and who better than to help us with that than Peter McNerney from Story Pirates, and his wife Beth Newell, co-host of the We Knows Parenting podcast, both of whom are popular improvisers...
Is there anything new parent topic that generates more controversy than sleep training? Arguably...no way. But can we finally stop fighting about what's right and wrong? Yes! Maybe? Certified sleep training expert Tamiko Kelly, owner of Sleep Well Wake Happy, has...
Working mom guilt is something every working mom has experienced in one way or another. And basically, it sucks. However, we've always heard that guilt is the most useless emotion -- and now, consider us schooled. On this week's episode of Spawned, we spoke with...
So much coolness. Where to start…
Before you deck the halls, deck your girls out in the handmade, one-of-a-kind holiday dresses and skirts from one of our longtime favorite indie makers, Courtney Courtney. They're much more comfy than a red faux-taffeta dress with scratchy white lace, we wouldn't be...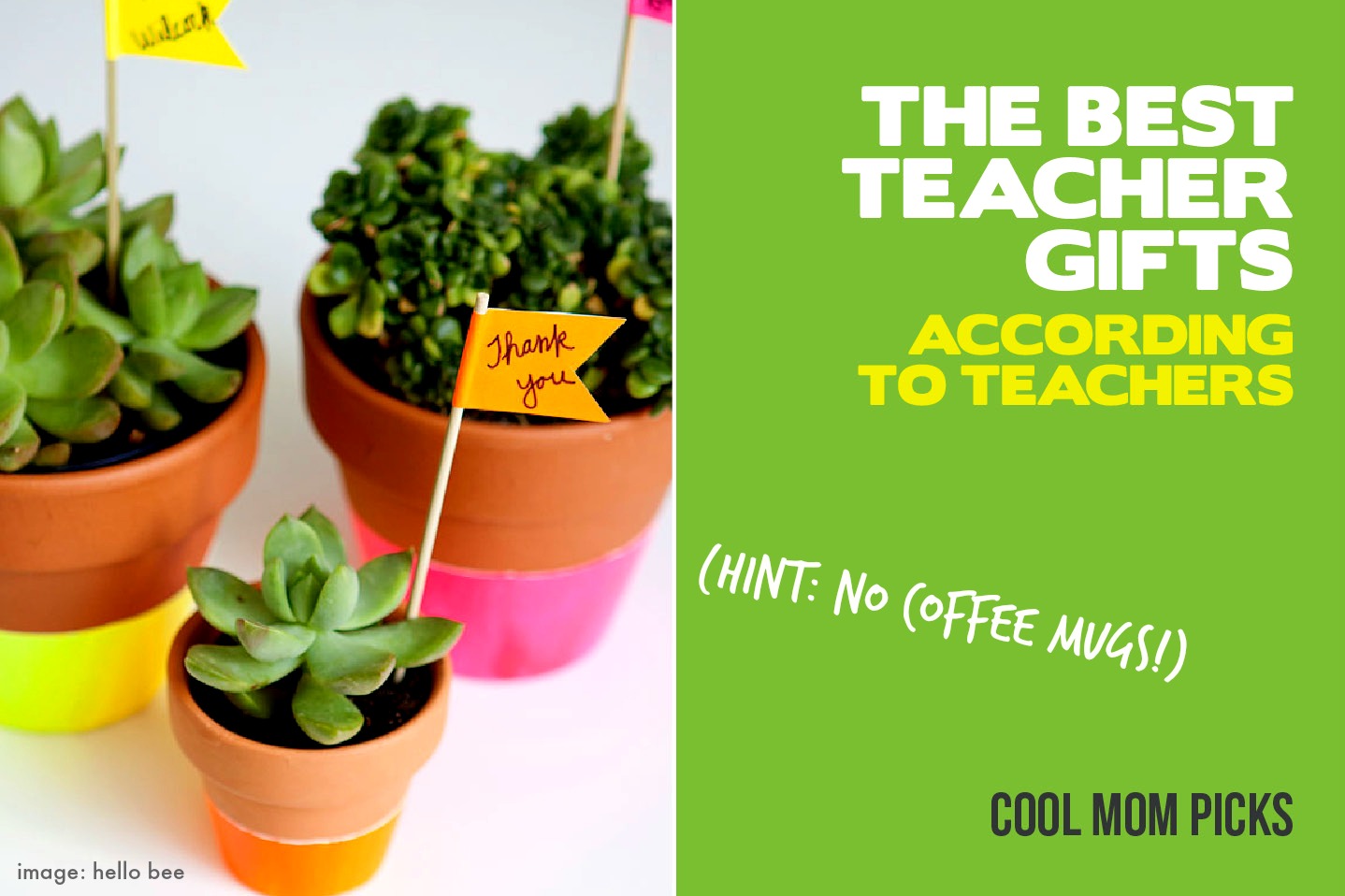 We are always on the lookout for the best teacher gift ideas every year, and it may in fact be one of the top gift questions we get from readers every year about this time. (Then again in May.) And hey, I get it; if there are any people on my holiday shopping list...
"Mom tees" are everywhere lately. But the trend seems to have capitalized on complaining about motherhood, and I'm starting to push back a little on what that says to our kids. They range from variations of need wine/need sleep/need a husband who does the dishes...
We both have gratitude on our minds right now. At a time that there is so much abundance -- food, gifts, parties -- and conversely, so many of us struggling with holidays in general, it's so valuable for us to slow down and consider ways to help develop more gratitude...
This is the time of year to get the very best deals on all your holiday shopping, and we've already shared some of the most amazing Black Friday weekend deals this year. But the secret is, often these companies offer even bigger discounts on Cyber Monday and we have...
The #shopsmall movement is one we've been supporting even before there was an unofficial Small Business Saturday followed by a very official Small Business Saturday (now kindly supported by American Express). Lots of our favorite indie businesses, small shops,...
If you're looking for the very best 2018 Black Friday shopping deals and discounts around the web, we've got you covered! And by best, we mean...best. Like, no junky stuff, no "buy one, get one for 6% off." Just the best deals for the online shops we love, big and...
We have to say that Vans is killing it with their collaborations lately, from Van Gogh to NASA, and now Disney Vans. Now, if these are anything like their other collections we've featured, they're going to sell out pretty quickly. So, if you're shopping for a Disney...
I have to admit, I never thought about my car's tires a whole lot. I guess your tires are the kind of thing you don't think about a lot -- until they stop working properly. In which case...yikes. So I'm truly happy to support our fantastic sponsor Michelin, on their...
Having some themed Thanksgiving crafts on hand is a great way to entertain your younger holiday guests over what can be a long day, but I'm never quite sure what to do with all the finished projects after the kids are done with them. So, this year I've been tracking...
We've had so much find finding creative 2018 Advent calendars for kids. And even if you don't think the holiday season needs more presents and candy (agree to disagree), I think you might change your mind when you see these awesome calendars. Whether your kids are...
This is a sponsored message on behalf of the toys seen here Hitting the stores this Black Friday? Whether you're braving the crowds or shopping the virtual shelves, you'll want to keep these 6 fun toys on your radar for your holiday gift lists. From STEM and Harry...
When I started keeping a gratitude journal with my daughter last year, I was struck by her comment one night at bedtime: "Doing this makes me so happy." All the research I've seen seems to support her reaction; keeping lists of the things you're thankful for makes you...
Each year during November, which is National Native American Heritage Month by the way, we like to take a look at some of the great resources for our kids about the Native experience. Especially as we approach Thanksgiving. Because without the Wampanoag people, there...
This is a sponsored message from Lakeshore Learning Kids love toys -- all kinds of toys -- and parents love those toys when they get kids excited about learning and building skills they need through play. In fact, learning through play is how kids learn best! And for...
We've been watching the news in shock and horror as fires ripped through California this past week. We know many friends and family who have been affected, and in an effort to lend some support, we've shared some ways you can help. And well, we just got word on...
Here's to some much-needed pampering time just before the crazy holiday season hits, amiright? This past weekend, I took myself over to the Sephora inside JCPenney in the Manhattan Mall -- and can you say best sponsor ever? I treated myself to a free 15-minute mini...
Hanukkah comes early this year -- December 2! -- so it's time to start gathering up ideas for cool Hanukkah gifts for kids. While of course every toy, game, accessory or gift can be wrapped up for Hanukkah, I love that we've been able to track down so many gifts that...
I'm feeling sweatah-weathah turn into stylish winter coat weather pretty quickly, and we're loving some of the trends we're seeing in girls' winter coats this year. In fact, when Liz shared Vogue's trend watch for adult outerwear this winter with me, I knew I'd seen...
The toddler years comes with quite a reputation for putting poor, unsuspecting parents through the ringer. Well, we're here to give you a little bit of your sanity back thanks to our special guest Dr. Heather Wittenberg aka The BabyShrink, who's an expert in all...
Leave it to Free to Be Kids to create a collection of positive multi-denominational holiday tees for kids and babies that I couldn't wait to run here to share with you all. We've joked before about the dearth of cool, clever Hanukkah tees and gifts for kids, but yay!...