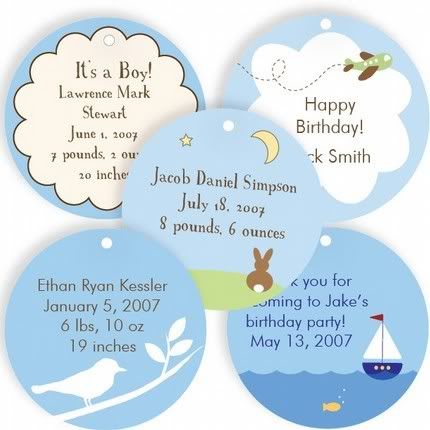 Much to some people's surprise, I'm a fairly crafty person. That's not to say you'll see me making my son a commemorative first birthday quilt or anything, but I do what I can to add personalized touches for parties and special occasions.
Even so, I'm willing to ask for help when I need it — say these adorable personalized gift tags from Sarah and Abraham. Mom and owner Sara Tams will work with you to create the perfect extras for your party gift bags or baby shower favors using sweet, traditional motifs like sailboats and airplanes.
Thanks to Sara, I'll be able to focus on the important stuff when my son turns one, like trying to make party bags that are cute enough to sport her tags. -Kristen
Congrats to winner Jennifer F!