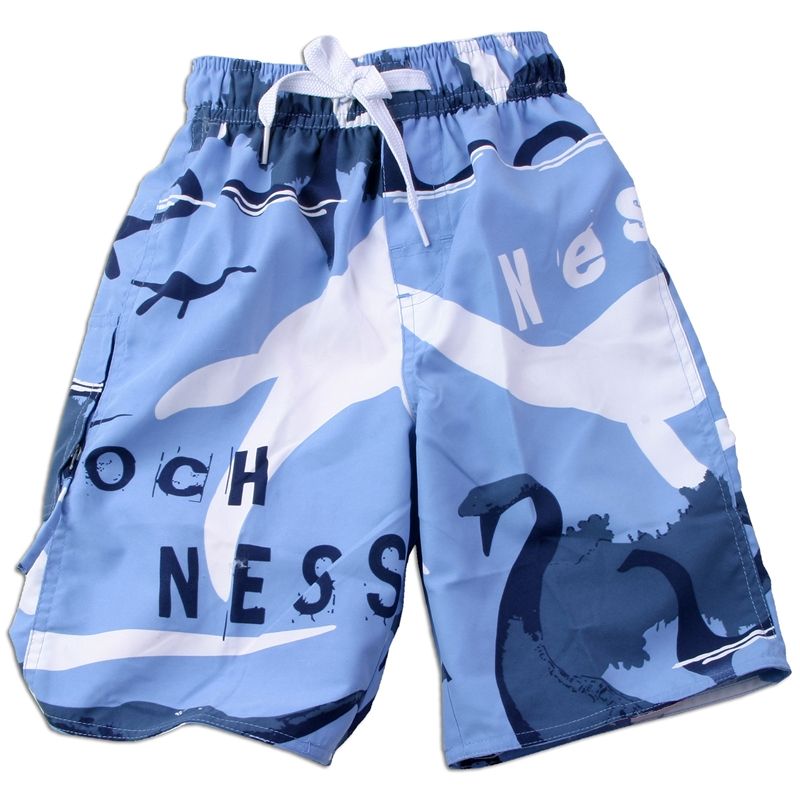 I fell in love with the sturdy, stylish boys clothes from Red 21 Boys last fall, so when I heard they had launched a cruise wear line, it was perfect timing for our annual winter vacation, that this year, just so happens to be a cruise.

The challenge for purchasing swim wear for my son has always been that
most of the styles are made fairly long and wide, which does not fare
well on my slender kiddo. Or for those little boys who always seem to be getting told by their parents to pull
their trunks up at the pool or beach. Well, the wide elastic band and
draw cord on the Wes & Willy trunks completely solve that issue. And when you add in their fun, cool but not over-the-top graphics–my personal fave is the Loch Ness Monster (cool!)–you get swim trunks that not only look great, they'll last a winter vacation and an entire summer spent in the pool. -Kristen
Check out the Wes & Willy cruise wear line at Red 21 Boys, and pssst make sure to check out their Winter Sidewalk Sale with huge (seriously) discounts! Hurry!