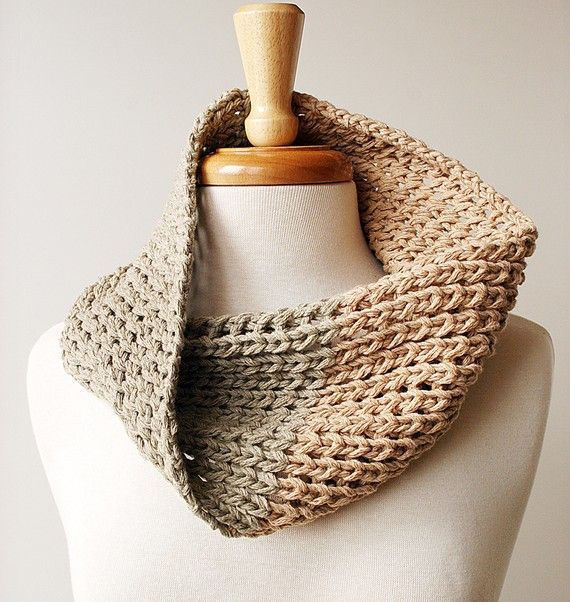 Wabi sabi suki is a Japanese concept that means "tranquil beauty." It is based on the simple elegance of form, texture, and color and occurs when human hands bring out nature's beauty in a way that echoes the material's inherent nature.
Or, in other words, THIS. THIS SCARF. GIVE IT TO ME.

The Orla Cowl by Tickled Pink Knits on Etsy is utterly gorgeous in its simplicity. Hand-knit in 100% certified organic fair trade cotton, it's a wonderful scarf alternative for those with allergies to wool or… ahem… super-cheap acrylic accessories.
If you like the idea of lush, stylish knits and yearn for a pop of color or a delightful splurge, be sure to check out the other hand-knit pieces in the Tickled Pink Knits shop. We love this luxurious
hand-knit wrap
–which just so happens to be in
Pantone's Color of the Year
. Or if you've got something special in mind, you can have something made to order, from fingerless gloves, to a mohair-silk infinity scarf, to spectacular wraps in the $400 range.
In a world of drive-thrus and Made in China knock-offs, there's something infinitely soothing about the genuine article. A little wabi sabi suki is good for the soul. And the neck.~Delilah