When my husband decided that he wanted to take a family ski vacation, I was a little hesitant. With four kids who have never seen more than a few inches of snow, we were less than prepared with cold weather kids' gear. And the thought of finding accommodations for our large family seemed quite challenging. All I could see were dollar signs!
But after lots of searching and a few tips from friends, we decided to spend a week at Solitude Mountain Resort just outside of Salt Lake City. And while I didn't actually get on the ski slopes myself, this self-proclaimed beach bum had an amazing time in the snowy mountains of Utah, as did my now snow bunny children, all without completely breaking our budget.
Here, some great reasons you might want to head to Solitude yourself with the family.
Getting There
After exploring various options, including well-known ski resort locations like Colorado and Vermont, we decided on Utah, not only because it's a Delta Airlines hub (which is convenient for us since my husband flies for the company) but also because all the resorts we looked at, including Solitude, were only a short distance from the Salt Lake City airport. And after a 4-hour flight with four kids, the last thing I wanted to do was spend another hour or two in a car.
We decided to rent a car because that was actually cheaper for our large family than using Canyon Transportation, which is really the only way besides car rental to get up to the Solitude Mountain Resort from the airport. The total drive from the airport to the resort took just under 30 minutes, and that's with snowy mountain roads.
Tip: Be sure to make reservations with Canyon Transportation so you won't need to enlist the service of a private SUV, which (while fancy!) is quite a bit more expensive.
Accommodations
Solitude Mountain Resort offers a variety of accommodations, ranging from studio sized (and up) condos to hotel rooms at the Inn at Solitude. While I didn't get a full tour of all the rooms at the resort, our one-bedroom condo with a den (about 800 square feet) in the Village of Solitude's Powderhorn Lodge was plenty for our family of six, with a full kitchen, master bedroom, and a few pull-out couches, along with free parking and laundry (awesome!). Plus, after all the skiing my kids did, they would have slept on the floor. And if you care about such things, you could actually ski out with the ski lifts just a few hundred feet away.
Our condo rental came with access to Club Solitude, which had a fitness center, game room, and a couple of computers, which thankfully I didn't need since the condos have free WIFI.
Tip: While the resort does have price match policy, you'll probably score a better deal just renting directly through trusted services like Vacation Rentals By Owner or HomeAway.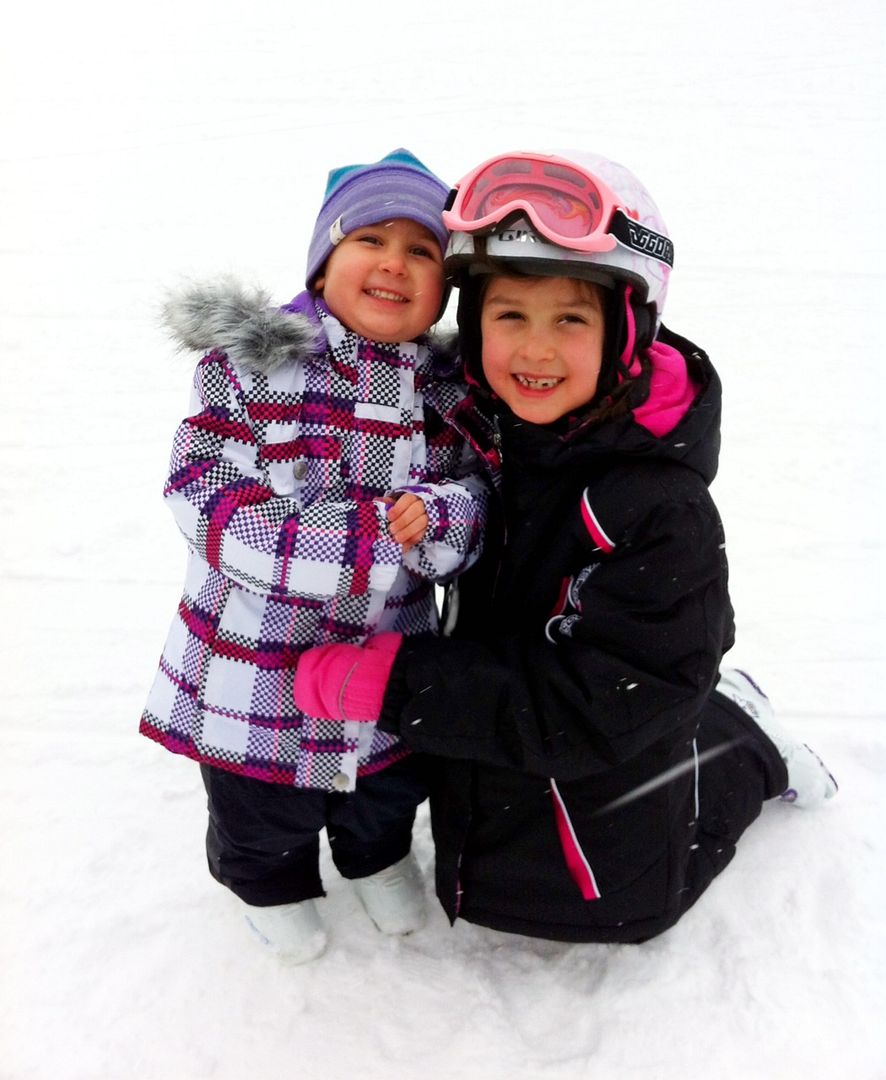 Saving on Food
One of the huge benefits to renting a condo is that you get a full kitchen, which we stocked on our initial grocery run the day we arrived. There is a small general store in the Village, which is really an expensive convenience store; fine in a pinch but not anything you want to rely on for a week's stay.
And while there are a few restaurants and bars in the Village, as well as at the Mountain which serves your typical American fare, the food is expensive and not overwhelmingly great; instead, we ate our own breakfasts and dinners, and saved the eating out for lunch time. If you want to pack your own, they do have a brown bag lunch area at the Mountain.
On our first day, I met a family of four who had returned to Solitude Mountain Resort for their fourth year, mostly because of the excellent ski school. And after enrolling my older kids (ages 5 and 7) for the first three days of the trip, I can totally understand why.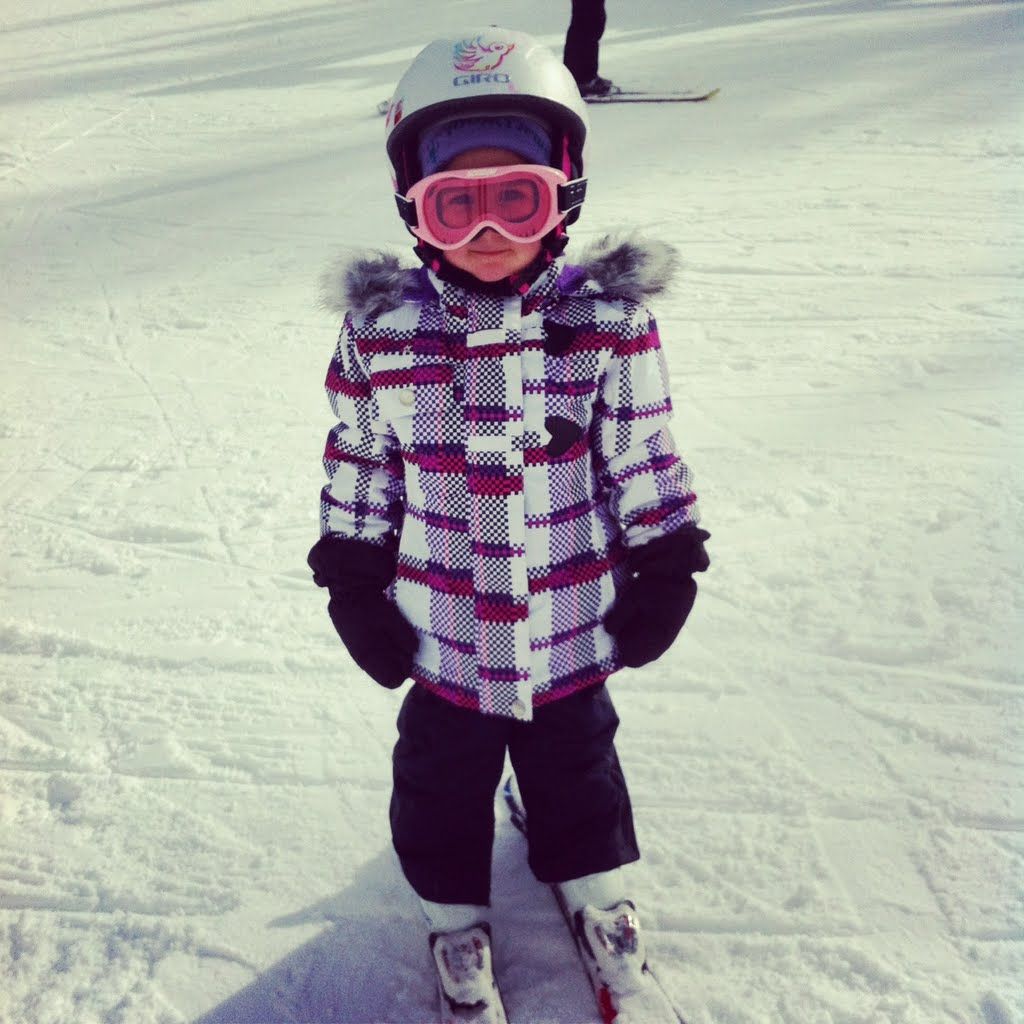 The Children's Snowsports Academy is not cheap, but comparable to what you might spend at other resorts. We found the instructors to be attentive and caring, creatively encouraging your kids to keep trying, while offering them instruction based on their personality and ability level. I was impressed at how energetic and motivated the staff is, often taking my kids out for a last run even if there was only a few minutes left on their day. And they always gave us the full debrief each day, telling us what they had worked on, where they saw improvement, and what the kids needed to continue focusing on for the next day.
My kids were skiing alone with my husband after their third full day of instruction (!).
My two younger kids (ages 3 and 1) took advantage of the Play & Ski program, which is a daycare program with the option for ski instruction for kids 3 and older. The instructors and caretakers were friendly and welcoming, and I couldn't help but be impressed that my 3-year old could ski alone with my husband's supervision on our last day there. We were fortunate that the resort was pretty quiet the week we visited; the childcare room is fairly small, so I'd be curious to see what what it's like during a busier week.
Tip: Rent your gear online from a local ski shop, not at the resort, and you'll score a  discount. We got the kids sized and picked everything up on the way up to the resort, then left everything there for the shop to pick up, and overall saved about 20%.
Things to do
Downhill Skiing: After spending a week at Solitude, we understand how it got its name. While we were there during the week, which is generally a slower time, we were pleasantly surprised at how quiet it was; absolutely no waiting at all on any of the ski lifts. As Northeasterners, we're accustomed to narrow, crowded hills, so the vast powdery slopes with only a few skiers and snowboarders was a treat.
Not surprisingly, the green trails out west are a striking contrast to the green trails back east, so if you haven't skied in awhile, you might consider taking a private lesson at the Snowsports Academy to help get you oriented before your first run.
But my husband, a newly minted snowboarder, was impressed with the variety of hills and levels, as well as the well-curated slopes.
Nordic Skiing: Just a few minutes away is the Nordic Center, where non-downhill skiers (like me!) can go snowshoeing or embark on classic or skating-style Nordic skiing for a small cost. Just hop on the complimentary bus with the family and enjoy a little change in activity.
Swimming: I was not brave enough to swim in the heated outdoor pools, but I saw a few families enjoying the hot water and warm fire. My kids were way too exhausted to even think about swimming at the end of each day, but if we had stayed another day or two, we would have probably given it a try.
Ice Skating: The Village at Solitude has a small ice sheet, which can be a fun diversion from long days of skiing. You can rent skates right in the Powderhorn Lodge, and even roast marshmallows in the fire pit.
The Solitude Mountain Spa: I'm bummed that I never actually got a chance to try the spa, but it was tough for me to rationalize spending money on childcare to then spend more money on spa services. (Maybe next time the husband takes a little break with the kids? Hint?) Even so, since I was the only one not skiing, next time, I'll be treating myself to a massage or a facial.
Tip: Solitude has one of the best military discounts we found. Full-day adult ski passes with military ID were $45, which is more than $20 off the regular price.
SO…
I was pleasantly surprised at how relaxing and enjoying a family ski vacation with four kids can be, especially since I'm not the biggest fan of cold-weather vacations. While it might not be the most budget-friendly vacation option, I was impressed at how far our money went just by choosing a mid-week time frame, and picking a resort like Solitude, with flexible packages that can help you make a family ski trip an annual affair. –Kristen

If you have any questions, feel free to leave them in the comments.