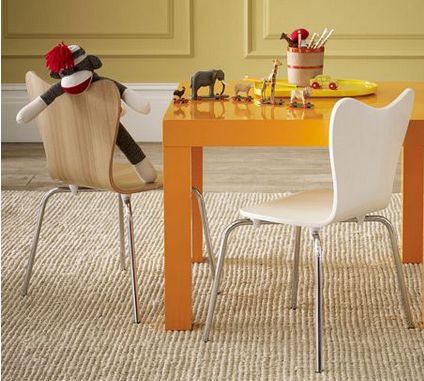 Adding to the growing list of things I know now, that I didn't when I had my first kid: I would have skipped the cheap stuff, and invested in a solid kids' table and set of chairs. We've gone through far too many to count.
If you're a mid-century fan on the lookout for cool kids' chairs at a fantastic price, you'll want to snatch these up while they're on sale.

Reminiscent of the Arne Jacobson chairs, the bentwood
Kids' Scoop-Back chairs
at West Elm are a beautiful addition to any kids' table. They're available in either ash or white with metal legs, and you can even have them personalized for an extra fee — something that I would have rolled my eyes at years ago, but now with four kids who fight over chairs, I think it's the most brilliant thing ever.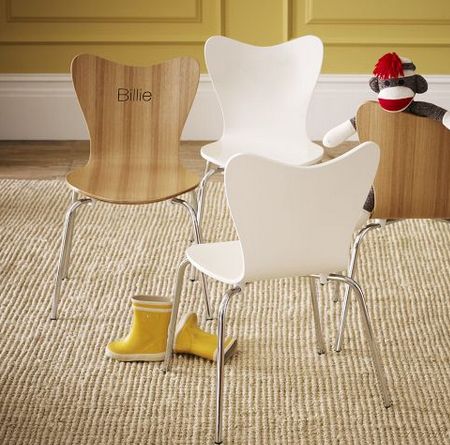 Remarkably, they are on sale for just $29.99 which is $30 off each. More expensive than the cheap plastic chairs we've owned, and yet less likely to end up broken in the recycle bin a few short months later. -Kristen