Well, what a perfect opportunity we have this week to try out many delicious guacamole recipes. I don't know about you, but I'm taking the fact that Cinco de Mayo lands on a weekend this year as a sign. No, not a sign that I can drink an extra three margaritas; it's on Sunday, after all. Rather, it's a sign that I can eat guacamole. All. Day. Long.
I plan on serving so much guacamole this Cinco de Mayo that I'm going to make more than one kind, each one more delicious than the next. So join me in the guacamole mania. Bring it on, May 5th!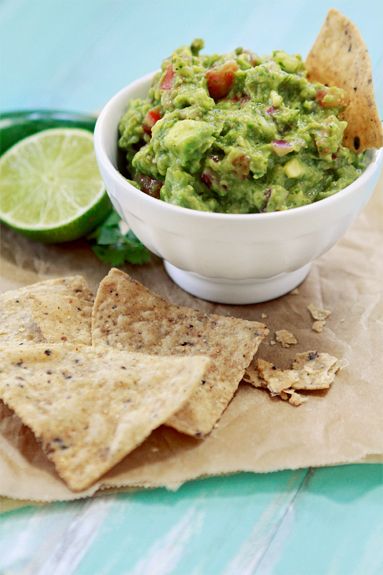 This recipe for Roasted Tomatillo Guacamole by Katie of GoodLife Eats was inspired by two of her favorite dips: salsa verde and guacamole. Well, what a coincidence: those are two of my favorite dips, as well! If you're with me and Katie, then this simple recipe is a must-try.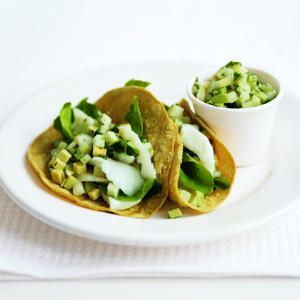 Fruit in guac can be a great combo, I think that this Green Apple Guacamole from Real Simple is a serious contender. It's super easy and fresh, packed with bright flavors from granny smith apples, a little jalapeño, lime juice, and cilantro. This one is definitely the way to go if there will be fish tacos at your Cinco de Mayo celebration.
Joanna of A Cup of Jo posts recipes as part of a series she calls "The Best [fill in the dish] You'll Ever Have." Her post for guacamole is no different. Just like all of the other recipes she shares, Joanna thinks this Mango Pomegranate Guacamole is the best version ever, and, to be honest, it's hard to argue with her. Gorgeous, sweet, tart, creamy and spicy. Yum.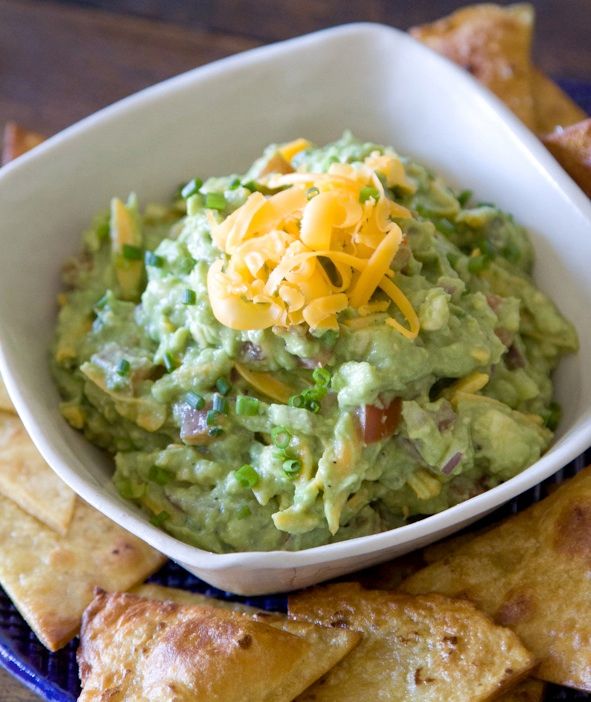 There's no way to to round up a list of amazing guacamole (or, really, any avocado) recipes without seeing what Gaby of What's Gaby Cooking has to offer. She is, after all, the author of the new Absolutely Avocados Cookbook. I'm dying to get my hands on this book, which was just published last week. In the meantime, her site includes this super easy Cheesy Guacamole recipe made more flavorful with a good cheddar cheese. I also happen to admire that she completely refuses to pervert her recipe with mayo of any sort.
Did someone say fried? Guacamole? As in a fried guacamole recipe? Holy festive food heaven, Joy the Baker is speaking to me! And how genius that you achieve the same delicious effect of guac and chips in a totally new way by wrapping them in wonton skins and tying them with scallions before pan frying. It's almost too much. But not quite. In fact, I'll take 10, please.