My first reaction to the wicked hot summer heat was to turn off the oven in favor of these no-bake desserts. Now, midway through the season, I'm turning away from my stove all together and opting instead for some of the very best, simply grilled, summer BBQ recipes.
These eight dishes are great for grilling in the park or on the beach, at a BBQ with friends, or when you just need to whip up a quick summer dinner (and dessert!) away from the heat of the kitchen. Whew.
This Honey Chipotle BBQ Chicken (above) from Feasting at Home? I want it now, please. I love that Sylvia distinguishes between barbecuing (low and slow) and grilling (hot and fast). This recipe is specifically for barbecuing, but if you don't have 40 minutes, though, grilling will work. Just find time one day to do it Sylvia'sslooooow way. You'll be happy you did.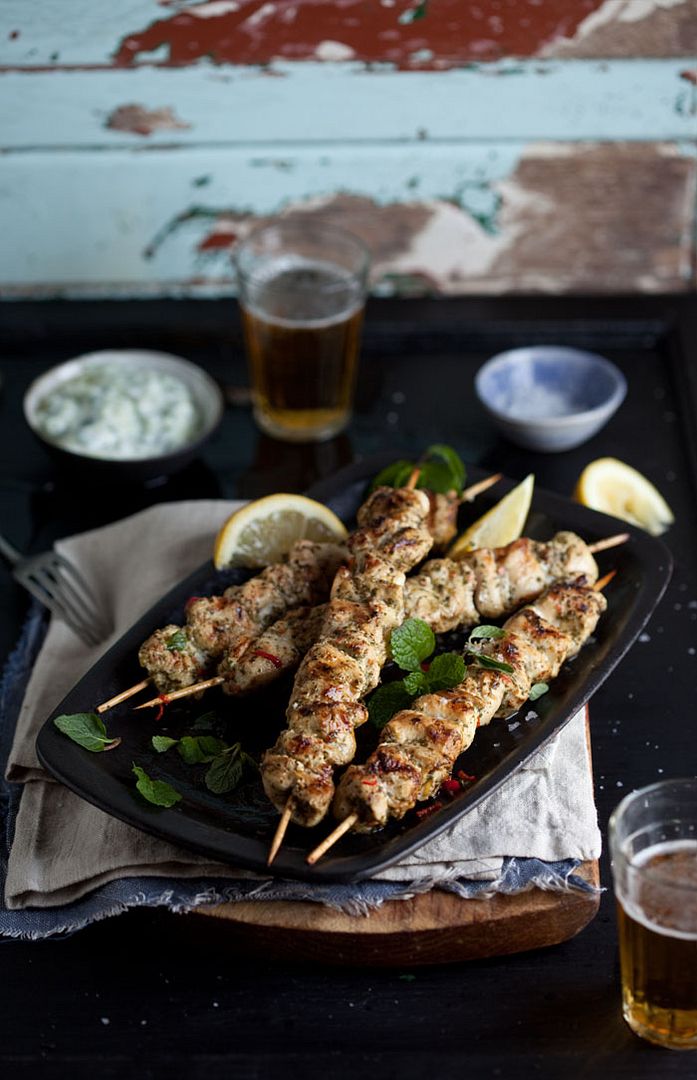 I'm a sucker for grilled kebabs. Maybe it has something to do with the fact that I'm Greek. That would explain why this lemon, chili and mint grilled chicken kebabs with tzatziki recipe from Drizzle & Dip is calling my name–loudly. Like so many other Greek dishes, these skewers are simple, fresh and perfect for warm weather. Now if I could only eat them by the Aegean Sea. Sigh.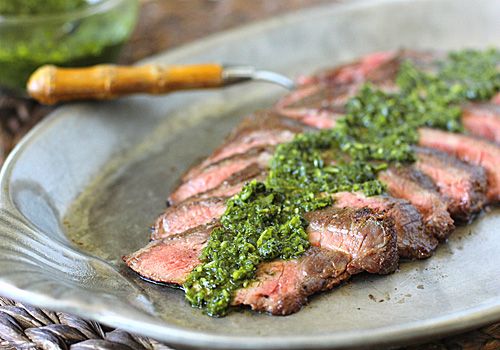 One of my summer favorites is grilled steak with chimichurri, an Argentinian sauce made of oil, vinegar, garlic and lots and lots of herbs. This traditional version from The Galley Gourmet is a quintessential summer meal served alongside salad, grilled veggies and potatoes. Or you can get playful and serve the steak with warmed tortillas and grilled onions to make chimichurri steak tacos. Yeah!
This isn't a recipe so much as a must-try combination of grilled tuna and cubanelle peppers from my own site, One Hungry Mama. This is one of my favorite easy summer meals. Cubanelle peppers are in season right now, and they're gorgeous with grilled fish. The olive-and-caper dressing comes together one-two-three, without a stove, and is the perfect complement.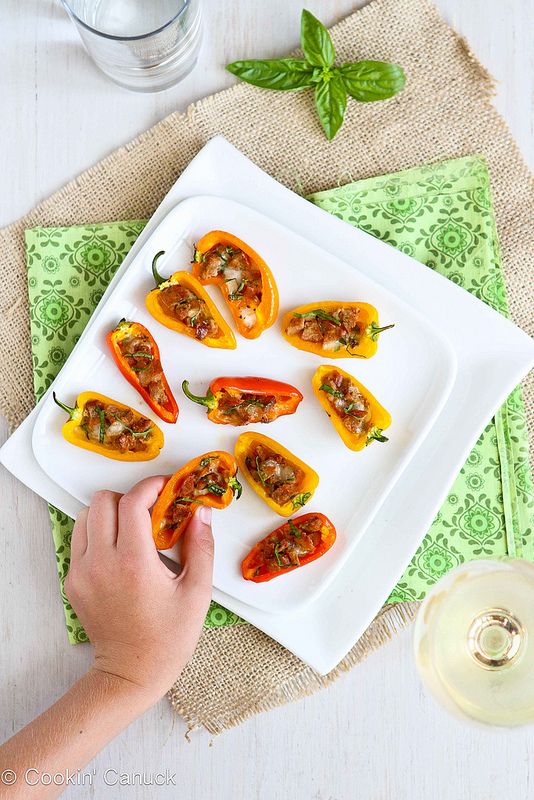 How cute are these mini-grilled sausage stuffed peppers from Cookin' Canuck? This fresh take on sausage and peppers makes a fun appetizer at a BBQ party–or make them not-so-mini to serve as a fun family meal.
Check this out: grilled kale salad with berries and nectarines from Two Peas and Their Pod. Unlikely combo, but delicious, especially if you've got a vegetarian to cook for when you grill. I recently had an amazing restaurant salad made with crisped kale and this looks similarly inspired.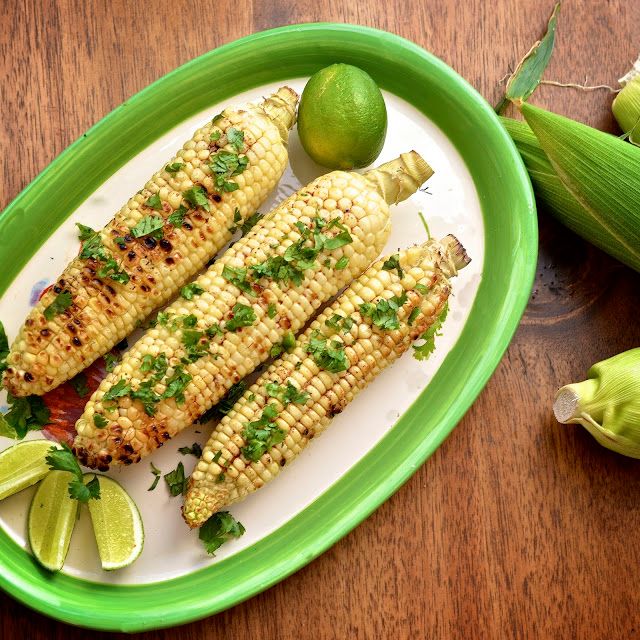 Grilled corn is good, but grilled corn with ancho butter and lime is even better. This recipe from Virtually Homemade is a laid-back riff on Mexican-style street corn. It's got all of the flavor, with less mess and fuss. Works for me!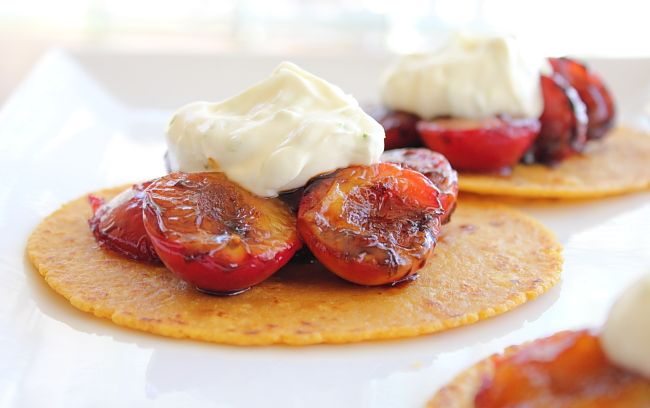 No meal is complete without dessert, right? Grilled fruit is the obvious–and most delicious!–way to go, especially when you soak the fruit in a sugary syrup and serve it sandwiched between a grilled corn tortilla and lime sour cream. Sound too good to be true? Check it and weep: Grilled Plum Tostada from Scarletta Bakes. Yum. That is all.