I admit it, I'm a bit of a loudmouth about the benefits of skipping juice for kids. Most options are packed with sugar–like 20 grams per single-serving box, nearly the same amount of sugar in a full-sized Hershey's bar. Whoa!
I know, I know. An occasional sugary drink never hurt anyone (hello, homemade lemonade!). Thanks to these 3 new delicious juice boxes, though, I can get down off my sugar soapbox. Fewer than 10 grams of sugar each, and the kids love the taste. Score. –Stacie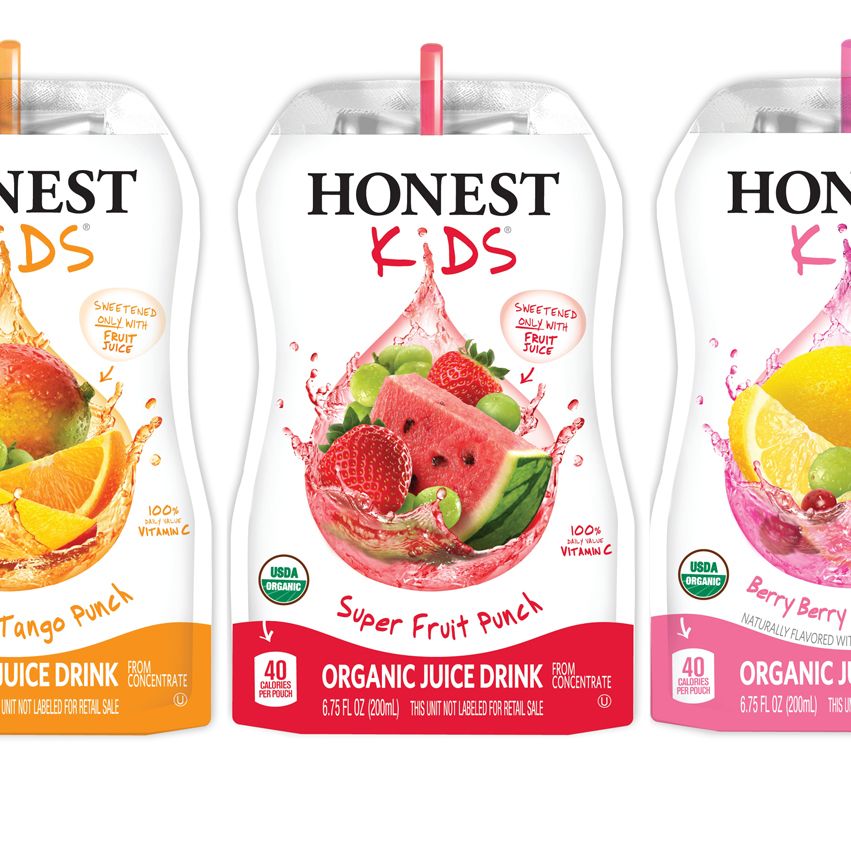 We've always been fans of Honest Kids by HonestTea (above), but when the company changed the ingredients to eliminate cane sugar, we did a little happy dance. Now the drink is sweetened only with fruit juice–bringing the sugar count down to (drumroll, please) a mere 9 grams per pouch. Plus, they offer a super cool recycling program so that you can also stop feeling bad about all those darn crinkly pouches. Two sources of mom guilt, gone, just like that.
You can find where to purchase these juice pouches near you through the HonestTea site, or grab an HonestTea Kids variety pack through our Amazon affiliate store.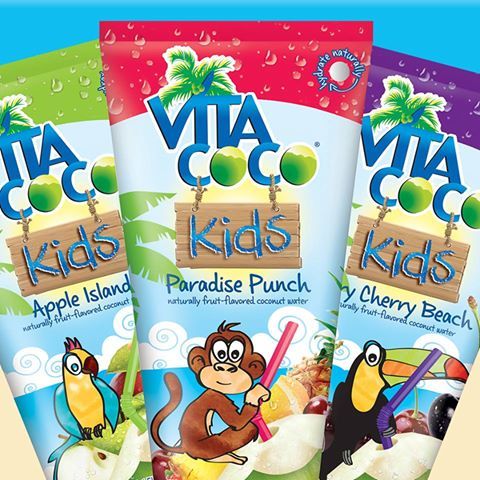 Coconut water is all the rage for adults, so why not for kids, too? If you hadn't heard, coconut water offers naturally low-sugar, high-potassium and super-hydrating benefits. It's a no-brainer, which is why I love VitaCoco Kids. The new line of fruit-flavored coconut waters is packaged in BPA-free boxes, contains nothing artificial, is made without high-fructose corn syrup, and has only 8 grams of sugar per box. Apple is my kids' favorite flavor, with Paradise Punch coming in second. They aren't too keen on Very Cherry Beach, but to be fair, they aren't much into anything cherry-flavored. I will say though they have a very distinctive taste and aren't super sweet, so it's not for all kids. But mine are happy with two out of three.
You can purchase these juice boxes through the VitaCoco Kids site.
Remember wayyyyy back in 2011 when we shared Little Me Tea? Yeah, I didn't think so, which is why I figured it was high time I reminded you about this awesomely cool find. Which just got even more awesomely cool. This crazy creative mixture of caffeine-free tea, herbs, and organic fruit and vegetable juices only used to come in large containers. But now both flavors–Julia's Tropical Tea and Zane's Grape–come in 6.75 ounce single-serve boxes. And each serve up only 6 grams of certified organic sugar, thank you very much. I'm over the moon that I can tuck these into my kids' lunchboxes, but a little bummed that it'll be harder to steal sips of this delicious drink for myself.
You can purchase these tea-and-juice boxes through the Little Me Tea site. Little Me Tea juice boxes can also be found in Whole Foods stores in the South (including GA, TN, AL, NC & SC). Bonus tip: Southern Whole Foods stores are having a great promotion right now on the singles–2 three-packs for $5.