There's probably not a kid in existence who hasn't dreamed of drawing on the walls. Okay, most of them actually do it at least once in their lives. Now imagine you loved the results. That's where CMP fave Wee Gallery comes in.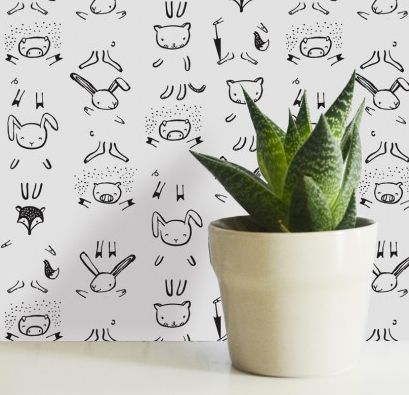 Their new Dress Me Wallpaper is designed with artistic kids (or adults) in mind. Sweet black-and-white images of Wee Gallery's distinctively adorable characters adorn the paper, but they're missing something: clothes. So kids get to design their own outfits for the bunny, fox, and piggy. Serious fun.
Now I probably wouldn't introduce this wallpaper into my home if there were a child young enough that he might apply this write-on-the-walls practice to, well, every other wall in the house. (I'm looking at you, toddlers.) But my older kids would have no problems comprehending the cool factor of getting to doodle on their bedroom walls. And I know they'd love it.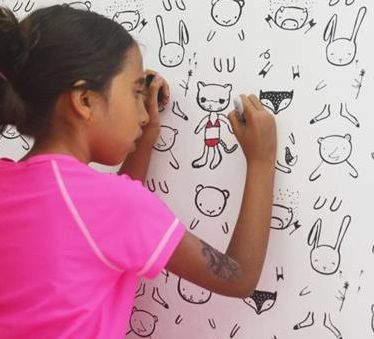 Plus, since the wallpaper is removable, I think there'd be a pretty great opportunity to keep some very sweet souvenirs of childhood when the time comes to take it down. –Stephanie S.
Find draw-on Dress Me Wallpaper (and all kinds of adorable art for little ones) at Wee Gallery and make your walls (and kids) very happy.