I love the song Brave by Sara Bareilles. Seriously, how often do our daughters hear music on the radio that encourages them to be bold and smart and to speak their minds?
Same goes with girls' clothes and their messages. If you're still annoyed at that popular brand's glittery "I'm too pretty to do homework" shirt or the doll that proclaimed "math is hard!" instead try one of these inspiring tees to remind your daughter that real Girl Power never goes out of style.
I love the super stylish cotton tees from Peek–printed in lush full color on front and back. The designs are excellently cool and include tees celebrating amazing women in science and art.
The Molecule tee (above) honors Rosalind Franklin and her work in understanding the double helix of DNA. And the Marie Curie tee pays homage to her research on radioactivity, her Nobel Prize, and her inspiring words. Science girls for the win!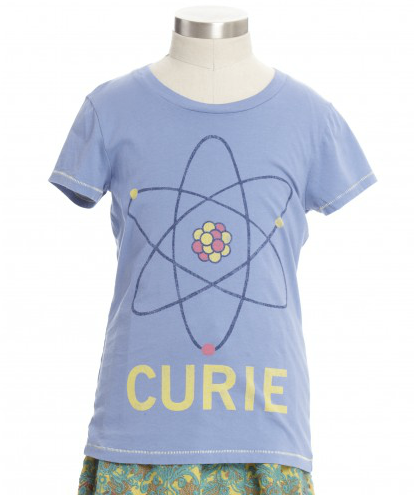 The Georgia O'Keeffe-inspired Floral tee is perfect for a budding artist–or any girl who sees the world from a different point of view. And nice touch: the O'Keeffe inspired illustration on the back.
Other fun options: This long-sleeved Roy G Biv tee is a science-y take on the classic rainbow motif, and will carry a bright pop of color into winter. It's on sale right now, too.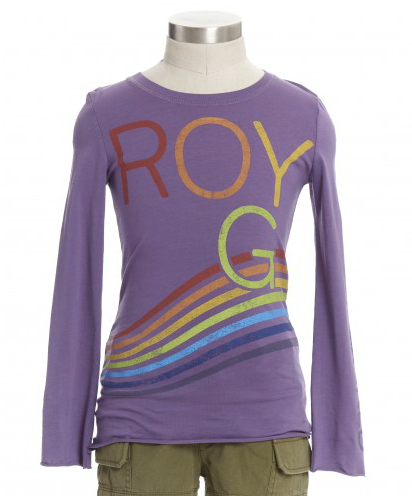 Try Hard Every Day? That's a message I can support. My only issue with this pretty tee is that it doesn't come in my size. Grrr.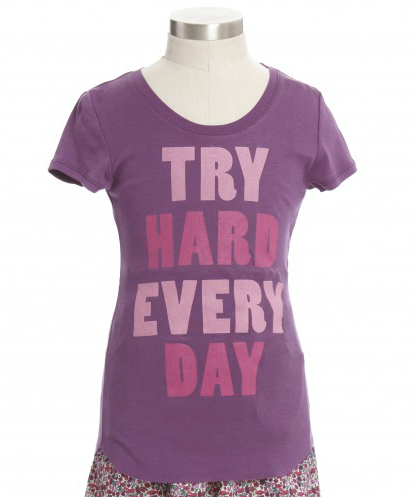 These beat "Daddy's Money" shirts any day. Breathe easy, mamas. Our options for our girls get better every day. –Delilah
Find 100% cotton USA-made tees and shirts for girls ages 2-12 featuring Marie Curie, Georgia O'Keeffe and more at Peek.