I tend to give gift cards to my kids' teachers at the end of the school year because it's quick and easy, but I also like knowing that the recipient can use it to treat herself long after the kids have run off to summer. So I've searched high and low for the best printable gift card holders for teachers, to help make the gift look as heartfelt as the sentiment behind it.
Even though lots of schools encourage it as an end of year teacher gift, handing over a gift card in an envelope can still feel a little too impersonal, considering how much educators, coaches and tutors have done for our kids all year. Hopefully one of these ideas do the trick, whether you're hooking your teacher up with books, beauty treatments, or ….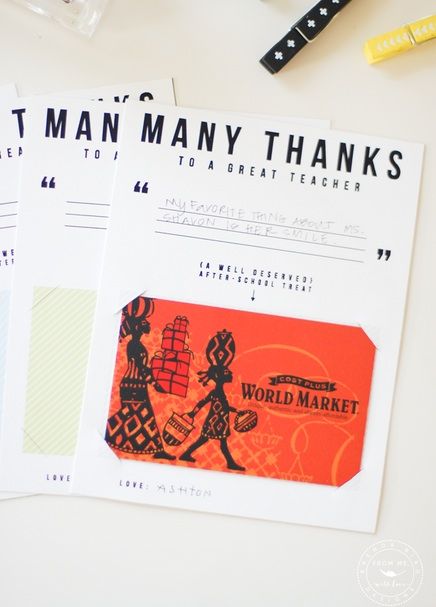 Kids can write their own thoughts about their teacher on this printable gift card holder for a teacher from Pretty Providence. I like that there is also a spot for a signature, signed with love. (free download)
Putting the gift card into a little box, like this free printable DIY gift card box from Delia Creates (also at top), makes it look even more like the gift that it is. Print it on heavy card stock in any color and seal with a little washi tape for contrast. (free download via Google Drive or please e-mail Delia for the file.)
We shared Landeelu's idea in our round-up of our favorite DIY teacher gifts from the class and given that I live about a mile from a Target store, this one would be a snap to wrap up. It also has a sweet sentiment, bold graphics, and a neat spot to slide in that gift card. (free download)
We know that teachers are just as excited about summer as the kids, so Claudine Hellmuth's very cool DIY printable popsicle gift card holder is a timely treat. Love the eight pretty color combinations and that assembly doesn't look too challenging. ($5.99 for digital download)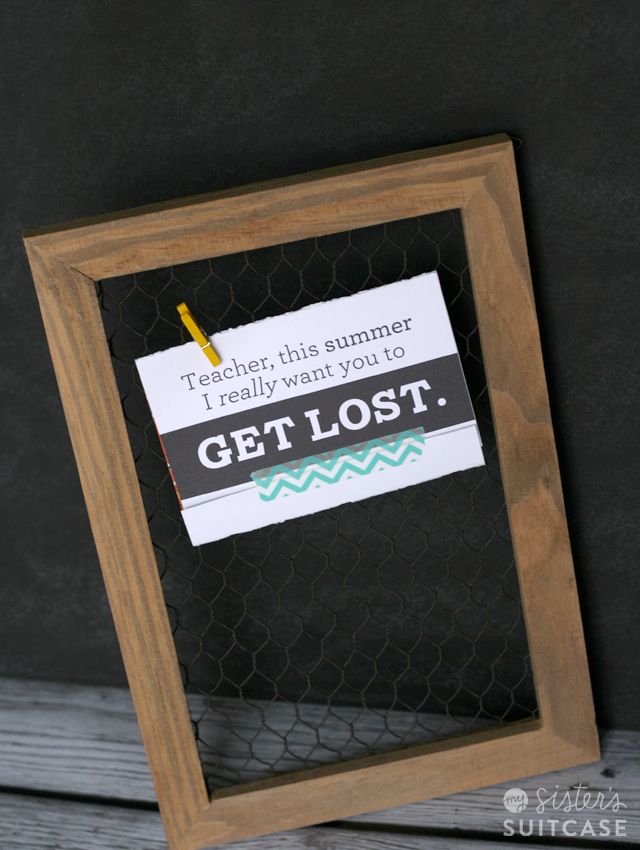 If your recipient has a good sense of humor–and loves a good book–he'll love the pay off to this message that comes inside this free printable gift card holder for a teacher from My Sister's Suitcase. Just tuck in an Amazon gift card, or one from a favorite local bookstore so he can get lost in some great words this summer. (free download)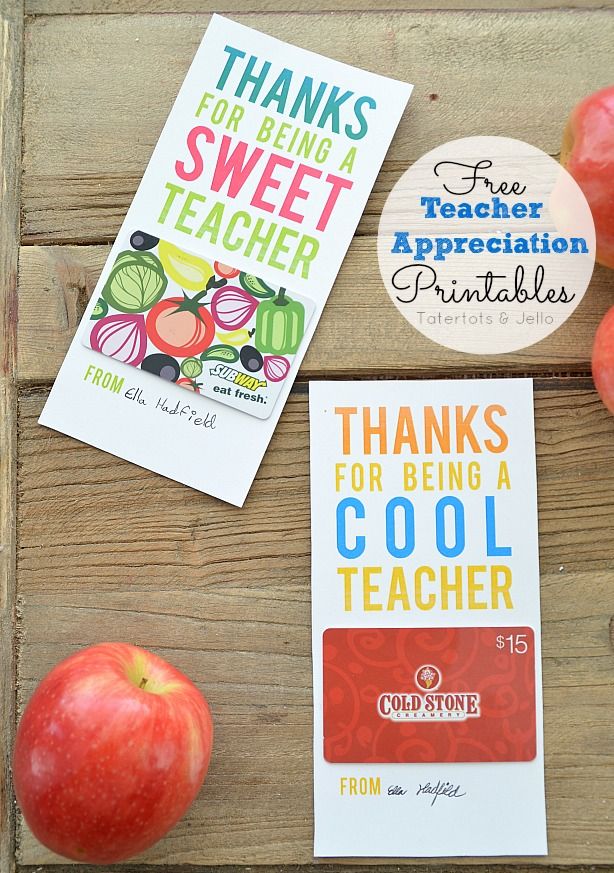 I know the teachers who live in town would love a gift card to our neighborhood ice cream shop or candy store–yes, we have both!–and it's even more fun using Tatertots & Jello's colorful printable gift card holders designed just for teachers. Her designs could work with almost any food-related gift card, so feel free to select from your favorite spots.  (free download)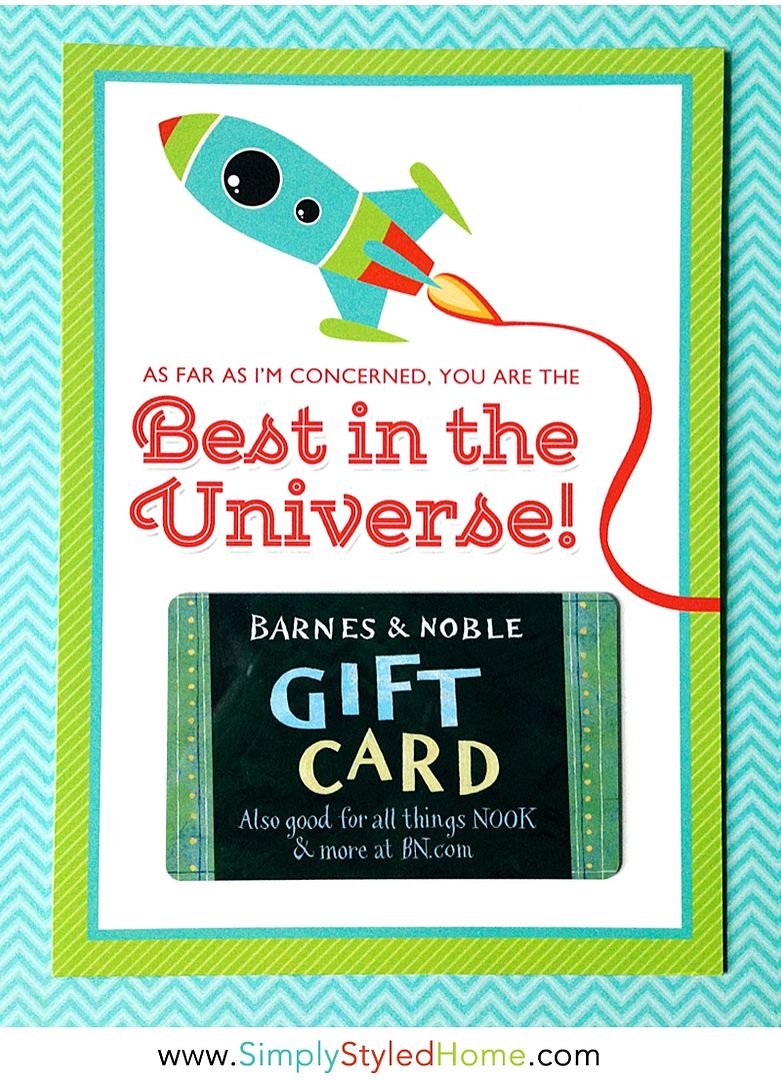 I'd choose this out-of-this-world free printable "best in the universe" gift card holder from Simply Styled Home for preschool teachers, or any teacher working with young kids. It's colorful, bright, and includes a rocket ship, making it way cooler to most five-year-olds than any boring plain sleeve. (free download)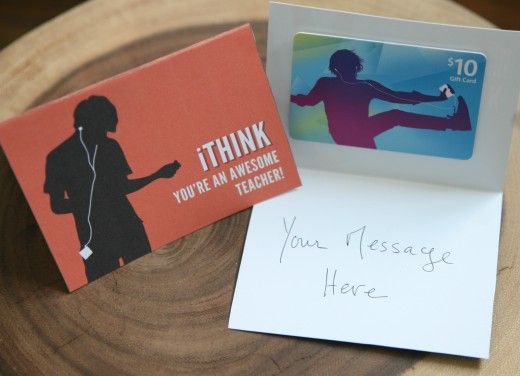 My kids' dance teachers always love iTunes gift cards, and I love Alpha Mom's simple yet stylish free printable iTunes gift card holder that echoes the design on the card itself. Psst…also good for movies. and summer is the best time to catch up on those, too. (free download)
For the coffee drinkers, don't miss Alpha Mom's cool free printable Starbucks' gift card holder that we also featured in our favorite DIY teacher gifts. It assembles to look like a cup of joe using an actual Starbucks cup as the base. I especially love the wording along the side of the printable that lets the teacher know just how great she is–just make sure you check off all the boxes! You'd hate to leave out "awesome." (free download)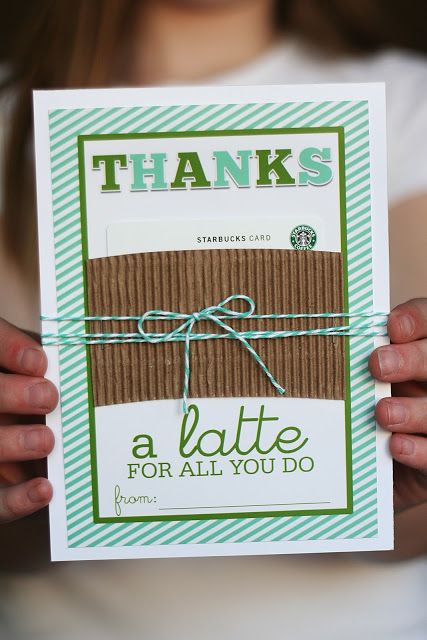 Another free printable coffee shop gift card holder variation is found at Eighteen 25 and is great for anyone at all you're appreciating right now. Eh, we're suckers for a good pun. And how clever: A bit of a cup sleeve is used to hold the card in place. Recycling at its best.  (free download)
It's nice to get your kids in on the gift by letting them color in this printable color-in gift card holder designed by Do Small Things with Love. Older kids can stay within the lines, though even the youngest kids' scribbles will look cute on the finished product. (free download)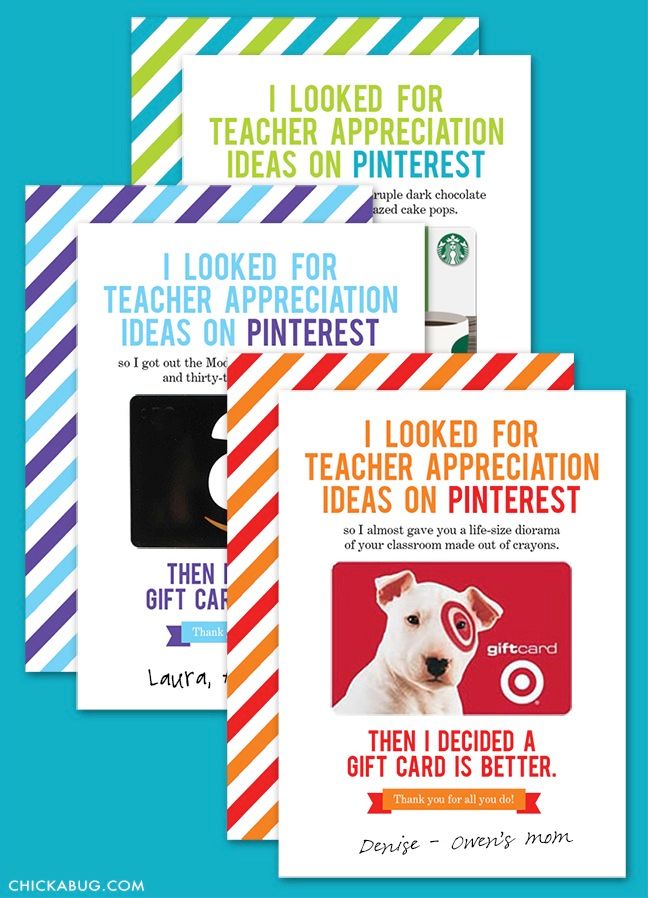 If you've already spent hours leafing through Pinterest for teacher-gift ideas thinking They want me to do WHAT with a hot glue gun  then you'll know why these cheeky free printable gift card holders from Chickabug are probably our favorite of all. They even come in three different colors so you can coordinate it with the gift card. It's the absolute perfect 21st century gift card holder. (free download)
Search our archives for loads of ideas for end-of-year teacher gift ideas.