If your dad and baby daddy are anything like my dad and baby daddy, they love food. I can skip the clothes, tech, and even the cute pics of the kids and make their Father's Day gifts deliciously edible. Which is why we present some awesome Gourmet Gifts for Dad in today's installation of our 2014 Father's Day Gift Guide series.
Also, don't miss our insanely awesome Father's Day giveaway below, valued at more than $900! It's filled with some of our very favorite Father's Day gifts that we hand curated just for you. Or your dad. Or your grandpa. Or your stepfather. They all may have to fight it out in fact.
All our picks are determined solely by the editorial team; there has been no compensation in exchange for recommendations. Some products may include affiliate links.
The gorgeous Provisions store at Food52.com has some great ideas including this wonderful DIY Deluxe Hot Sauce Kit from Grown & Make in Portland. I happen to like it because my guy's a little spicy. Heh. ($42, Provisions by Food52)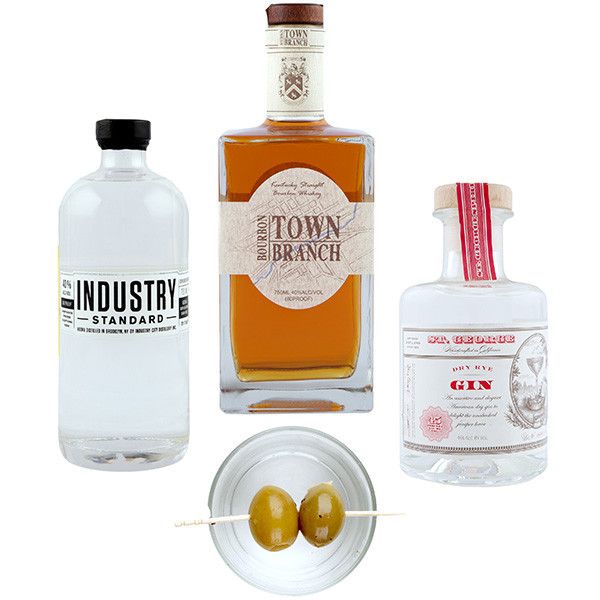 At CMP favorite MOUTH, check out their new online store for indie wine and spirits. I highly recommend their Three Cheers for Dad taster which includes one each of an indie vodka, gin, and bourbon. Or maybe just go for their Bourbon Every Month subscription which, by the way, would be killer with the Dad's Gotta Eat gourmet set, shown at very top–which we also happen to be giving away as part of our humongous Father's Day giveaway below. Yum. ($100, $195, $80 at MOUTH.com)

We're also huge fans of Mantry, whose menfolk-focused subscription gifts are spectacularly curated around fun gourmet themes, and packaged in a super cool reusable crate. We got a sneak preview of the June box (order soon!) and you will not be disappointed with the Campfire Theme which includes full-sized products like a herbed coffee rub, a fantastic bourbon nib brittle, Boraodbent's Hickory Smoked Bacon, and summer sausage that won't last through the weekend.  Grab yourself the Mantry 3-month gift subscription just for men but don't be surprised if when the three months is up, Dad kind of wants some more. ($225 with free shipping, Mantry)
If you've got a dad who likes his caffeine, check out this organic coffee subscription which gets you 12 ounce bags of all kinds of java. This is a must have for any coffee bean head. And bonus: if you happen to live with the gift recipient, you get killer brew every month, too. ($31.50 subscription, Counter Culture Coffee)

Not all gourmet gifts have to be edible–this handmade black and maple serving board by Araya Jensen is so special and beautiful and will definitely last longer than chocolates. Maybe not as long as hot sauces. ($62, Cool Mom Picks indie shop)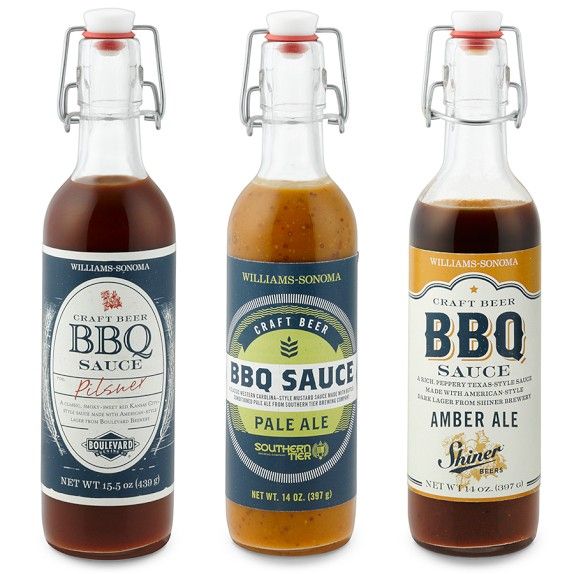 It's a cliche, but not a bad one: Dads love beer, and dads love barbecue. So Wiliam-Sonoma put them together in this Craft Beer BBQ sauce set made from Shiner Amber Ale, Southern Tier Pale Ale, and Boulevard PIlsner. Let's hear it for weekend cookouts! ($34.95 on sale, Williams-Sonoma)
– Don't miss our Father's Day Giveaway below. Entering is easy! –

When I first saw the Original bacon kit I thought whoa…DIY to  new level. Also? Bacon. Buy the pork belly, then cure it and season it just the way you like it. Which includes maple sugar. Of course. ($22.99, 7th West Charcuterie)
This year beef is back, giving bacon a run for its money, and Eataly is offering the perfect splurgey Father's Day gift for your meat-and-potatoes but mostly meat guy: a butcher pack of Piemontese and Prime Black Angus beef. Because what Father's Day is complete without a steak taste-off? ($180, Eataly)

Om the sweeter–and more affordable–side, what dad in the world wouldn't love this Gourmet S'Mores Kit delivered to his door from a wonderful Brooklyn-based bakery. Roast them over a real fire, or just the stove top. Either way, great little activity with the kids…though you might save the regular old graham crackers and chocolate for their versions. ($18, Whimsy and Spice)

The Purefizz Soda Maker is a very cool gadget for the gourmet dad who is too particular about his knives and pots to let you pick them out for him. It lets you carbonate any liquid at all, not just plain soda water. Molecular beverage gastronomy, anyone?  ($67.99 from Amazon, with free shipping for Prime members)
If he's into the DIY beverage idea but maybe something a little stronger than soda, we love the homemade gin kit spotted at Poketo. You provide the vodka, the kit provides everything else to transform it into gin. Except the blue cheese stuffed olives for your martini. Mmmm. ($54, Poketo)

A gourmet dad who likes to cook himself needs a book in his collection like the Esquire Eat Like a Man cookbook. Of course since this is Father's Day, one would hope he's cooking these delicious dishes for all of you, and not just himself. ($20.89, Amazon)

We totally love this Butcher Print on Etsy for your favorite carnivorous father figure. Sorry vegetarians–there are a lot of great gourmet gifts for you too, but it's just not as interesting to show you all the cuts of a carrot. ($21.46 unframed, Old English Co)
EXTRA COOL: WIN IT!
We're so excited to give away one massive Father's Day prize pack valued at more than $900, filled with some of our favorite gifts for dads. In fact, we want to steal them all.
PRIZE INCLUDES:
•Collection of 10 Dove Men+Care skin products including dual-sided shower tool, 2 bottles of Body+Face Wash, 2 Body Bars, Thickening Shampoo, 2 in 1 Fortifying Shampoo and Conditioner, Cool Silver Antiperspirant, Clinical Protection Antiperspirant, Hydrate Face Wash, and Hydrate Face Lotion
•Beats By Dre Solo Headphones available at Target
•Custom keychain with your child's artwork from Metalmorphosis
•Dad's Gotta Eat gourmet collection from MOUTH
•Moleskine myCloud Messenger Bag
•Duck Island Dopp Kit from Zady (to keep all those cool Dove products)
•J Press York Street fine corded tie from Zady
•Dad's Book of Awesome Science Experiments by Mike Adamick
TO ENTER: THE CONTEST IS NOW CLOSED, CONGRATS TO THE WINNERS!
Other 2014 Father's Day Gift Guide posts:
Personalized Gifts for Dad
Gifts for the Stylish Dad
Gift Ideas for New Dads
13 Cool Gifts for Dad Under $20
Best Books for Dads
Gifts for the Dad who has Everything
10 Cool DIY Gifts from the Kids