We're excited to present our next post in our 2014 Father's Day Gift Guide, gifts for the stylish dad. Oh, you must know one: He cares about which socks go with which shoes, he knows which cream gets him the closest shave, and he knows a mobile phone is an accessory too. For him, boy do we have some swanky gift ideas, and they don't all cost a fortune either. And hey, if he's a new dad? All the more reason. He's probably not enjoying his undereye bags much either these days.
Speaking of which, we're happy to welcome our friends at Dove Men+Care who are in part sponsoring our gift guide. Like stylish dads, they get the importance of men who care for themselves and their families. too.
Plus, because we all adore the dads, granddads and stepdads in our lives so much, be sure to check out our massive Father's Day giveaway below, valued at over $900, that we've put together from some of our very favorite Father's Day gifts.
All our picks are determined solely by the editorial team; there has been no compensation in exchange for recommendations. Some products may include affiliate links.

If he's never without his laptop (we know a few guys like that), check out this funky handscreened 13-inch laptop case made from Japanese cotton canvas. It's great for documents too, although he should be warned that you might have to borrow it. ($90 at Cool Mom Picks Indie Shop)

If he cares about taking care of the nice things he already does own, check out this Christophe Pourny Shoe Care Kit which has everything he needs to keep his leather shoes looking swanky. Besides, we kind of love a man who knows how to shine a shoe. ($55, Martha Stewart American Made on eBay)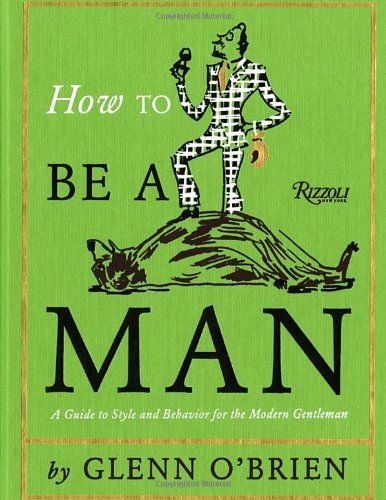 Books are a great gift for a swanky dad, and they're more affordable than a designer briefcase. There are a ton of great titles out there, and we're fans of How to be a Man by Glenn O'Brien, a guide to style and behavior for the modern gentleman. Hopefully he takes it as a compliment and not a hint.  ($18.13, Amazon)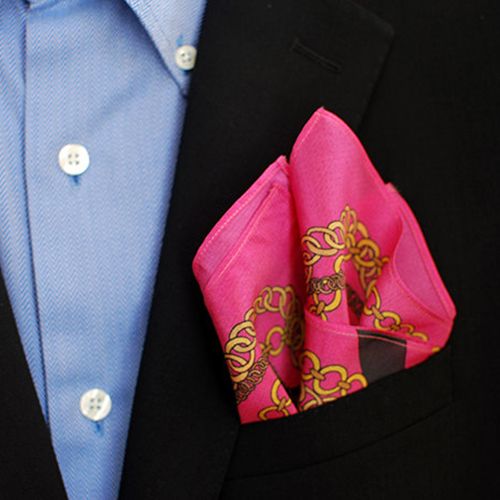 We totally dig this men's pocket square by Kristina Hultkrantz which we're selling at our own shop right now. Love supporting an indie designer–and love a dude who's cool enough to wear a little pink. ($50 at Cool Mom Picks indie shop)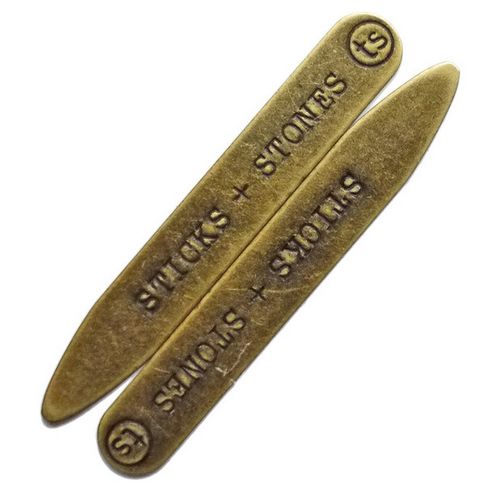 Collar stays are one of those neat little gifts for the guy who has everything (except collar stays, perhaps). These Antique Brass Collar Bones from Taylor Stitch are definitely better than the little plastic ones that come with the shirt. ($20 Taylor Stitch)
If you're looking for something on the splurgier side, the line of Tods for Ferrari Driving Shoes is mindblowingly beautiful. You can't go wrong with any of the nine suede styles. And hey, they're on sale. Relatively speaking. ($396+ or 30% off at Tods.com)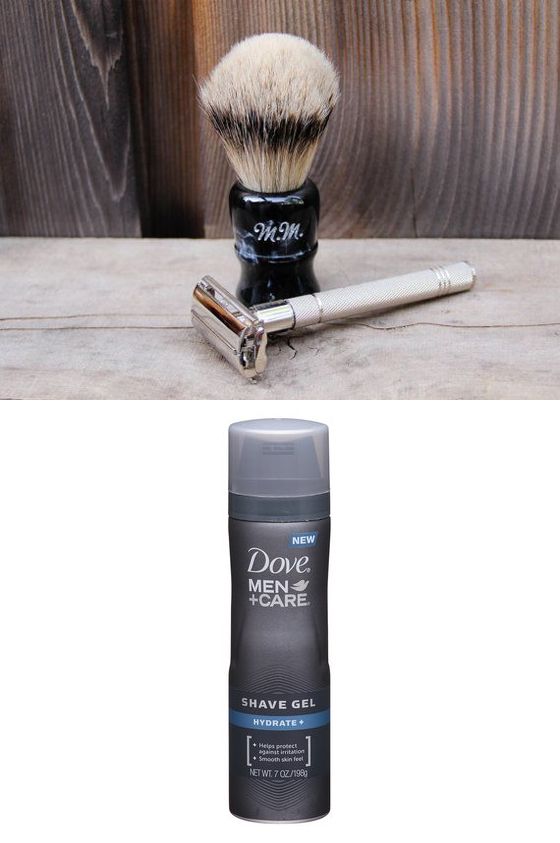 A personalized shaving set is such a cool gift and this one is priced really nicely. ($59.99 by Mini Fab) Throw in some shaving gel of course, like Dove Men+Care Hydrate Shave Gel which you can grab online or in nearly any drugstore. ($5.09, Soap.com)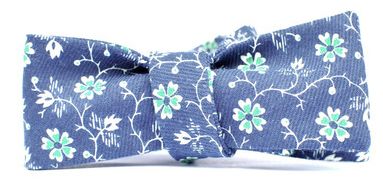 Indeed, there are plenty of cool ties around–it's not a cop-out Father's Day gift if he's the type of guy who loves ties. Bowties are back, and so are florals, they both come together in this Floral Shoal Bowtie from one of our favorite indie menswear labels out of Brooklyn. ($62, Pierrepoint Hicks; 15% off first purchase when you sign up for their newsletter.)
Paul Smith can do no wrong in our book, and if he's one for color, check out the Paul Smith Mini Cooper cufflinks. Okay so they're not officially licensed from Mini Cooper so they can only refer to them as "mini car" cufflinks but we all know where the inspiration comes from. ($125, Nordstrom)

We're really taken with the bespoke men's shirts at Original Stitch. This newish website lets you design your own shirt online down to the most detailed specification, then custom tailors them for you in Japan and ships them back. Grab him a gift card so he can make the shirt with his name on it. Literally, if he adds a monogram. (Shirts start at $76 from Original Stitch with automatic $20 off when you add design to your cart; email support@originalstitch.com for gift card purchases.)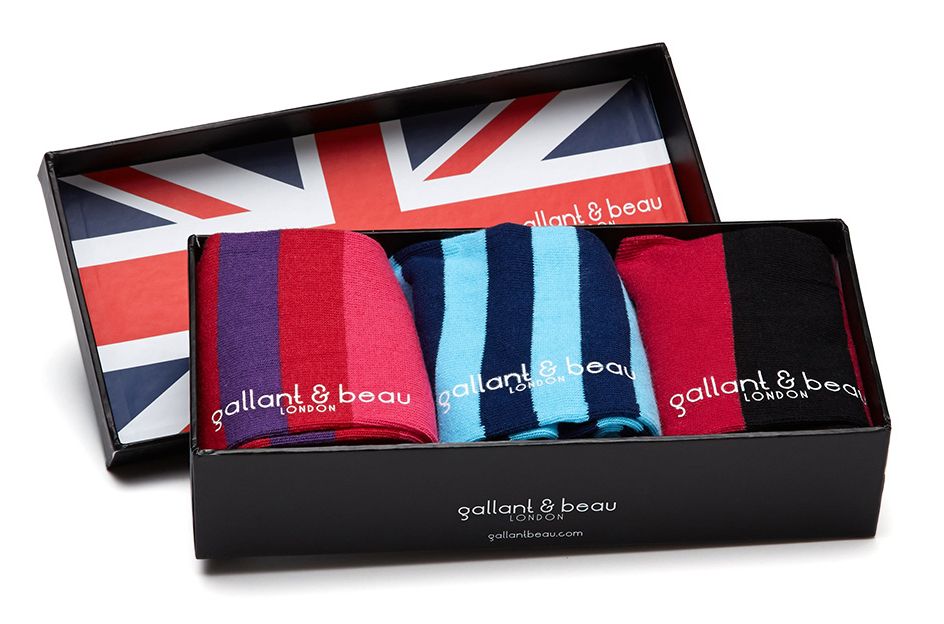 Socks are an awesome gift if they're as cool as ones like this Gallant and Beau printed sock set. They usually cost about this much for one pair, but we found a three-pack for a fabulous price at Gilt. Ooh. ($23 on sale, Gilt. If you're not a member, you can use our invitation link to sign up.)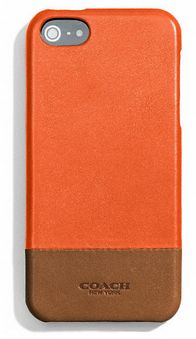 For the iAddict, we discovered this Coach leather iPhone case this week on Cool Mom Tech and haven't stopped thinking about it. It's a great price for gorgeous genuine Coach leather that you know will hold up over time. Or at least until the iPhone 6 comes out. ($58-68, Coach)
EXTRA COOL: WIN IT!
We're so excited to give away one massive Father's Day prize pack valued at more than $900, filled with some of our favorite gifts for dads. In fact, we want to steal them all.
PRIZE INCLUDES:
•Collection of 10 Dove Men+Care skin products including dual-sided shower tool, 2 bottles of Body+Face Wash, 2 Body Bars, Thickening Shampoo, 2 in 1 Fortifying Shampoo and Conditioner, Cool Silver Antiperspirant, Clinical Protection Antiperspirant, Hydrate Face Wash, and Hydrate Face Lotion
•Beats By Dre Solo Headphones available at Target
•Custom keychain with your child's artwork from Metalmorphosis
•Dad's Gotta Eat gourmet collection from MOUTH
•Moleskine myCloud Messenger Bag
•Duck Island Dopp Kit from Zady (to keep all those cool Dove products)
•J Press York Street fine corded tie from Zady
•Dad's Book of Awesome Science Experiments by Mike Adamick
TO ENTER: THE CONTEST IS NOW CLOSED, CONGRATS TO THE WINNERS!
Also a big thanks to our wonderful sponsor Dove Men+Care. Visit their website for more info about their terrific skin, hair and body products, and follow them on Twitter, Instagram and Facebook because that's how we all roll these days.
Other 2014 Father's Day Gift Guide posts:
Personalized Gifts for Dad
Gourmet Gifts for Dad
Gift Ideas for New Dads
13 Cool Gifts for Dad Under $20
Best Books for Dads
Gifts for the Dad who has Everything
10 Cool DIY Gifts from the Kids