A baby's first holiday has to be one of the best parts of parenting. It might even make up for all those sleepless nights and dirty diaper changes. Maybe. But we also know the holidays can be overwhelming on their own, and adding baby into the mix, especially the first time, can make it all border on stressful. Which it shouldn't be.
But don't worry. We can help! (Hey, that's what we're here for.)
In fact, we're excited to be teaming up with Babies R Us for a fun, probably funny (if you know us) Twitter social this Tuesday to talk everything baby's first holiday, and we really hope you'll join us.
Babies R Us is such a go-to shopping destination for so many new parents, that this holiday season, they're hosting a series of Baby's First Christmas in-store events that allow new parents to connect, participate in all sorts of fun activities, and win some amazing giveaways and raffle prizes.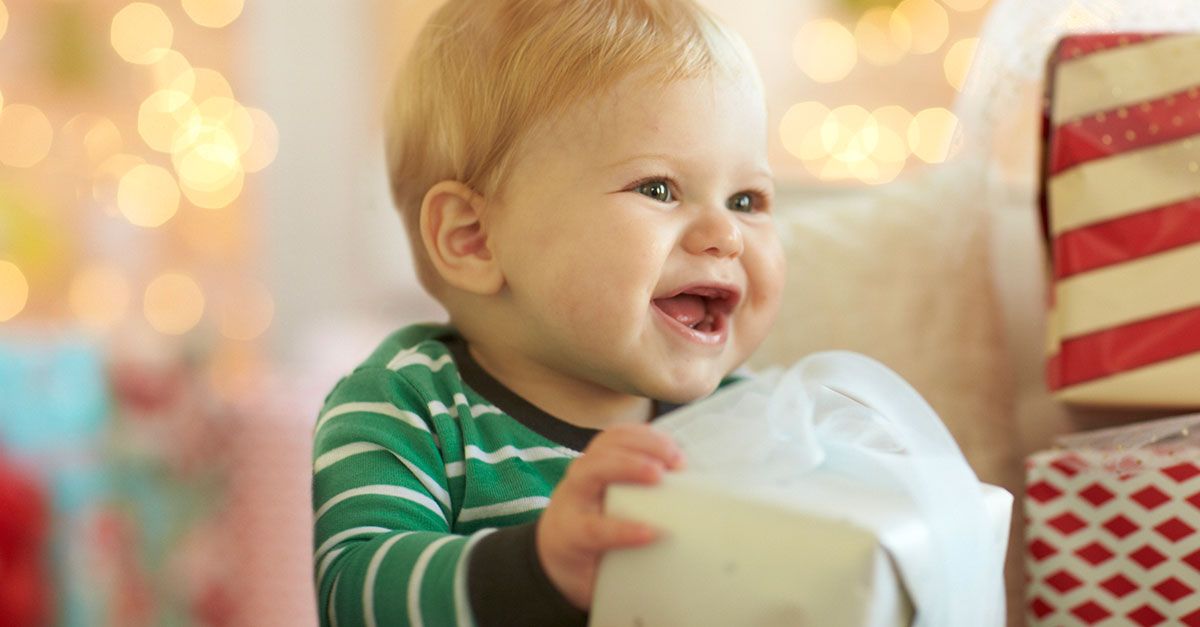 Please join us this Tuesday, November 11, at 9 p.m. sharp (EST) to chat with our editors Liz and Kristen and some of our favorite writers in real time; share your own fave tips and advice to help parents who can, maybe desperately, use your wonderful wisdom; and get all of your own baby's first holiday questions answered if you've got new kids, grandkids, or nieces and nephews of your own.
Oh, and giveaways! Seriously awesome giveaways for you.
Plus, we can all reminisce about the first screaming Santa visit. But don't panic, new parents, it happens to all of us. – Kristen + Liz
To join our Twitter social, just show up. (Easy.) And be sure to Enter here for an awesome Babies"R"Us giveaway before our social starts, and then join on Tuesday for more surprises.
And of course, be sure to follow @coolmompicks, @Babiesrus, and @momitforward on Twitter.