Sitting in a Brooklyn hair salon at the start of the summer, I agreed to let my stylist chop my long hair into a trendy lob on one condition: I still needed to be able to pull it back into a ponytail. Because with two kids under the age of four, I don't get to wash and style my hair every day. Or even every three days. I also hate having my hair in my face when I'm cooking, bathing my boys, or building blanket forts.
If you also rely on hair elastics to get you through the day, maybe it's time to upgrade your go-to ponytail. So I scouted some easy hair tutorials that will have you braiding, twisting, and gathering your hair into modern styles that only look complicated.
I know that some people prefer to watch YouTube hair tutorials, like the awesome ones that Kristen put together for kids. But I've found that if the hairstyle is simple enough, photos and text usually suffice. Plus, you don't have to keep hitting pause and rewind, pause and rewind. And the good news is that most of these updos actually look better when they're a little bit messy, so don't worry about being a perfectionist. After all, this isn't prom, although you may end up feeling pretty glam any way.
Related: The best beauty tips from my mother — and the other beautiful women in my life.
PUMP UP YOUR PONYTAIL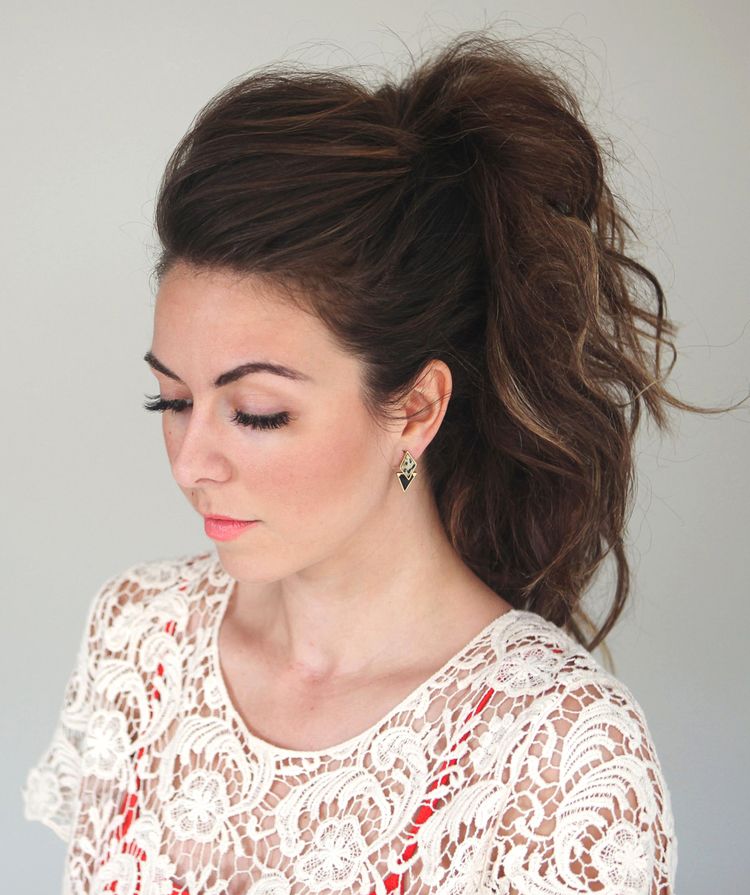 Hair tutorials don't get much easier than this one. Promise Tangeman's secret to a longer, fuller looking ponytail is actually two ponytails. If you can put your hair in a ponytail, I have complete faith that you can master this beauty hack, although it may be harder for us shorter-hair gals to pull off the double ponytail without giving it all away.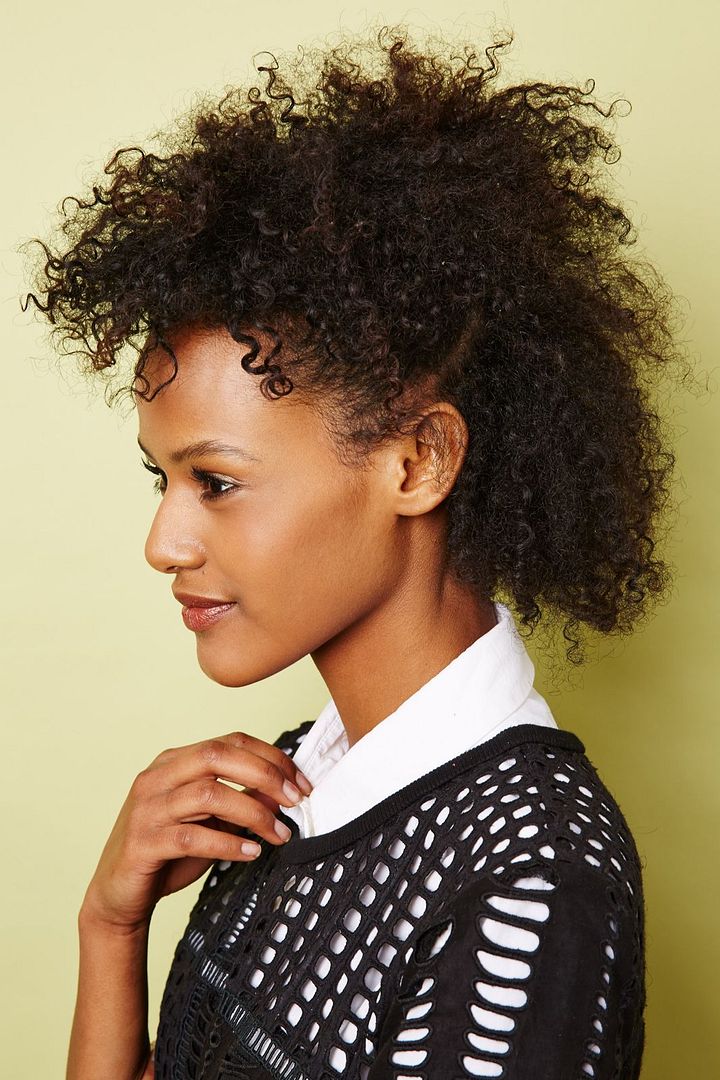 If you've got it, flaunt it. This one-third updo for naturally curly hair is an easy way to keep the hair out of your face while showcasing voluminous curls on top. Basically, you're pulling the middle section of your hair back instead of the top half. On short, curly hair, the result kind of looks like a modified mohawk, which I think is pretty cool.
TWISTS AND BUNS
The chestnut bun is described as "wedding hair" in this easy-to-follow tutorial at A Cup of Jo, but you definitely don't need to be a bridesmaid to wear it. When my hair was longer, I'd sport this chic little bun everywhere from the grocery store to a restaurant for date night. It's basically an inverted Topsy Tail that you loop under itself to create round bun. Don't worry, it's easier than it sounds.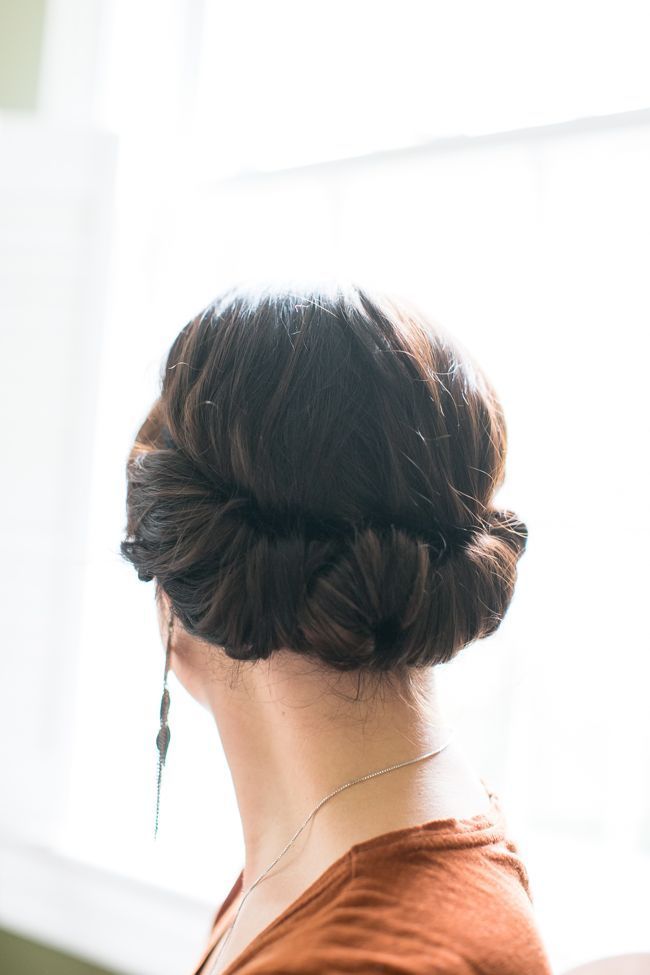 Downton Abbey's Lady Mary could totally pull off this two-minute updo — even without Anna's assistance. To achieve this elegant hairstyle yourself, simply roll and tuck your hair into an elastic headband. Play down the fanciness by wearing it with casual tee or cosy sweater and skip the collarbone-grazing earrings.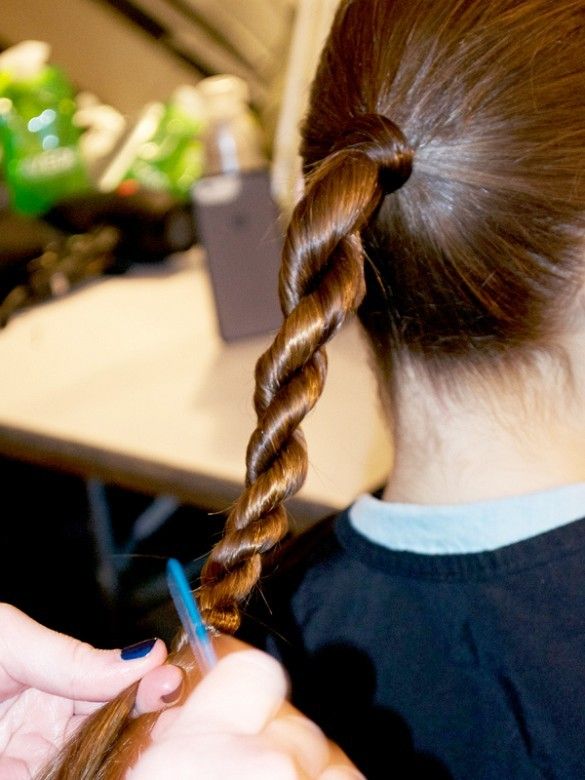 This playful twist on the classic ponytail was spied on the runway at New York Fashion Week earlier this month, but you don't have to wait until spring to wear it. The sleek rope braid-pony hybrid is easy to do once you get used to twisting the individual strands clockwise while wrapping them around each other counterclockwise. I'd skip the jeans and wear this style with something dressier for a bit of unexpected whimsy.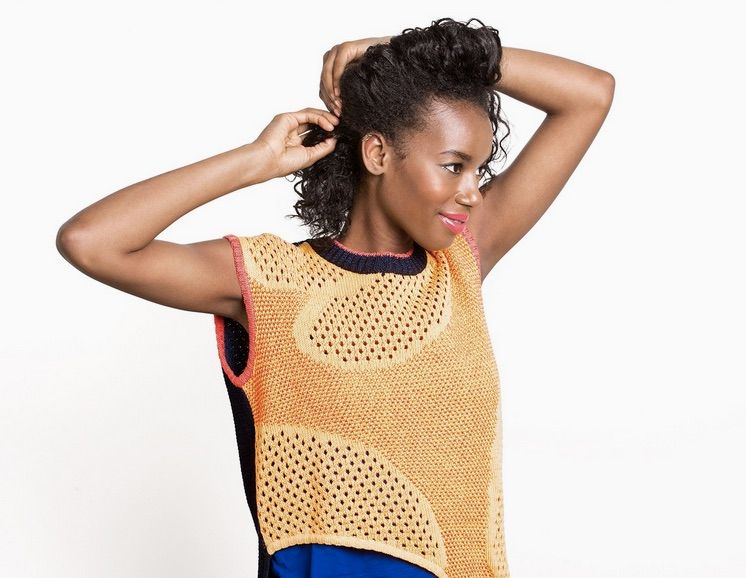 When it comes to updos, naturally curly hair has the advantage of texture that beautifully lends itself to twists and braids that won't fall flat. This curly-hair tutorial demonstrates how to roll your ringlets away from your face and criss-cross them at the nape of the neck. Fluffing the top to add volume to your curls makes the look even more modern.
BEYOND BASIC BRAIDS
If you don't know how to French braid your own hair, you'll want to learn so you can follow Missy Sue's side French braid ponytail tutorial, which doesn't look twee thanks to a fuller braid and loose waves. I actually taught myself how to French braid during my tenth grade history class sans YouTube (or mirror!) so I'm sure you can easily figure it out!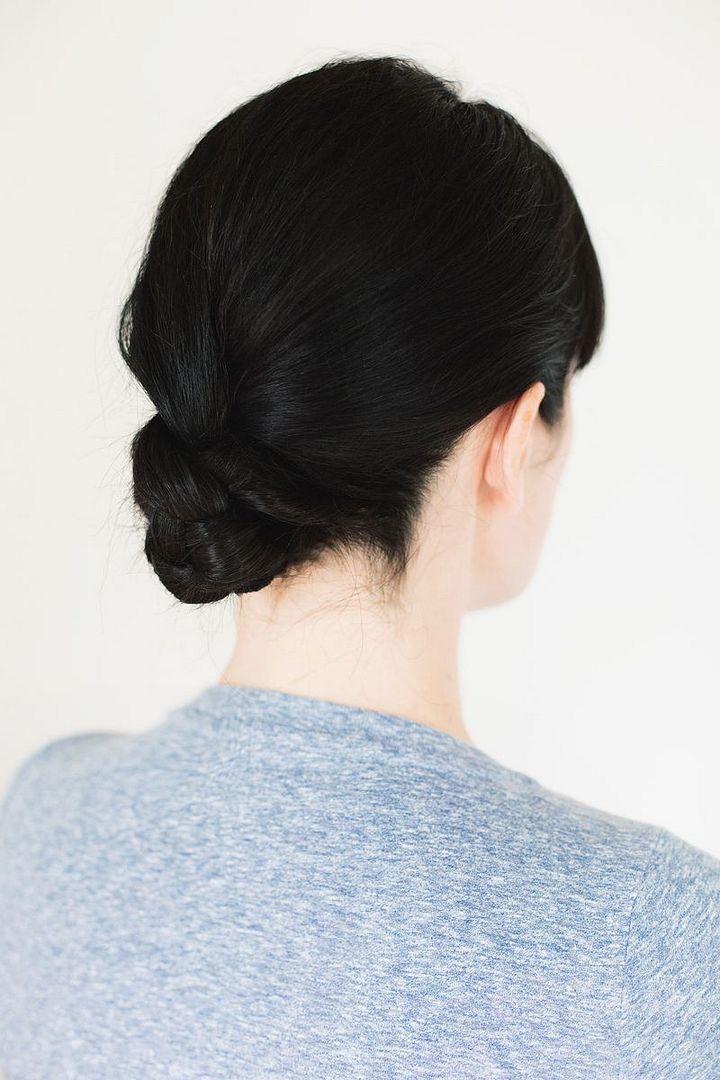 I've always thought that learning how to do a braided bun was simply a matter of creating a plaited ponytail wrapped around itself, but A Beautiful Mess offers an updated version that looks tighter and feels more secure. If you can braid your hair at the nape of your neck and push in some bobby pins, you can complete this hair tutorial in less than five minutes. Try this 'do the next time you hit snooze a few too many times on a work day.
First a Topsy Tail bun and now an upside-down French braid — is anybody else getting early-90s deja vu? This Dutch Topknot will require a bit of practice to master, but once you do, you'll be able to braid your hair upside down and then twist the ends into a bun in less time than it takes to listen to a Boyz II Men song.
Since I started this roundup with a double ponytail, it seems fitting I should end it with a double braid tutorial. Yes, this plaited masterpiece is simply one regular and one inside-out French braid strategically wrapped around each other. Once you get the knack of French braiding, the trickiest part of this hairstyle will be manipulating the bobby pins at the back of your head. Practice makes perfect.