Spring is in the air and our kids are clamoring to make some easy Easter crafts — the holiday will be here before you know it!  So this year, I'm looking for some fun, realistic (ahem) craft ideas for Easter that incorporate things I have at home already. These easy Easter crafts I found are made with everyday supplies, hopefully to save you some money and a trip to the arts & crafts store (you're welcome) — take a look at what kids can do with things as basic as plastic spoons, empty paper towel rolls,  drinking straws and egg cartons.
Oh, and their imagination. Which isn't basic at all.
Top: rooster Easter egg holder craft |Tutéate y
Related: 17 irresistible bunny crafts for Easter
Grab some plastic spoons from your pantry to make the adorable plastic spoon Easter bunny craft I saw at Krokotak. Be sure to click through to see far more easy Easter craft ideas on the site, like Easter eggs that are so darn cute they could be used to decorate anything from a wreath on your front door to place settings at the Easter buffet table.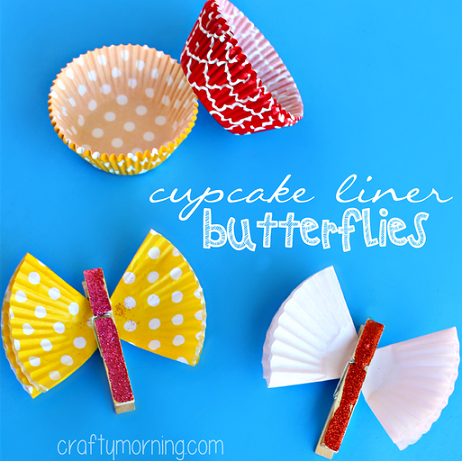 My kids' amazing preschool teachers have sent them home from school with some impressive butterfly crafts over the years — we've seen tie-dyed coffee liners and winged baggies filled with candy or other treats. However, I think these DIY cupcake liner butterflies at Crafty Morning are probably the sweetest. Two simple steps, and if you go with white liners your kids can even decorate their own.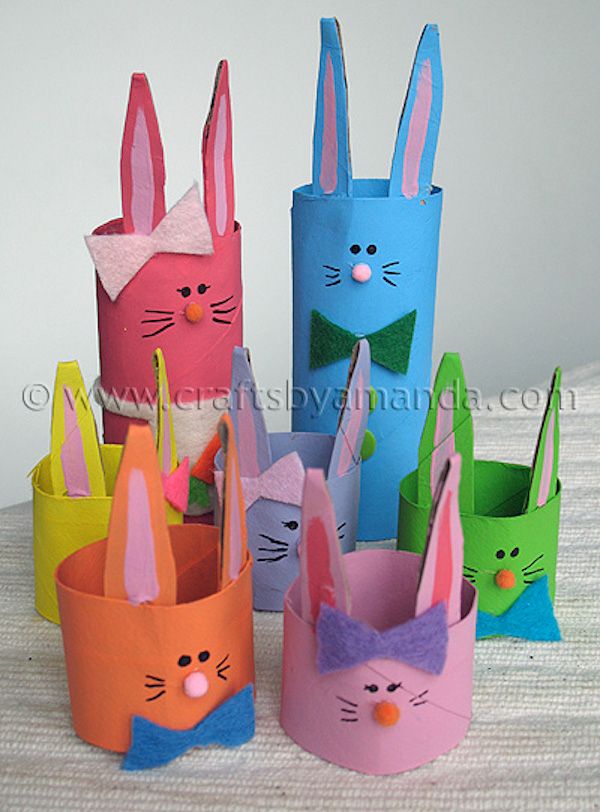 Save up your toilet paper and paper towel rolls to make this cute cardboard tube bunny family Easter craft we found at Crafts by Amanda. This is perfect for a classroom craft, if you're the lucky parent assigned to games for your kids' Easter or spring parties at school. Or hey, just spend a little time over the weekend. The results are so cute!
Related: 14 easy Easter crafts and printables for kids — no glitter required!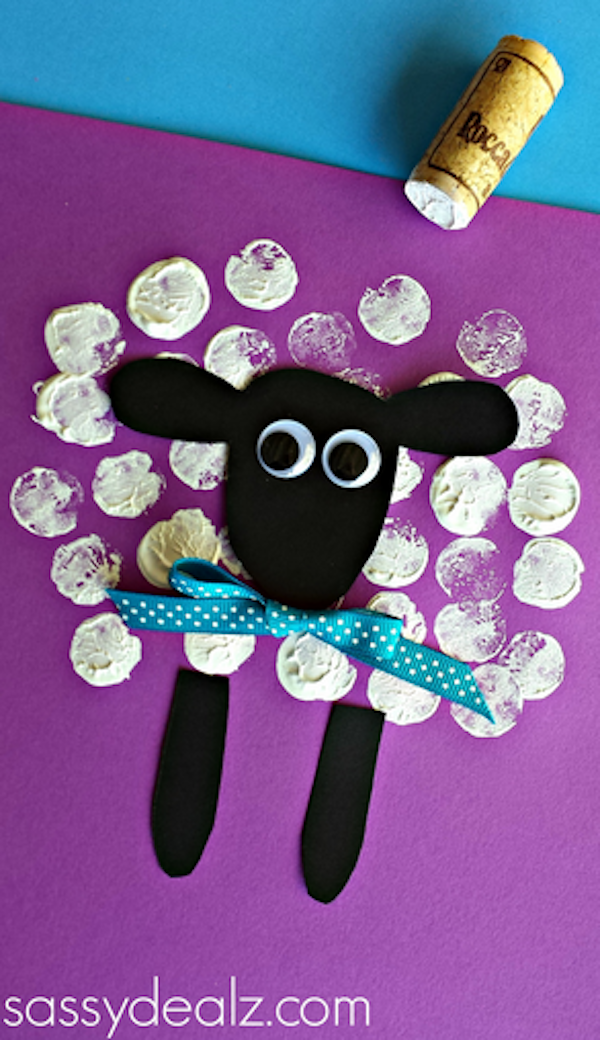 If you've got wine corks lying around, you'll be happy to know there's a new use for them.; grab one to make this cute wine cork sheep stamp project from Crafty Morning. Then again, if you haven't got any old corks lying around, go ahead and pop open a bottle of champagne and enjoy some mimosas. What? It's an excuse to get the kids craft supplies!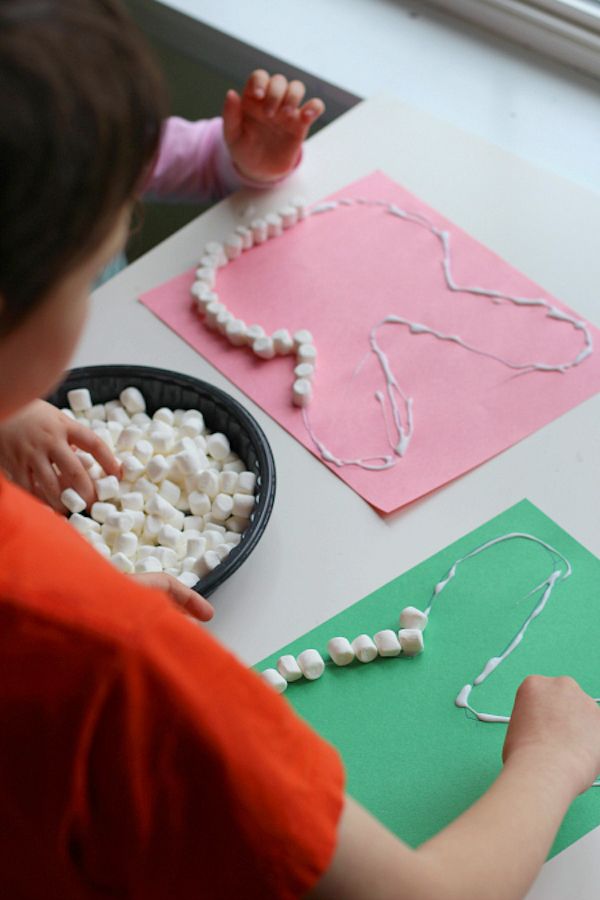 This easy Easter craft is as simple as it gets: Dig out some stale marshmallows leftover from the winter hot chocolate season and put them to good use in a Marshmallow Easter Bunny picture craft at No Time for Flash Cards. Or, if you're running short on marshmallows, you can use anything, really, from jelly beans to buttons.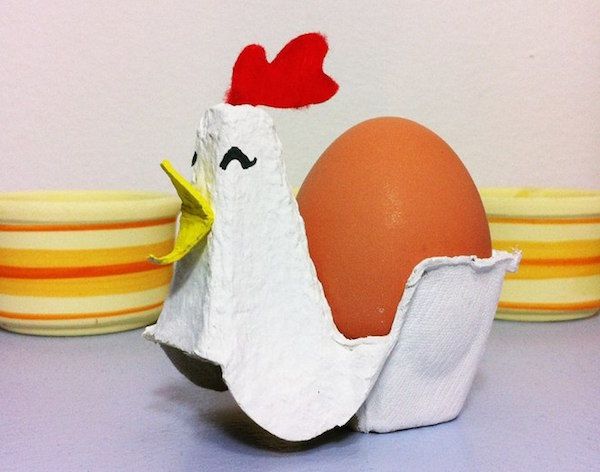 I love the adorable rooster Easter egg holder craft at the Spanish blog Tutéate y. You'll need to use Google Translate to read the directions, but the extra step is worth the effort for this cute craft project made from old egg cartons. Preschoolers will love this one, and the result is perfect for showing off your fabulously dyed Easter eggs.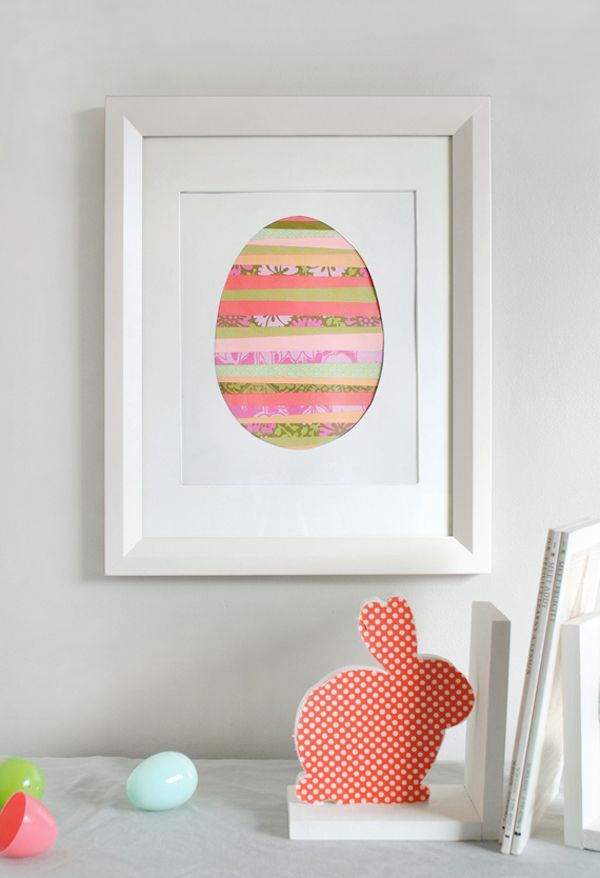 This paper strip Easter egg art project we found by Mer Mag on the Minted blog is one of my very favorites, because it's so simple but looks so pretty and modern, you'll want to craft one right alongside your kids to hang on the wall. it's been pretty popular with our Pinterest fans too.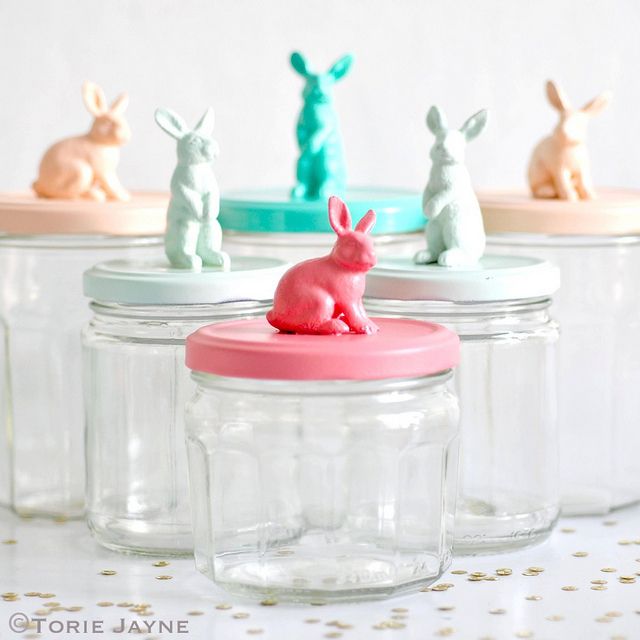 Mason jars are a staple at my house, and if they are in yours too, you'll be happy to find a new use for them. I adore this Easter bunny storage jar we found at several years back at Torie Jayne and continue to love — the end result is so professional, you could fill each jar with Jordan almonds and give them out as favors at your Easter brunch. That is, if you don't decide to keep them all for yourself.
Okay, so here's one project that doesn't quite fall under easy Easter crafts, but it's just so beautiful! Also, as insanely time-consuming as this DIY egg carton wreath Easter craft at Homemade Serenity looks, it's actually pretty simple to make. Follow the detailed instructions for cutting up your cardboard egg cartons into little petal shapes, then let the kids paint the flowers a bright array of colors. Put it all together and you've got one gorgeous wreath you could hang on your door and keep year after year.