When I first saw a copy of Where's Warhol?, I had to laugh at this clever twist on the incredibly popular Where's Waldo books that I devoured when I was a kid. I mean, Andy Warhol was better known for donning a platinum wig than a red-and-white striped cap, but the super-social iconic artist was always just as easy to spot in a crowd.
In this new book by art historian Catherine Ingram and illustrator Andrew Rae, it may be a little easier to spot him than Waldo, but no less fun. Here, Andy Warhol makes an appearance in a dozen famous moments you may recall from Art History 101. Can you spot Warhol at a Salvador Dali party or at The Bauhaus? Or with Jean-Michel Basquiat in Washington Square Park? The illustrations are incredibly detailed and interesting, and in the back of the book, you can find more info that identifies other iconic figures on the pages.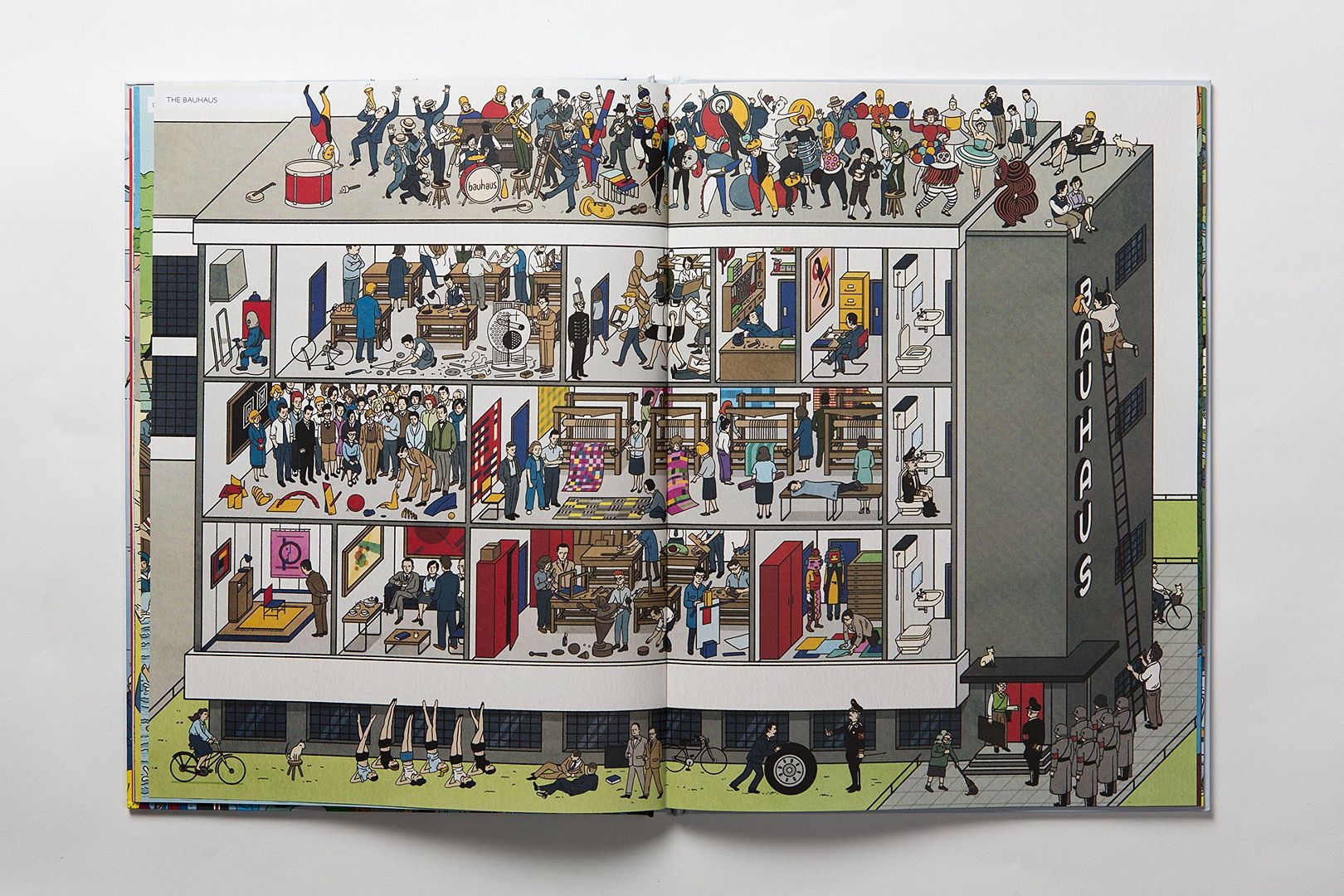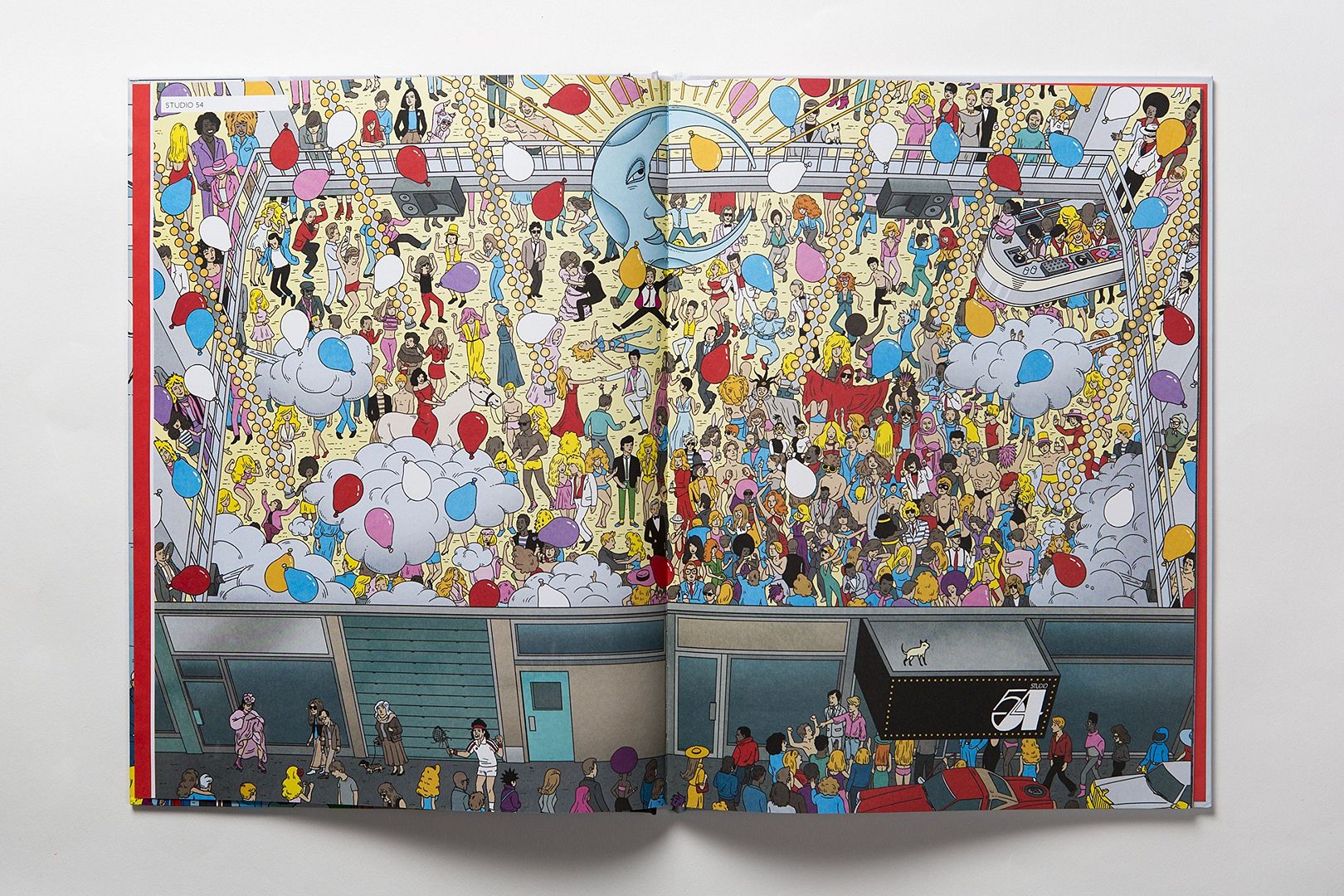 As you might expect, you can also look for Warhol amidst the craziness of Studio 54, where men in bikini bottoms disco next to Bianca Jagger on horseback. And while this scene may not be something you'd normally expect to see in a kids' picture book, you can be assured that the activities depicted are pretty, er, PG-rated. As compared to the actual things that went on there in the days of disco.
Where's Warhol? by Catherine Ingram and Andrew Rae is available for preorder on our affiliate Amazon or find it at your local indie bookseller starting on May 3.