I have a confession: I'm a recovering cereal addict. I could eat it for breakfast, lunch, and dinner—and have on occasion—and, would eat it at every snack time if I could. As would my kids. In fact, cereal is one my of our secret ingredients when making a few of my favorite go-to homemade snacks for the kids. So easy, since we tend to have some of them around the house anyway.
(I mean, have you seen our original homemade baked bereal milk donut video tutorial? Win!)
However like so many other parents, I'm not down with a steady diet of foods containing artificial flavors and colors. That's why we're really happy to welcome back our sponsor General Mills (welcome back!) because of the huge changes they're making to make their foods more natural.
So now I can eat as much cereal as I want again!
(No, not really.)
But I can turn my childhood favorites into fun snacks, and they don't even have to know that now that coveted box of Trix is colored with natural ingredients like fruit and veggie juices, annatto seeds, and turmeric extract.  Shhh….
Top: Trix Yogurt Popsicles at I Wash… You Dry | S'mores bars at Gimme Some Oven | Cinnamon Toast Milk Ice Cream at The Candid Appetite.
I have to start with a favorite recipe that we whipped up at Cool Mom Eats HQ. The minute I got my hands on a box on the new Fruity Cheerios colored with natural ingredients, I knew I had to do something more than just devour a bowl with milk. So I put together a fabulous recipe for Baked Cereal Milk Donuts
And they're good. Like really good. You have to check out the video so you can see how easy and fun they are to make.
When I first found this recipe for Trix Yogurt Popsicles at I Wash… You Dry, I thought it was made using flavored yogurt . As it turns out, the recipe calls for mixing high-protein Greek yogurt (mmm…my fave) with actual Trix and fresh fruit. I love that.
Provided you use a natural yogurt, you can completely eliminate artificial color and flavor in this recipe and still have something colorful and fun for the kids. In fact, while her recipe calls for vanilla yogurt, I'd use plain to control for sugar, too. You can always add a touch of honey.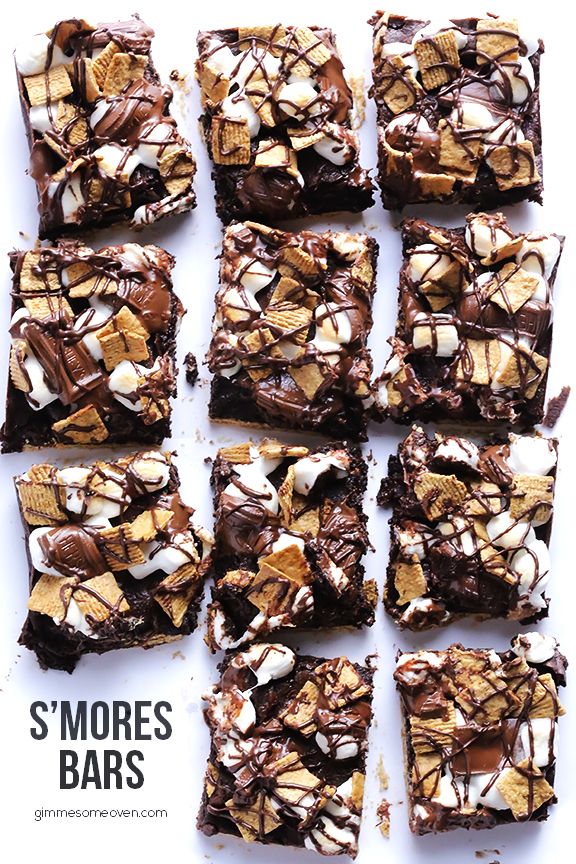 S'mores Bars | Gimme Some Oven
There is no more perfect thing to do with a box of Golden Grahams than to make a s'mores treat, like the outrageous S'mores Bars recipe that we found at Gimme Some Oven. They may be a little over the top for everyday snacking, but for birthday parties, a rainy weekend when you need a fun kitchen project, or a small celebration at home, they look magical.
———
about our sponsor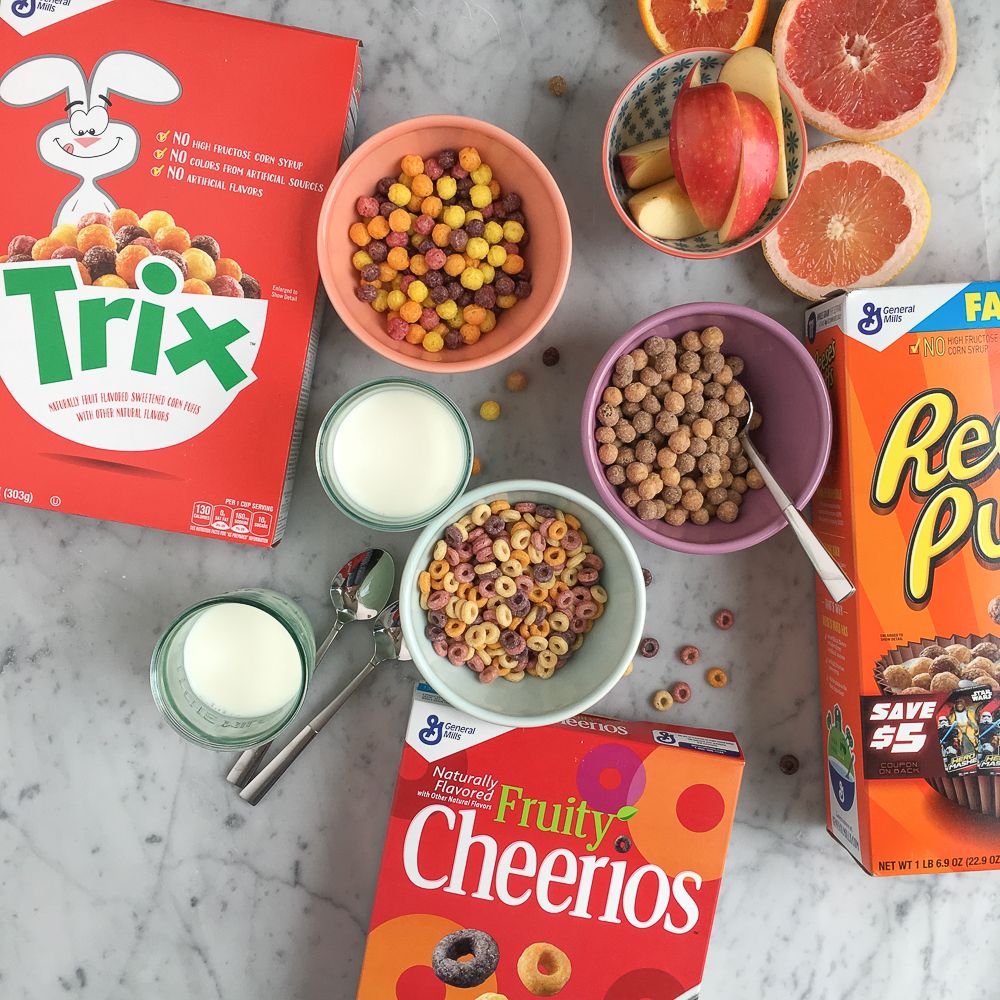 From Fruity Breakfast Cookies recipe: Hip Foodie Mom
General Mills has taken the major step hearing the concerns of parents, and removing artificial flavors and colors that come from artificial sources from so many of their cereals, that now a full 75% of their cereals are made completely without them including Fruity Cheerios, Trix, and even Reese's Puffs which are now made with natural flavors like vanilla.
They're aiming for 100% over the next couple of years. And P.S.: They've also been reducing sugar in their cereals, too.
So yes, traditional kid-favorite cereals will look different than they did before. But will kids complain? No way.
———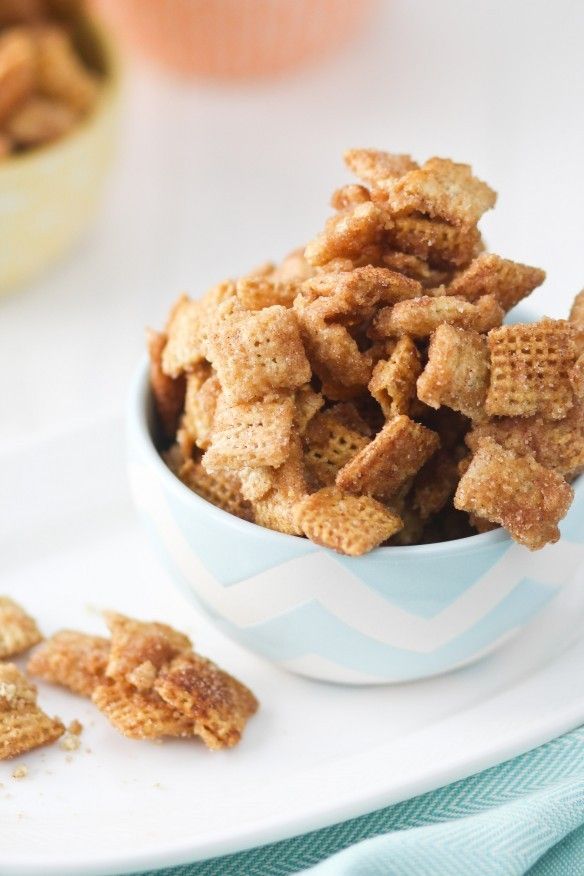 I've seen my share of Chex Mix snacks before, but there is no way that I could pass up this Caramel Churro Chex Mix at Confessions of a Cookbook Queen. Holy deliciousness. And pardon me if I throw some Cinnamon Toast Crunch in there, too.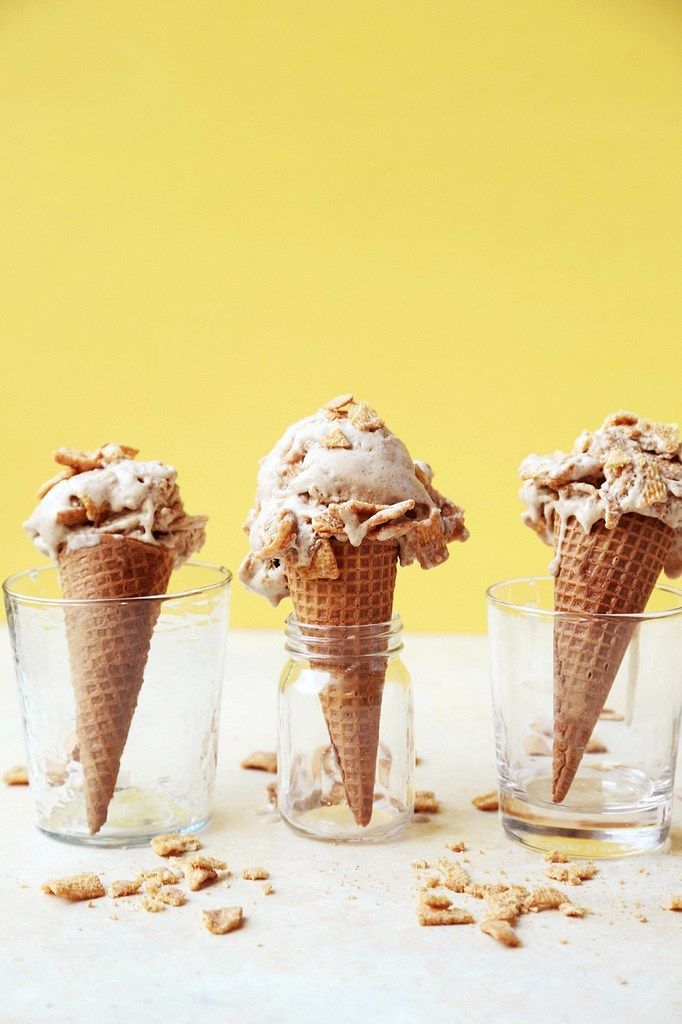 Speaking of Cinnamon Toast Crunch, if you love it as much as I do and are looking for a special treat, then maybe, just maybe, you'll want to make this Cinnamon Toast Milk Ice Cream at The Candid Appetite, because…oh my goodness.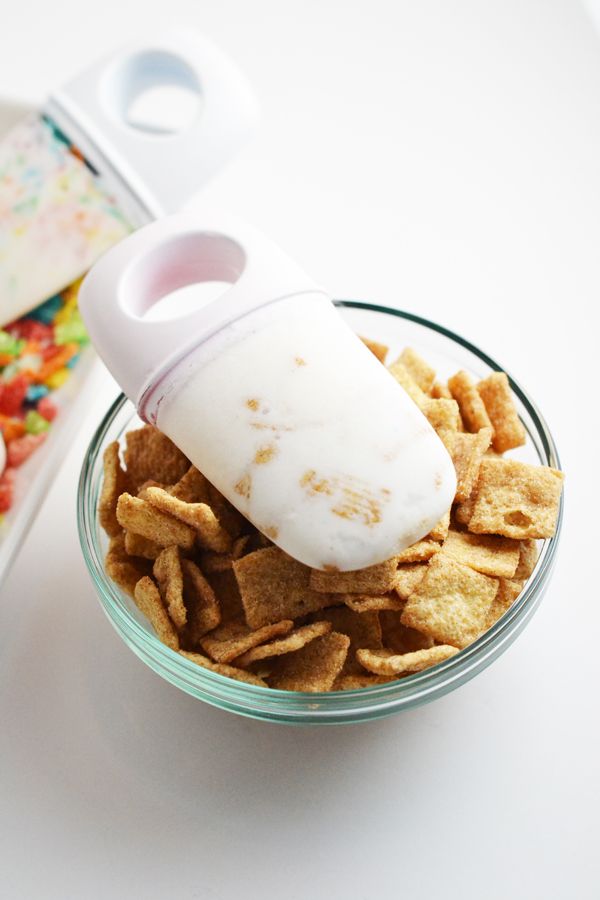 For another warm weather treat, check out the Cereal Milk Popsicles by Natalie Paramore. They manage to feel like an extra special treat but without being totally over the top, thanks to the combination of almond milk and coconut milk ice cream.
Keep in mind that you can make them using any milk or ice cream that you want. For an everyday snack, you could even eliminate the ice cream entirely and just have a more wholesome delicious popsicle kids will love.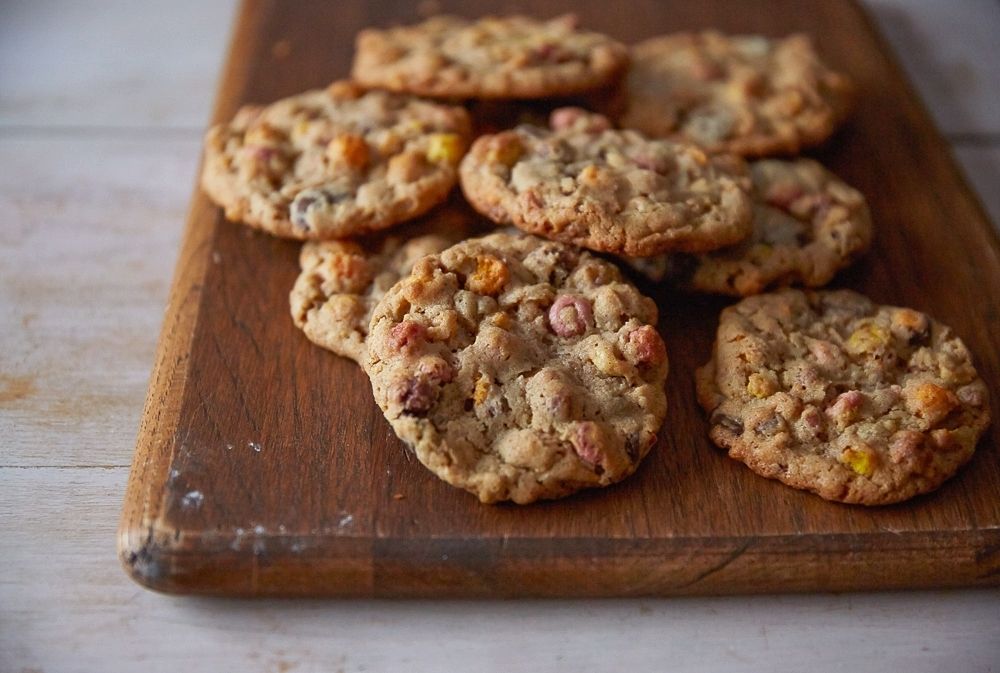 Snacks aren't just for snack time, so I love finding the Fruity Breakfast Cookies at Hip Foodie Mom. While they're fun and super tasty, they're also packed with cashew butter and oats for the kind of nutritional boost that you don't normally see in a cookie.
Ready for a new twist on the old marshmallow cereal bar classic? Check out the Reese's Puffs Treats at My Utensil Crock. What else needs to be said?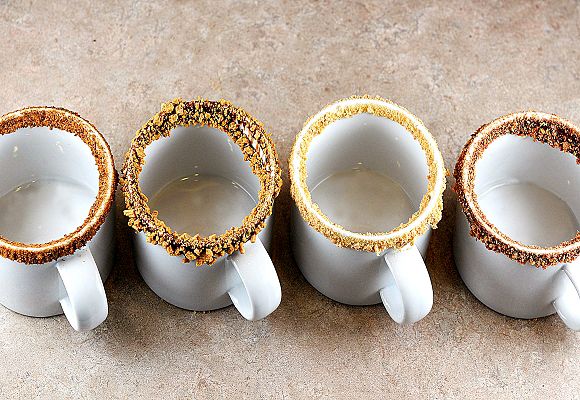 Just for fun on chilly days, I wanted to throw in this clever idea I found for a Crushed Cereal Hot Chocolate Cup Rim at Tablespoon. Because why should cocktails get all the fancy sugared-rim treatment? It's a truly easy way to turn regular hot chocolate into Cinnamon Roll Hot Chocolate, or S'mores Hot Chocolate thanks to her tutorial. Just serve with a slice of toast topped with almond butter, or maybe some and banana chips and fresh fruit for special playdate snack my kids will adore.
Celebrate this awesome change by General Mills to color our favorite foods using natural ingredients by grabbing a box, making a snack, and tagging @generalmillscereal on Instagram.
This post is brought to you buy General Mills, giving us more reasons to love cereal again. Thanks for listening to parents, and making changes that matter to a lot of families.