When Cool Mom Picks asked me to pick the three top lip colors for fall, I was excited. But I know that for a lot of women, the idea of following trends can be a little scary, especially when the trends veer outside of your comfort zone. My job as a professional makeup artist is to follow trends, and even I sometimes shy away.
The truth is, a lip color could look awesome on the runway but if you're just running to pick the kids up from school… it may not translate quite so well. Fortunately, when it comes to lip color trends this fall, there are so many wearable options that can help you change up your routine, evolve from the pink glosses of summer, and still look current.
Deep berries and nudes will always be in for fall, but this year, metallics are a huge trend — in makeup, and everywhere else, really. At first, even I was a bit worried, but really, there are some subtle, wearable daytime metallic lip colors that look just gorgeous.
With that, here are my picks for the three best lip colors for fall that I think will work on most every woman. Just know that ultimately, when it comes to your lip color, confidence is key; so if you don't feel confident in it — however trendy it is — don't wear it.
CMP is an rstyle affiliate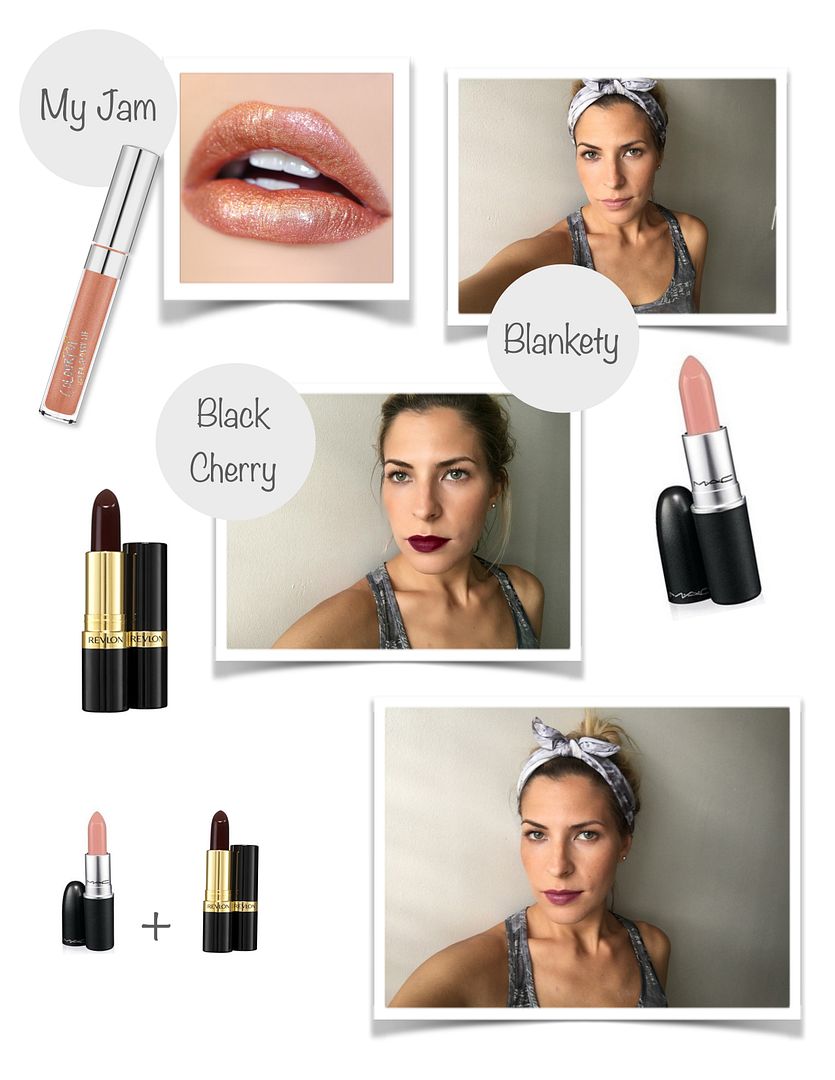 1) My favorite metallic lip color for fall
My Jam Ultra Glossy Lip by Colour Pop Cosmetics $6.00
Yes, you can wear gloss in the fall, and this pretty, warm nude makes my pick for the best wearable metallic lip color for fall. I really like the shimmery, metallic finish that doesn't feel overboard, even for daytime. I specifically selected this brand for the metallic trend, because I'm a huge fan of both their product formulations, and their prices. So if you want to try out a new lip color you're iffy about, you're not investing a ton. Plus, if vegan products are your thing, definitely check out Colour Pop, since they offer a ton of great vegan choices.
2) My favorite nude lip color for fall
Blankety MAC Nude Lipstick $17.00
Everyone's perfect nude lip color will be different because we all have different skin tones (obviously), and the colors in the lip color pigment will mix with the natural colors in your lips. But having worked on so many different women, I honestly think everyone could pull off this perfect nude lip color by MAC. It's my go-to year round lip color and I use it so frequently on my customers, I'm constantly replenishing my stock. I find that while it's a stunning nude all on it's own, but it's also a perfect option to use in tandem with others in your stash; use it tone down just about any other color you might love. And, pssst…I also add this color to the middle of the bottom lip to add a bit of fullness.
3) My favorite deep berry lip color for fall
Revlon Black Cherry Super Lustrous Creme Lipstick $5.99
I love when fall rolls around because one of my absolute favorite lip colors is this gorgeous option by Revlon. It is an amazing, high-end looking, wonderful deep berry color without the high price, which has made it a classic among makeup artists. This is probably not the best lip color for just picking up the kids from school because it's so strong, but I love to wear this one when I'm feeling super daring and it looks incredible on so many women.
Pro Trick: Apply Black Cherry and blot with a tissue, then mix the MAC Blankety lip color on top to create a terrific new color all together.
Have a makeup question for Kristyn? Want to book her for an event or makeup bag intervention? You can visit her at her site, Shimmer and Spice.