Oh my yum — we were so happy to find this new line of candy temporary tattoos. Colorful, cute, lightly scented, and utterly free of calories and cavities.
The Arm Candy pack from our pals at Tattly are sure to be a favorite with your little candy gobblers. Designed by Julia Rothman and scented by Agilex Fragrances, each packet of safe, non-toxic temporary tattoos includes two each of three armbands and a candy ring.
They smell like a mixture of vanilla frosting, cotton candy, and of course, just in time for Halloween, candy corn.
Related: CHARM IT and Tattly team up, and our girls go wild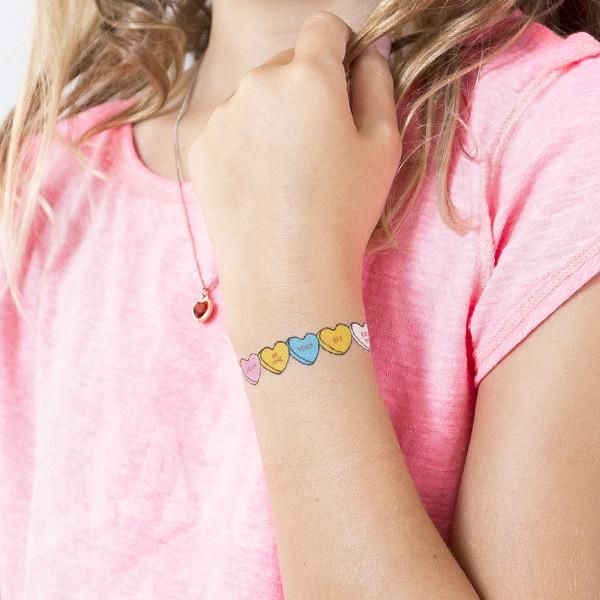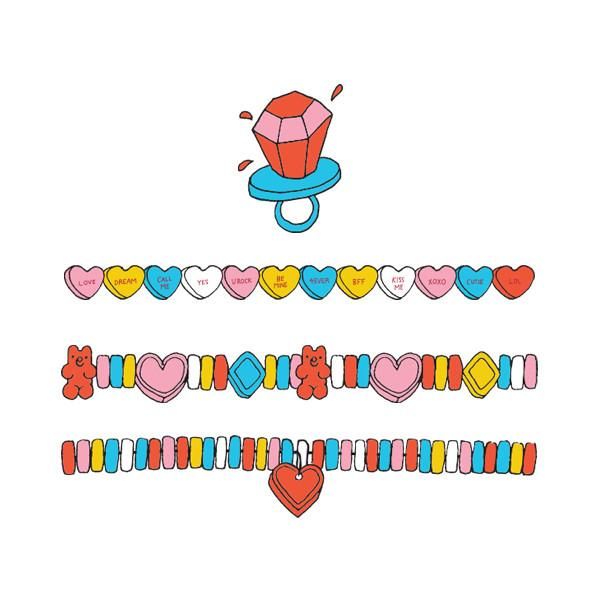 Tattly makes temporary tatts for adults, too, but I'd probably just grab a bracelet of candy hearts before my kids knew they're gone. You know, like the Reeses tax at Halloween.
I only wish we'd had these for my daughter's 10th birthday sleepover. The real candy kept them up until 2am.
You can find Arm Candy at the Tattly site.