We love subscription boxes, and we've covered so many of our favorites since they became such a hot gift to give. And now we've found one that comes with built-in warm fuzzies.
Each Causebox subscription box is filled with about seven beautiful surprises, each one socially conscious, meaning it was produced by artisans paid living wages and using resources that aren't hurting the earth or humanity. And, wow, is each box full of indulgent, fashionable, covetable goodies.
Related: 17 of the best subscription gifts for kids, from babies to teens
Four times a year you'll receive treasures ranging from accessories and jewelry to beauty products, home goods, and artwork. And I love that each item you receive is accompanied by a story, which you can read about on the Causebox blog.
We're a little biased when it comes to the current Winter Box, shipping now, since it contains a gorgeous scarf designed by our friend Erin Loechner from Design for All Mankind.  You can read the full story here about how this scarf went from an idea to a luxurious, timeless accessory, all while empowering Indian weavers, printers, and benefitting a no-waste paper factory in Jaipur.
You'll also get an amazing selection of accessories and beauty products, plus a $25 gift card to Krochet Kids International whose items empowers women in Peru and Uganda.
That's a lot of giving!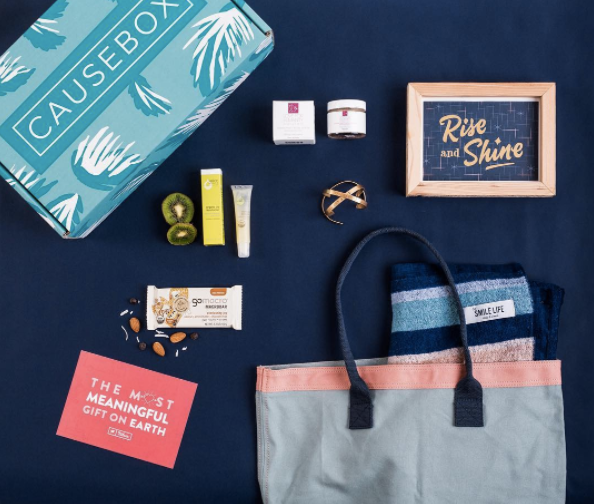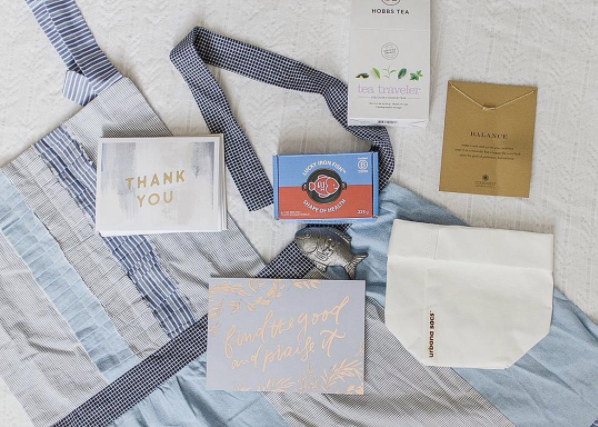 If you owe someone a belated holiday gift, this would be one way to make it up big time. Or, order a Causebox subscription for yourself and know that you're making the world a better place while treating yourself to a lovely surprise monthly treat.
You can learn more and subscribe at Causebox.com. Pay quarterly or annually, and get $10 off right now if you subscribe to their newsletter.