Sometimes it can be hard to think outside the box when it comes to date nights for me and my husband. Actually, as busy working parents of four kids, it can be hard to even think outside the house when it comes to date nights.
Netflix and wine, anyone?
So, when Datebox sent me a sample of their subscription boxes to try out, I was curious to see the fresh, new ideas it claimed would help amp up our couple time together.
(Ha! Couple time! What's that, says the mom of four?)
Related: Condoms for Valentine's Day that give in (ahem) more than one way
The items are beautifully designed, but whether they're right for you, well that also depends on you: Are you the type of couple who would like a dance class DVD and ice cream sundae kit? I know that not everyone is down with a tango in the living room.
But I think there's something cool about getting sushi-making supplies and pretty ceramic bowls since cooking together can be kind of hot. Then, there's a craft-themed box with paint brushes and other art supplies.
Again it depends on whether these are your kinds of romantic activities, but I do kind of love the idea of a hands-on, screens-off date night.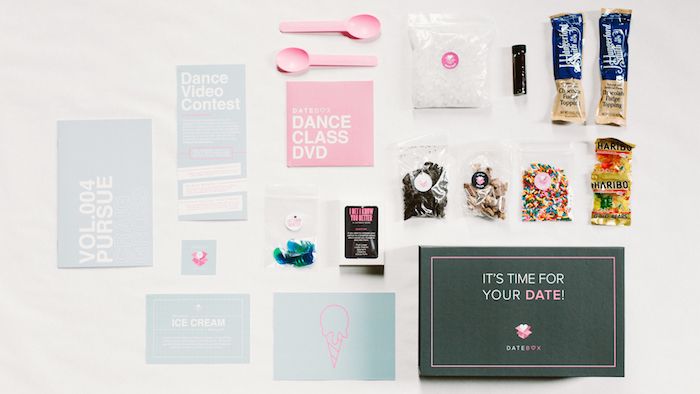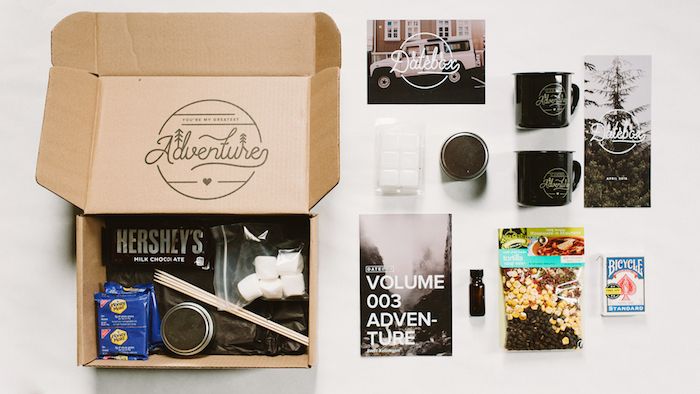 Related: 12 romantic Valentine's gifts for him under $50
If you're a little more into outdoor adventures, check out the Adventure Datebox, which might be more your speed. It comes with two tin mugs, a deck of cards, s'mores ingredients. (Though you might not be camping in February where you are.)
There are also supplies should you be willing to make your own candles to roast the marshmallows, which is a sweet idea, but again — well, surely there are a few crafty couples out there.
The price isn't bad: About $35 for single boxes, or as low as $27.96 if you go in for a full six-month subscription.
Bonus: every box includes a custom Spotify playlist to fit the theme plus tips for making the most of your time together. Then again, hopefully those ideas will come naturally. Especially if those s'mores do for you what they do for me.
Sign up for a Datebox three-month or six-month subscription by 1/31/17 if you want your first box shipped by Valentine's Day.
Extra Cool: Datebox is offering our readers 50% off their first box with the promo code COOLMOM50. Or, if you just want a trial run, you can get their digital date night for free by providing your email on their site.