Teachers deserve it all, and boy would we love to give the most wonderful teacher appreciation gifts to all of them. But when you multiply your number of kids by the many teachers your kids have — classroom teachers, teaching aides, music and art teachers, coaches, tutors — well, you've learned enough math to tally it up.
According to teachers we've spoken to over the years, gift cards tend to be one of the most popular teacher appreciation gifts. But we know that can feel impersonal, especially when you're saying "thank you" to the people who do so much for our families.
So I did some homework and found these 6 creative, easy, and inexpensive ideas for making teacher appreciation gifts (some of which include those can't-fail gift cards) even more special.
At top: free printable teacher appreciation tea tag | The Silly Pearl
CMP is an rstyle affiliate
Related: 11 tasty teacher appreciation food gift ideas that won't break the bank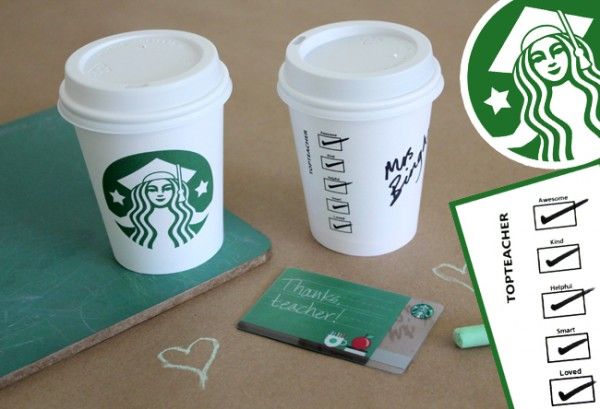 1. Personalize a Starbucks gift card.
Starbucks gift cards are universally a yes from teachers we speak to — there's one on every corner, and we don't know who could use a grande Americano more than get-up-at-the-crack-of-dawn more than teachers. But pairing one of those with one of our favorite teacher gift ideas thanks to Alpha Mom's clever free teacher appreciation printable adds such a neat personal touch, upsizing the whole thing to venti.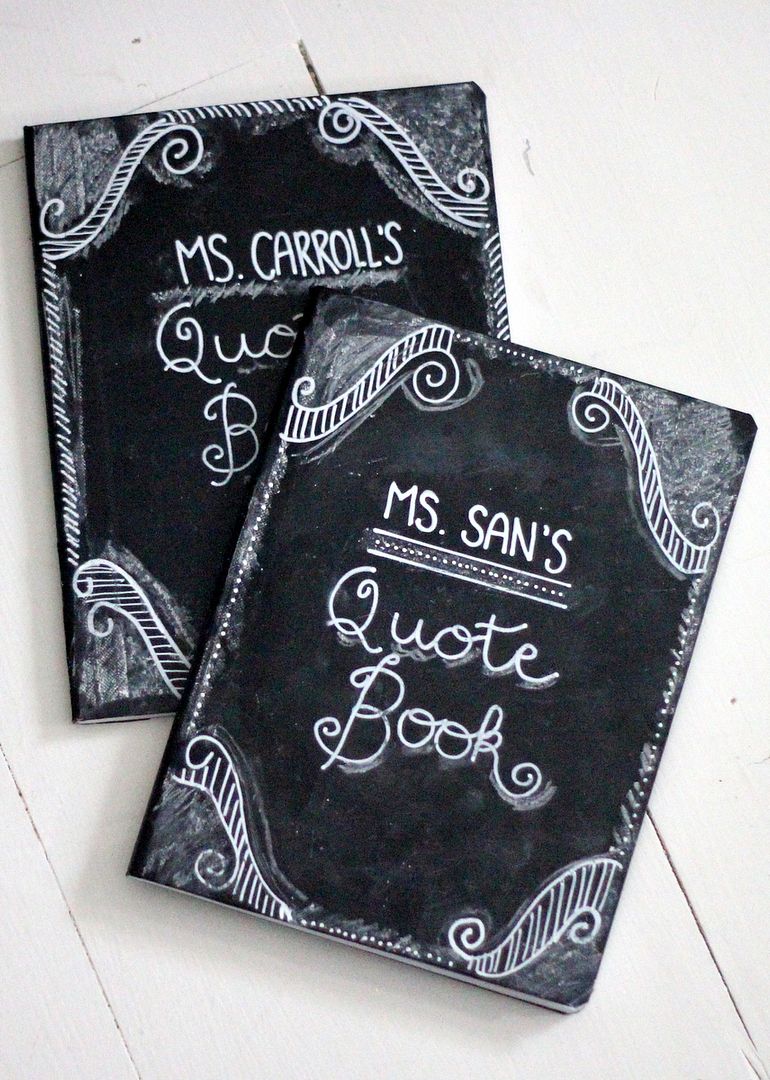 2. Tuck a bookstore gift card into a custom journal.
We know for a fact that teachers love getting books as gifts — because, well, they're teachers. (And also because they told us they love getting books as gifts.) So a gift card to a local bookstore is an A+ choice.
To kick it up a notch, we really love the way Kojodesigns chose to deliver a gift card, accompanying  a DIY chalkboard covered journal. Click over for a smart supplies list and her DIY tutorial, then let your kids have free reign over the cover design.
Related: Teacher gift ideas from the people who know what teachers want the most: Teachers.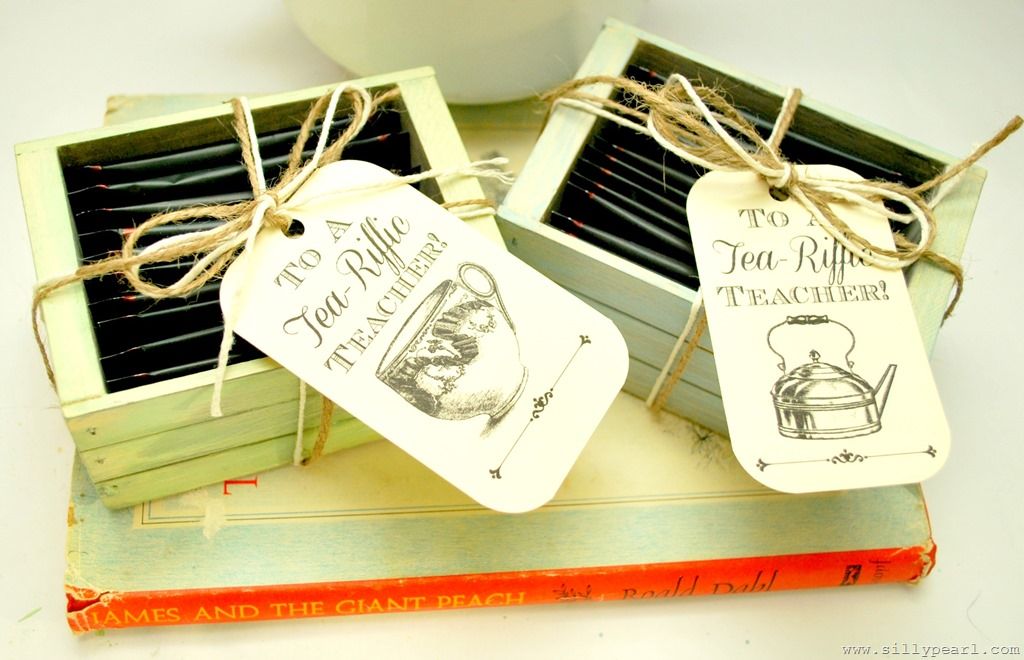 3. Dress up tea with a special teacher appreciation gift tag.
Some teachers are more into tea than coffee, which is why we love the idea of a teacher appreciation gift like this hand-blended loose leaf tea and sugar cube set by Trio Artisan Designs.
And since we're big fans of printables that make gifts more personal, try topping off the gift with The Silly Pearl's clever free printable teacher appreciation tea tag (also shown at top). Be sure to check out Steph's instructions on DIYing cute gift boxes too!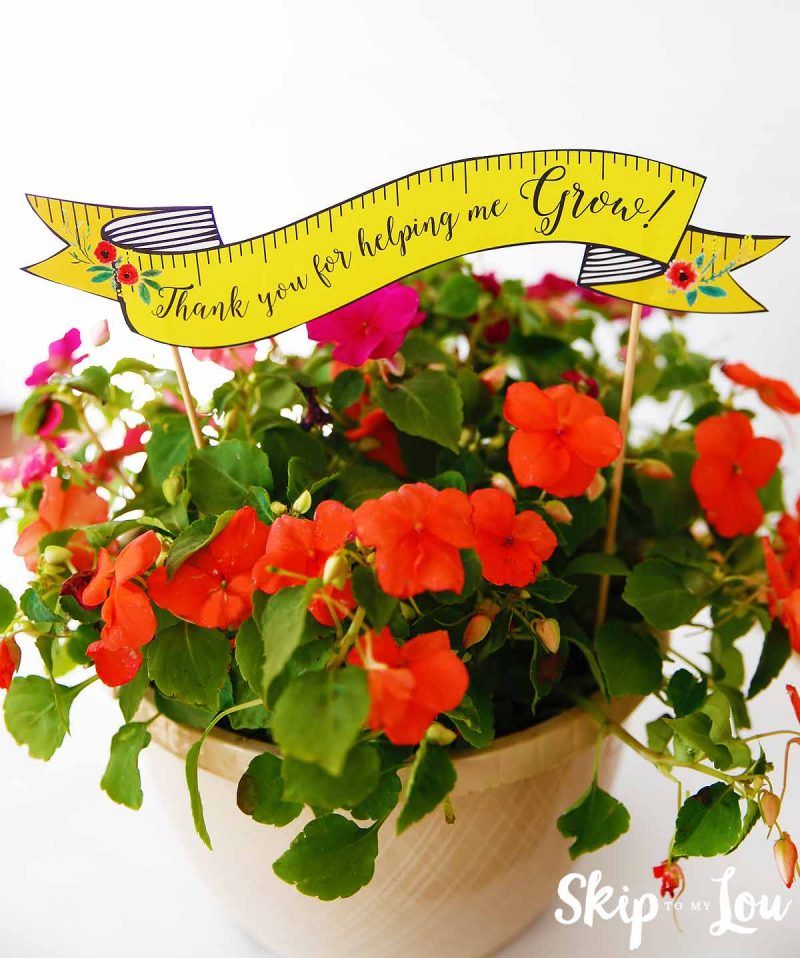 4. Add a clever gift tag to your teacher appreciation gift.
This teacher appreciation gift idea and free printable by Skip to My Lou is refreshing in so many ways. Pretty plants naturally perk up anyone's mood, and Cindy nailed it with this adorable, meaningful gift tag that she designed.
Love how this idea work with bigger potted plants, a small bouquet of blooms, or even a packet of seeds, but Cindy has tons of other smart ideas using clever printable gift tags on her site, so be sure to click over and find one that fits your favorite teachers best.
Related: 23 creative, practical gifts for teachers, no crafting required!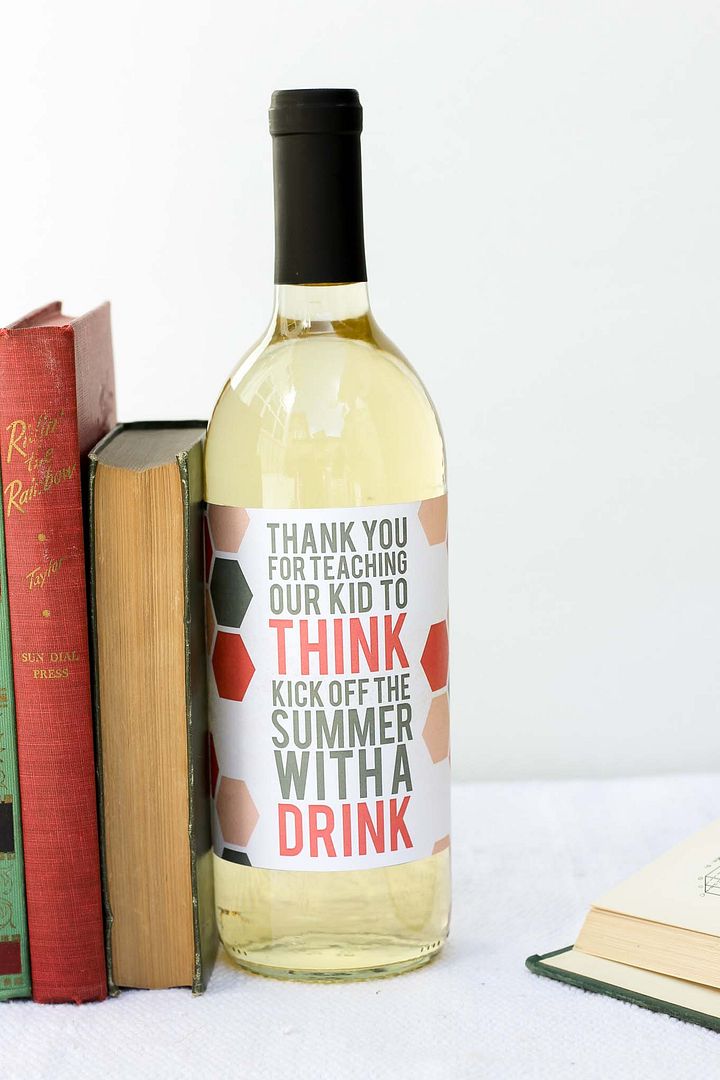 5. Customize a wine label and toast to a good year.
There's a trope that teachers could use a nice adult beverage more than the rest of us, and there might be something to that — hey, we've never had a wine gift go awry, have you?
Provided the teacher you're gifting to is over 21 (and not, say, the high school tutor quizzing your kid on multiplication tables) and that the school allows it, think wine! Then make it more personal with this printable teacher appreciation wine label by the Make and Do Crew which lets you customize a bottle of wine in a fun way.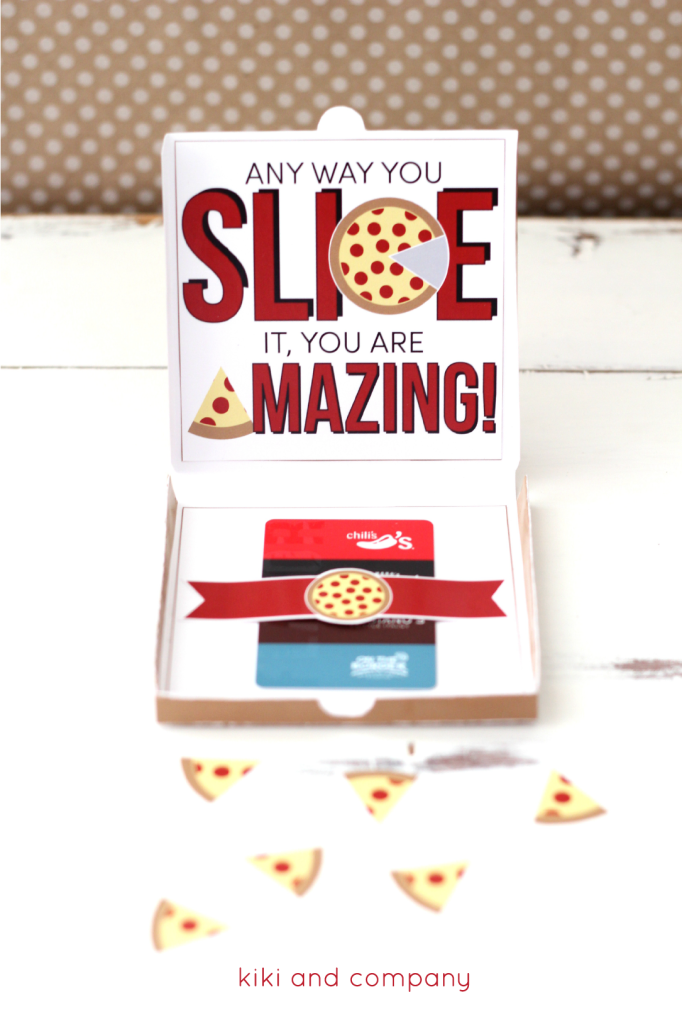 6. Make your teacher appreciation gift card a true special delivery.
We love the idea of giving teachers a gift card to a local restaurant or a fancy pizzeria so they don't have to think about bringing in lunch for a day or two. And Kiki and Company's free printable teacher appreciation gift card pizza box is so ZOMG-amazing, it's practically a gift unto itself.
Lucky for us busy parents, the designer (a parent of five herself!) has done all the hard work for us. Just click, print, and follow her easy instructions for making your teacher appreciation gift a true special delivery.