Trending right now. As in this second.
You are listening to our podcast, right?
Parenting isn't something that's happening to us. It's something that's happening for us. But we know first hand how difficult it can be to remember that. It's easy to get stressed and overwhelmed, which is why we need someone like Casey O'Roarty of Joyful Courage in...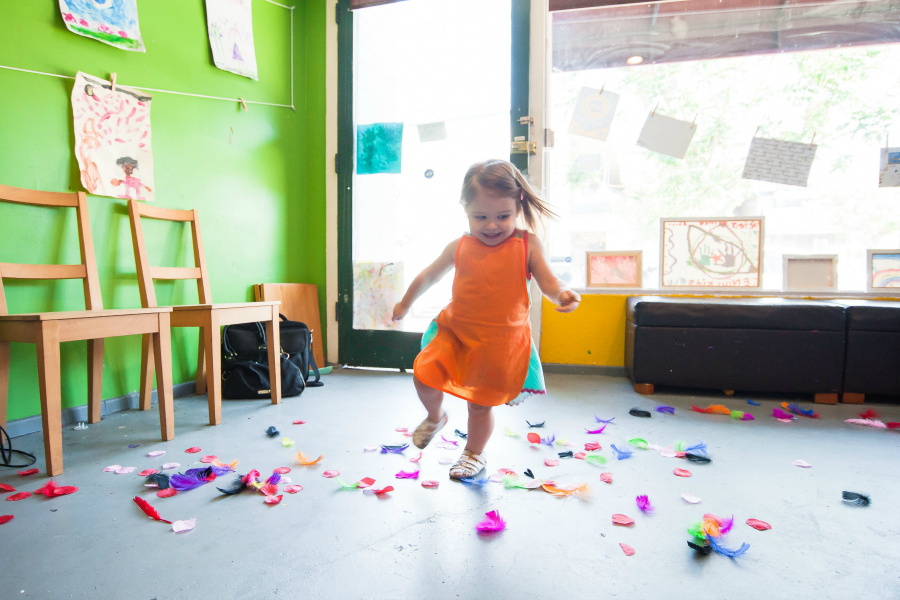 The countdown to summer has begun, and if your schedules are anything like ours, things get a whole lot crazier this last month (or couple of weeks, depending on where you live). On this episode of Spawned Parenting Podcast, we're sharing our tried and true tips for...
This week's Jacky Lamenzo is a health coach with a focus on picky eating, to help make mealtime less stressful. We like that while we've gotten some great picky eater tips in the past, Jacky has a more kid-centered approach, focusing on how kids feel, and why some of...
So much coolness. Where to start…
As you may know, one of our top tips for affordable family travel, especially on an extended trip, is to rent an apartment or home instead of forking out big bucks for a hotel -- let alone renting two hotel rooms, if you've got a bigger family. Linda even shared that...
For years, we have wanted to host some kind of parenting book club for our readers -- an opportunity for us to chat about some of the hot topics and best titles out there that interest parents today, without too much pressure or time. (We get it! We're overextended...
I often feel the resident New York City local mom whose inbox and DMs are filled with requests for "what Broadway show should I take my kids to?" And I don't mind a bit.  With two kids obsessed with musical theater, all of us lucky enough to live a few a few short...
I recently described my 10 tips for a Disney vacation with a special needs child, to help you ensure that the trip is as magical for all of you. But I wanted to give more details about the totally free Disability Access Service (DAS) card for those of you looking into...
Disney World is supposed to be the happiest place on earth, but as I was preparing for our family's recent trip, I admit I was dreading parts of it. It would be the first trip for our youngest daughter, who has cognitive special needs, and I had no idea how we were...
Hi, I'm the mom who's always racing to find swimsuits for my kids in oh...mid-June when they're all sold-out. Don't be like me. Especially because one of our favorite mom-run kids' labels, Primary, is now offering their colorful, durable, mix-and-match kids' swimsuits...
Spring is here, which if you're like us, means spring cleaning. But in the 21st century, that also means dealing with digital clutter. Think those photos on your phone, or those files on your computer. And we won't even talk about our email inboxes. But that's all...
Sometimes our favorite picks come from readers like you. Sometimes they come from friends. Sometimes they even come from our own kids, which is the case with The Phluid Project and I am kicking myself for not having shared it sooner. But now that they've hit their...
While we feel sometimes like every good t-shirt slogan in the world has been done...nope! And here's a new one too good not to share, especially in time for Mother's Day. Inspired by the popularity of a post on her Instagram feed that responded to all the "mommy needs...
We have always been of the mindset that while we do love the splurges, that affordable Mother's Day gifts can still be really special -- and special Mother's Day gifts can still be affordable. With that, I've tracked down more than 2 dozen wonderfully thoughtful,...
I first discovered TKEES 8 years ago, and in that time, I've owned more pairs of them than any other brand of shoe. Ever. I love how much more stylish they are than fat rubber flip-flops, plus they're comfy, go with absolutely everything, and actually last several...
Right now, more than ever, I just love the idea of a great self-care gifts for a mom or grandma in your life this Mother's Day. If we haven't said it enough, moms remain overworked, under-appreciated, overextended and generally in need of care. And if they won't put...
I've been spending so much time seeking out the best personalized gifts for grandmothers this Mother's Day, to make it clear just how much we love them. God knows I couldn't do this parenting thing without my kids' Mimi, Grama, and Nana in their lives. They deserve...
Alright, geek parents. We have big news. Our favorite baby moc brand has teamed up with our favorite interstellar film franchise to create the most adorable baby shoes this side of Tatooine. Brace yourselves, because the Star Wars x Freshly Picked collaboration is...
Mothers are changing the world! Not just for other mothers -- but for everyone. We think you'll be just fascinated by the wisdom of today's guest, Sara Berliner, whose organization Vote Like a Mother literally started with a sign. We instantly fell in love with Sara's...
It's 4 AM and I'm awake. For whatever reason, I'm up and so is my mind. I toss back and forth for at least an hour before exhaustion takes over and I finally fall back asleep. Well, only until a small child wakes me up again and starts singing about waffles. Sound...
For more than a decade now, so many of our writers have searched the web to compile the most creative Easter egg decorating ideas, from simple to wow, from traditional to modern, from designs for toddlers to designs for teens -- and everything in between. And so, all...
Today, Clarks Kids announced the launch of their new National Geographic collaboration. I'm so taken with this collection of gorgeous, eco-friendly sneakers, inspired by so many of the planet's incredible species, all just in time for Earth Day this Monday. I imagine...
Happy first night of Passover, to our observant friends! And to the rest of you -- well, here's hoping you score a seder invite, because this is easily my favorite Jewish holiday. While Hanukkah gets most of the attention, Passover is a beautiful time to lie back, eat...
There have been many brilliant Sesame Street parody videos over the years, many of which we've featured here on Cool Mom Picks, but this new one starring Elmo and the Lannister siblings from Game of Thrones might just take the cake. Or should we say, crown? Related:...
It's hard out there for an independent publisher. But here we are, like we have been for the past 13 (whoa!) years, putting out out stories, offering tips, and uncovering cool finds that we really hope our readers enjoy -- all while making sure it remains free for...