Trending right now. As in, this second.
You are listening to our podcast, right?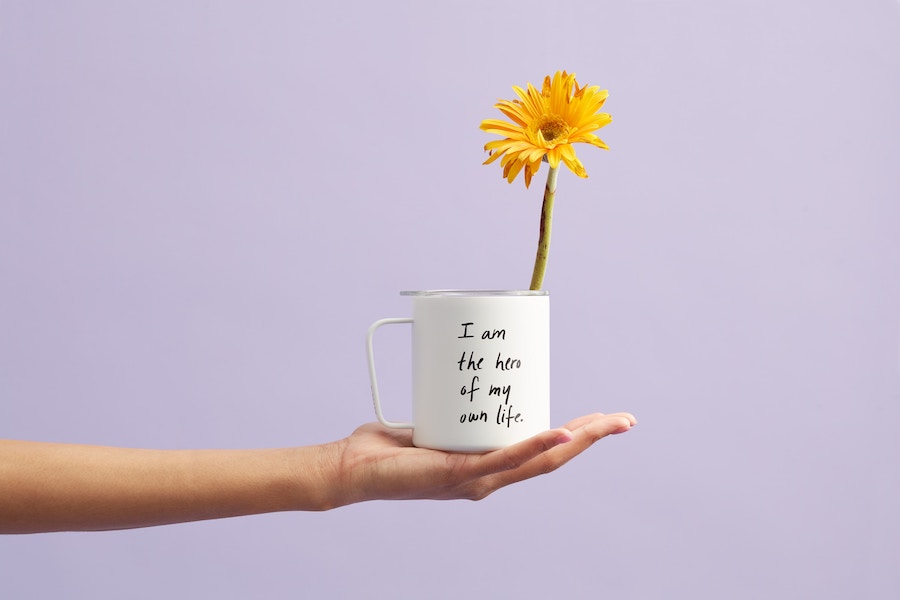 While we know that positive thinking doesn't cure every problem in life, we do know that positive thinking has proven, science-based effects that impact your life for the better. It helps with lowering stress, keeping you healthier, and providing better coping skills...
Like you, we've got lots of questions when it comes to parenting teens, which is why it was such a pleasure chatting with Dr. Ken Ginsburg, someone who knows an awful lot about parenting them. Along with being a parent himself, Dr. Ginsburg has years of experience...
With eight kids between us, Liz and I have come to learn tips, systems, and organizational advice over the years that's help make life a little easier for us. So on this episode of our Spawned Parenting Podcast, we're sharing them with the hopes that they'll simplify...
So much coolness. Where to start…
Considering we're pretty passionate about activism and binge watching, it's probably no surprise that we're a big fan of Alysia Reiner, known best for her role as Natalie "Fig" Figueroa in Orange is the New Black, a show that might have been the first use-case for the...
Every year, the USPS gets tons of letters to Santa from children from all over the country, many of whom come from low-income families where the holidays present quite a hardship. Well, this year, the USPS is helping to make these kids' wishes come true with their...
I am so excited about the concept behind Rowan, an ear-piercing service and monthly earring club subscription for kids. Because it's not just really fun, but truly useful. I'm a huge fan of subscription boxes in general to help build my kids' wardrobes,  from clothing...
With eight kids between us, Liz and I have come to learn tips, systems, and organizational advice over the years that's help make life a little easier for us. So on this episode of our Spawned Parenting Podcast, we're sharing them with the hopes that they'll simplify...
If you're looking to score some deals right now without dealing with the Black Friday madness, our partner Zulily.Is a great option. You'll find thousands of products up to 70% off including an entire home & garden category. If you're freshening up your home for...
Every year, we keep an eye on hot holiday toy trends, and no surprise here, STEM toys are still a big ticket item for the 2019 holiday season. When we look for STEM toys, we particularly appreciate ones that teach kids STEM concepts by encouraging creative,...
When our own Lisa told me about a massive sale on "my favorite handbags" from Hammitt Los Angeles, I clicked over immediately. Lisa has great taste, first off. And, well, I love bags. If you're in the market, don't wait until Black Friday! Check out their Farewell...
Who's got Frozen fever? We've only been hearing about Frozen 2, oh, since last year sometime. And I know that's not just my own kids.  With a November 22 launch date -- and who knows whether you can even get tickets for opening weekend at this point -- I get that you...
No matter how many kids you have in your house, it somehow always means lots of laundry, and over the years, we've figured tried lots of laundry tips to help make the process a whole lot easier. Of course, it doesn't matter what size your family is, you still need...
When we started Cool Mom Tech almost 10 years ago, there wasn't a lot of language around digital parenting. But considering we tend to be the non-alarmist type of parents, we approached parenting our own digital-native kids like other difficult parenting topics: with...
As the holidays get closer and our annual search for off-the-beaten path gifs for kids gets more intense, I'm so delighted to recommend a subscription to Illustoria. A magazine "for creative kids and their grownups," it makes an amazing gift for kids and tweens who...
I actually moaned when I saw an ad on TV this weekend that said something like, our veterans fought hard for our country, and now we're fighting hard to bring you these great deals at our annual Veteran's Day sale... I mean, are you kidding me? I love sales as much as...
If you're looking to get a head start on holiday shopping -- especially toys for all those kids on your list -- you can score some truly fantastic deals right now thanks to our partner Zulily. And I can help! This parent-fave online retailer launches 100+ sales daily,...
If you feel like the holiday season came sooner this year -- along with the holiday ads, the holiday sales, the Mariah Carey videos, and the holiday pressure, it's not in your head. There are lots of reasons we're feeling it more this year, and social media isn't...
We write a lot about the importance of raising good digital citizens. The way we see it, the internet isn't going away, and the older your kids get, the harder it is to start teaching them good behavior. So we start young, so that as kids get older, they'll know how...
This is a sponsored message from Panasonic HomeHawk If you don't yet have a smart home monitoring system, it can seem overwhelming to get started. Systems can be expensive, and complicated, with professional home-wiring to schedule, and installation to figure out....
I love that increasingly, so many of us are trying to be more mindful with our product purchases, opting for eco-friendly reusable products instead of wasteful single-use alternatives. It doesn't just make good earth sense, it makes good budget sense. Besides, some of...
This is a sponsored message on behalf of Macmillan Children's Publishing Group Kindness comes in all shapes and sizes, which is exactly the lesson kids will learn reading the newest book from New York Times-bestselling author Deborah Underwood. Finding Kindness...
I've seen so many clever Halloween costumes this year, it's hard to keep up! There are always the year's super popular costumes -- the astronauts, the princesses, the superheroes and a lot of VSCO girls. (Including me, ha. Hey, it was what I could throw together 5...
If it's not clear by now, we loooove Halloween around here! And if you need some ideas for party activities on Halloween night, or fun printables and craft ideas to keep the kids out of the candy stash for a few more days, take a look at these terrific ideas we've...
This post was written in partnership with Summer Discovery This past summer, my 12-year old son mentioned to me that he was finally ready for sleepaway camp, but knowing him, I wasn't sure the traditional sleep-in-a-cabin type experience was right for him. He's an...