Trending right now. As in this second.
You are listening to our podcast, right?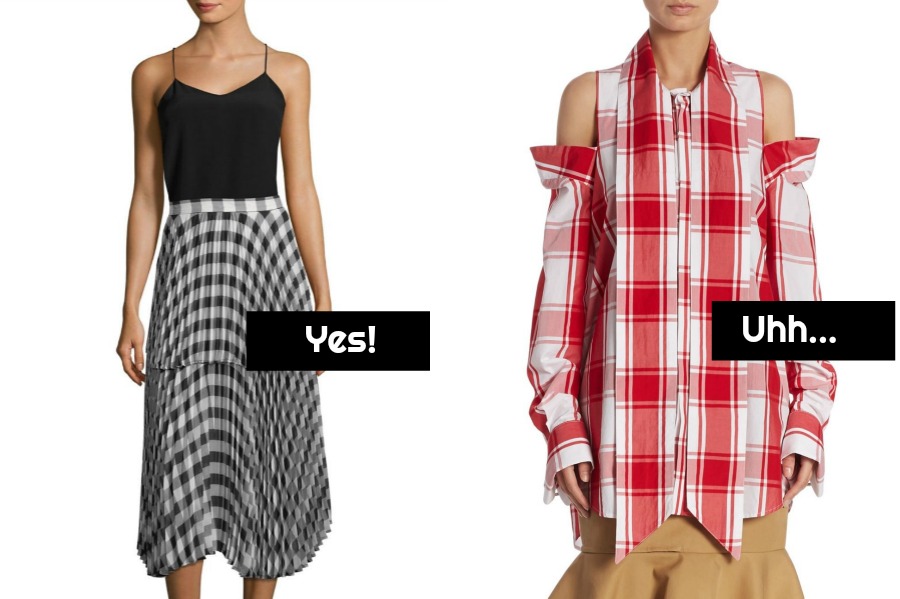 We're lightening up the mood this week on the Spawned podcast, as we take a look at this year's hottest spring/summer fashion trends and...well, we laugh. And gasp. And covet -- just a bit. Take a listen this very fun episode of Spawned, and get our takes on some of...
With the strong, courageous teens of Parkland Florida's Majory Stoneman Douglas High inspiring so many of us over the past two weeks (jeez, has it only been two weeks?) Kristen and I been thinking so much about kids and activism. In part, because we're already seeing...
If there's anything that parents can never seem to agree on, it's screen time, so we decided to figure out why this topic is so polarizing on this week's episode of Spawned with Kristen and Liz. And, who better to give us some firm, research-based answers than Anya...
So much coolness. Where to start…
This is a sponsored message from Spin Master Hatchimals CollEGGtibles With Easter almost here, parents are looking for ways to make the holiday more special for kids. One creative idea: Put a twist on your traditional Easter egg hunt by hiding an assortment of...
The kids in my life aren't into the whole piggy bank aesthetic anymore. Like, at all. But I think they'd love one of these cool, modern coin bank alternatives to the original to help them save their pennies, dimes, and coveted quarters. It's a great way to get even...
Today at 10AM, for 17 minutes, tens of thousands of schoolkids across the country will participate in the National School Walkout, a peaceful protest to honor the 17 lives lost in Parkland, Florida on February 14. A lot of parents are asking whether a child can get in...
We discovered Re-marks at Toy Fair 2018, a company offering great USA-made jigsaw puzzles, coloring books, and bookmark, all with eco-friendly materials. But it was their Harry Potter book collection of  Quotemarks that had us under their spell. Related: 13 great...
We're lightening up the mood this week on the Spawned podcast, as we take a look at this year's hottest spring/summer fashion trends and...well, we laugh. And gasp. And covet -- just a bit. Take a listen this very fun episode of Spawned, and get our takes on some of...
Snow days can be hard enough on parents, but if that snow day, storm, or other weather event also brings a power outage, like so many of us have experienced this past year? It's an even trickier situation. So in an effort to keep my home running as smoothly as...
I desperately need handwriting help for kids in my home, and so I've been working so hard to find resources, printables, and other tricks to help make handwriting practice more fun (hopefully? maybe?) for them. My requirements: They have to get them excited to improve...
This is a sponsored message from Duracell It's that time of year when Daylight Saving comes to an end and we all spring forward. And while you're taking the time to change the clocks around your home, here's one more thing you can do that could help save your family's...
Are your kids as obsessed with Madeline L'Engle and Meg and Charles Wallace and tesseracts (and Oprah!) as ours are right now? If so, you may want to pre-order A Wrinkle in Time: A Daring Adventure game. Liz spotted USAopoly's beautiful new board game at Toy Fair 2018...
We have shared so much over the years about financial tips for kids, whether it's getting them a bank account when they're born, or talking to them about savings and charity. But this past week, I had the joy of attending a FutureSmart event for tweens and young teens...
Barbie has been busy lately. She's gotten a new variety of body shapes (with dad-bod and man-bun Ken by her side), she's taken on our heroines from A Wrinkle in Time and Wonder Woman, she's figured out that yes, women can code.  Today, however, in honor of...
When I discovered the Chalk of the Town t-shirts at Toy Fair 2018, I was so excited! The basics: chalkboard shapes like talk bubbles or hearts on a tee, that kids can write on with chalk markers, wash...then start all over again. Right away, I exclaimed that my kids...
Am I the only mom who's constantly running out of sandwich bags and plastic wrap? Probably not. By packing lunches and storing leftovers for 6 people in my family, I cannot keep them on hand. So when Liz suggested I purchase a set of Etee reusable food wraps after...
For years, I have raved about TKEES sandals, and for good reason. More fashionable than rubber flip flops but just as comfy, they've become my summer shoe staple. And they hold up so well, even while taking a pounding on NYC streets, that I can justify owning a whole...
Fellow word nerds, gather round, as we take a moment for one of our top pastimes, checking out the new words added to the Merriam-Webster dictionary this month. (Other favorite pastimes, by the way, include doing the Sunday Times Crossword, and practicing yoga...
I thought sidewalk chalk was one of those classic children's toys that's kind of beyond reinvention. Au contraire, says Tweemade, the sidewalk chalk company that's busting the mold with unicorn, donut, letters and numbers, and sushi-shaped chalk. Yep, put away your...
Disney has just released a lovely series of free A Wrinkle In Time coloring pages, perfect for those kids who are counting the days until A Wrinkle In Time hits theaters -- or counting the days until they can see it a second or third time, as the case may be soon....
As a new mom, I rejected backpack style diaper bags for more fashionable (and, occasionally less comfortable and user-friendly) options. Yes, I did think the heavy leather tote with no shoulder strap was a good idea...for a minute. But, while I traveled from Asia to...
As someone who is raising my kids on LEGO sets, but also a lot of talk about disposable plastic toys, I am so happy to see the news that LEGO is introducing sustainable, plant-based pieces starting this year, as part of their commitment to incorporate sustainable...
As much as we love kids' clothing with cutie-pie prints and patterns (seriously, rainbows and unicorns — love), we're blown away when prints and patterns get a little deeper. Glorious case in point: the Artists in History print in Kira Kids' new spring collection. The...
We have talked so much recently about raising activist kids and what we can do to help them and encourage them to get involved with whatever cause inspires them. And one of the first place we turn, are books. In this case, wonderful children's books about activism....