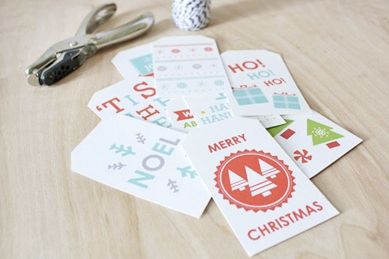 You could cover my house with all the leftover wrapping paper I have accumulated throughout the years. But, for some reason, my gift tags have a way of disappearing right when I need them most. Fortunately, I've uncovered a ton of cool printable gift tags that you can print right from home. -
Christina
How About Orange
has rounded up a whole bunch of free printable tags that range from whimsical to sophisticated. My favorites are
Sass & Peril's
clean, modern tags (shown above) which also include a Happy Hanukkah tag.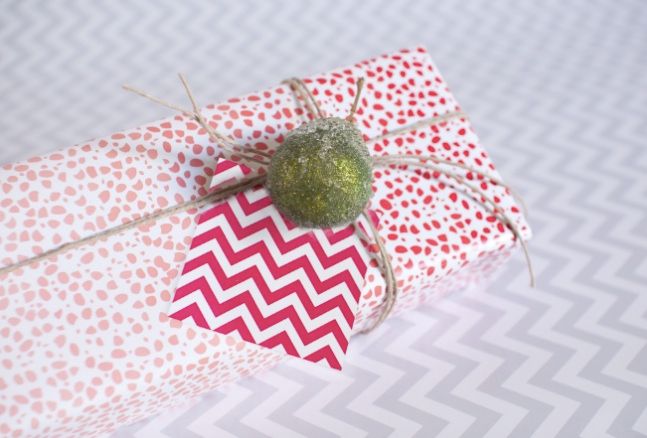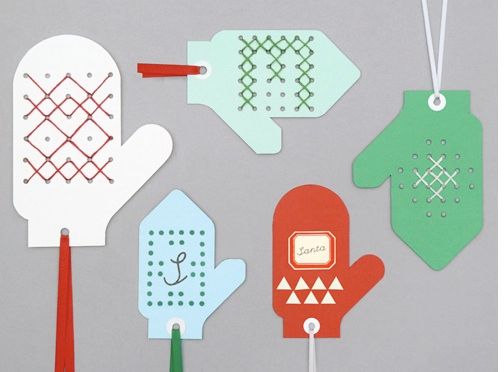 The
DIY Mitten tutorial at Design Sponge
can be as simple as tracing mitten shapes with their template, or it can be a full-on craft project complete with stickers and cross-stitching. I can't be the only one who sees this and thinks,
oooo, something to keep the kids busy while I wrap gifts!
Pretty patterns and colors that don't scream "holiday!" make
Creature Comforts' printable tags
ones you could hang on to for any gift-giving occasion throughout the year. I like the different shapes, and with five patterns in six colors each, there are so many options to mix and match.
Santa's special gifts require their own special tags once kids are old enough to notice that sort of thing. I love
Skip to My Lou's traditional holiday tags
which are inspired by Santa's own hooved helpers. Tags are free to anyone who "likes" them on their Facebook page.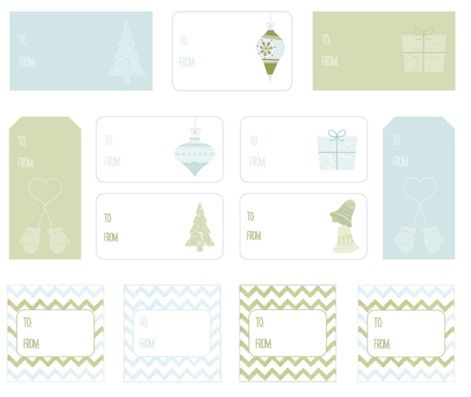 If you eschew blinky colored lights in favor of a quieter holiday palette, you'll love the subtle colors and pretty illustrations on the tags from
Thank You Cards
. You'll also find a collection of book marks, recipe cards and, yes, thank you cards that coordinate and are all free for the download.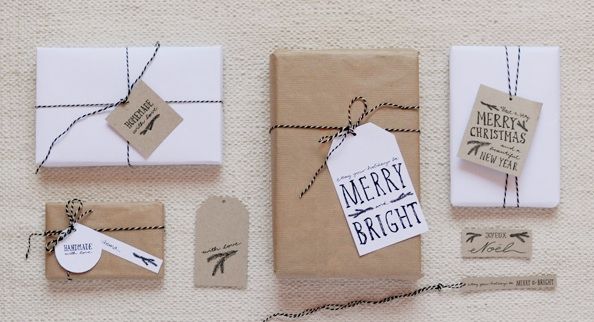 I adore the two sets of gift tags offered up by Helsinki's
Hey Look
, especially this
hand-drawn version
which doesn't even require color ink in the printer. Print onto kraft paper, color card stock, or even plain white paper. My favorite tags say "homemade with love" and "handmade with love", and I'd like one of each to be atop something special under my tree.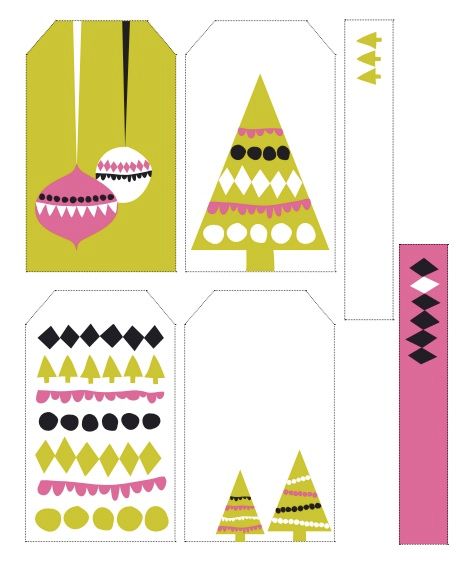 It's a mod, mod Christmas with the second,
more colorful set from Hey Look
. This set comes in two shades though I'm partial to the unusual pairing of pink and green which would really pop against plain wrapping paper. (via
lil magoolie
).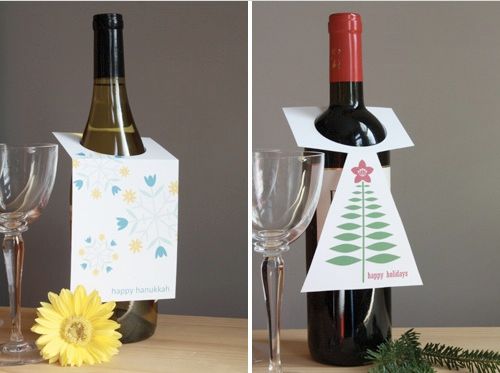 With all the parties to attend, it's so easy to grab a bottle of wine as a hostess gift, though a hastily applied bow usually fails to look anything but last minute. Instead, I prefer
Alpha Mom's clever wine-bottle gift tags
which are also available to print as regular gift tags too. Cheers!