If you're short on space, before you spring for any new holiday decorations this year, check out Milani's bright and bouncy beechwood-and-steel small modern Christmas tree on a Spring which does a great job of combining contemporary and fun. It's small, but doesn't look kie a Charlie Brown tree. And hey, it won't shed needles all over your floor.
At 12-inches high, this tree doesn't need a lot of space to liven up a room and, though I love it as is, it can be customized with your own small ornaments and decorations. Grab it in green, red, blue, or multicolored, or set up an entire mod forest with one of each. I think the kids would adore it.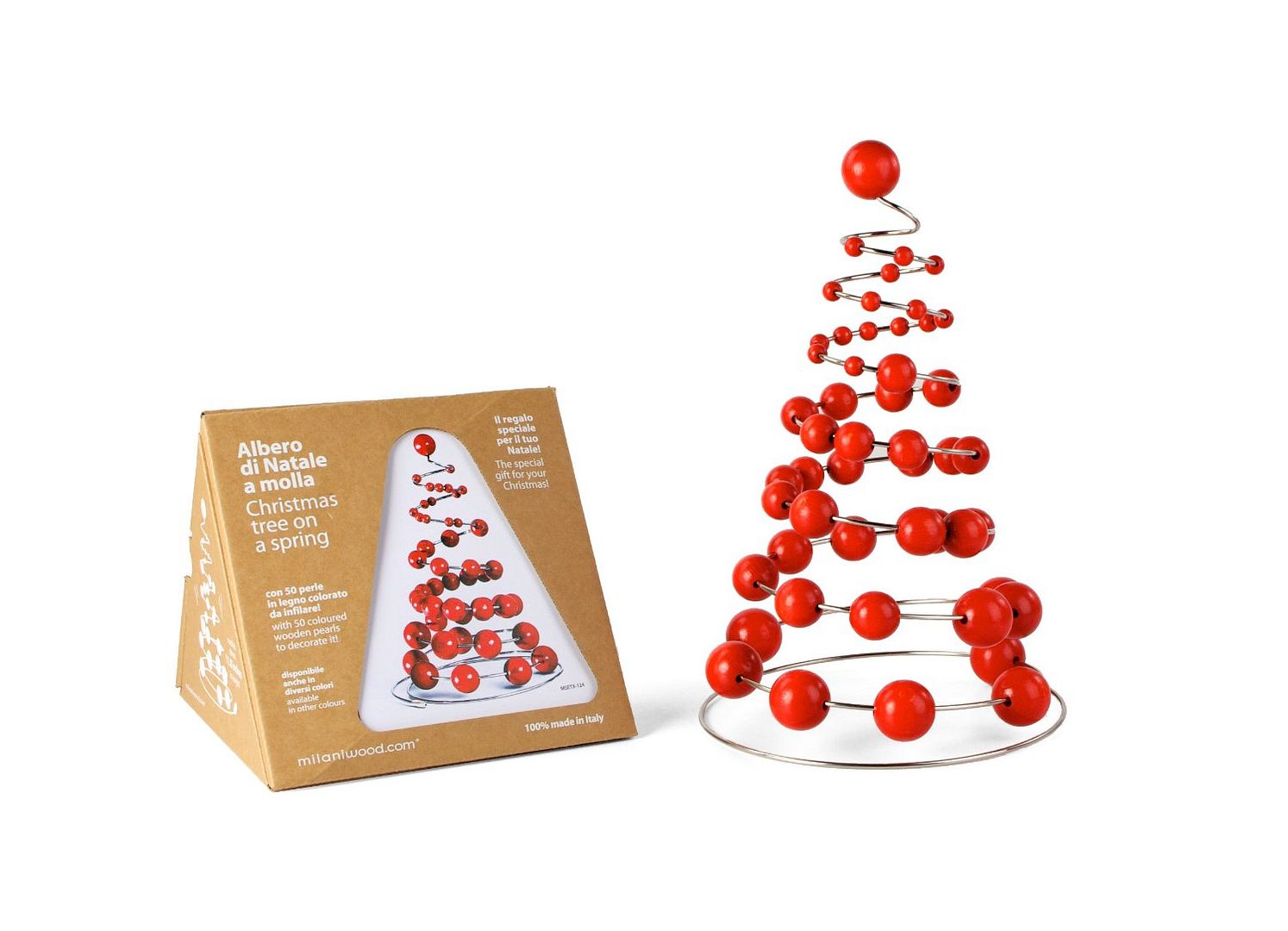 Keep in mind though, that just like the big tree we set up in our living room, this small modern Christmas tree has lots of tiny pieces and is not a toy, so it may be better off on a shelf high enough that little hands can't reach. Although if the kids tip it over, at least you won't be breaking your heirloom glass ornaments that your grandmother gave you, either.
Find Milani's Christmas tree on a Spring at Amazon, and visit our archives for more Christmas ornaments and decorations. Cool Mom Picks is an rstyle affiliate