Seeing the kids make a beeline for their stockings is a favorite moment on Christmas morning. But, even though this is their first taste of Santa for the day, "he" can't afford to spend a small fortune on their stockings. So I thought I'd turn Santa onto some of my favorite sites to help you fill a stocking without needing to mortgage the sleigh. -Christina

Stubby Pencil Studio is my go-to site for creative, eco-friendly gifts for creative kids, and I love their time-saving gifts under $10 section. Grab a tin of Hopscotch Chalk in a cool retro tin, some colorful recycled Star Crayons and a set of five hand-knit, fair-trade Peruvian finger puppets, and your kids will have something to keep them occupied while you try to assemble their other toys.
Stuffing a stocking for a baby or toddler? Go to Oompa's Under $10 Section which has loads of sweet stocking stuffers for the littlest ones in your family. There is the VW-esque Bajo Beetle car in loads of colors, Chelona's colorful, toddler-friendly puzzles and a lovely Haba Mini-Memo game that comes packaged in a little tin.
If you need to stuff the stocking of a tween girl, I'd head straight for Shana Logic for super-cute, affordable accessories without overexposed licensed characters all over them. My favorites include the optimistic Happy Rain Cloud Mirror, the pretty Antiqued Leaf Hairclip and the Sushi Party Notepad.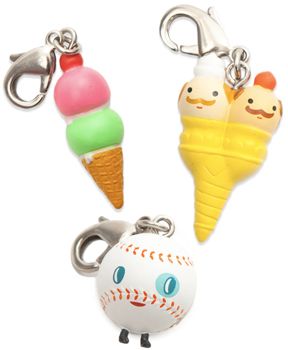 Fred Flare has loads of fun, cheeky items for cool kids (and their cool parents) and, with over a hundred choices in their $10 and Under section, I could stuff a lot of stockings here alone. I'm digging the Pac-Man bandages, Lip Sweet Cinnabalm lip balm, and the loads of inexpensive accessories like the adorable zipper pulls for my kids' hoodies. I know I'd get a lot of mileage out of the Self-Adhesive Mustaches, so maybe you'd best leave that out of my stocking.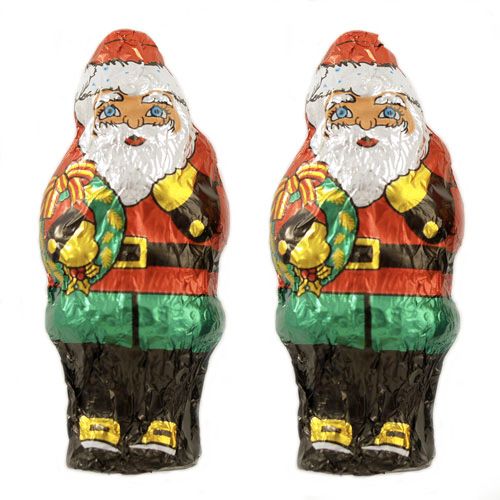 Finally, our stockings always have something sweet tucked inside, since nothing says Christmas like sugar at 8 AM. Natural Candy Store has loads of natural and organic candy choices like a pair of Organic Chocolate Santas and all-natural Christmas Jelly Beans. Plus, their allergy-free candy selection makes it easy to find treats that will keep everyone safe and happily sugared-up.

Be sure to check out all of the toys for kids under $12 in our 2009 Holiday Gift Guide too!
Top photo: My Perennial stockings