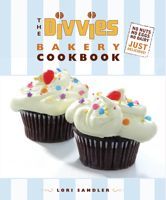 We first raved about Divvies Bakery almost four years ago, when we discovered that nut-free, dairy-free, and egg-free didn't have to mean yummy-free. There's nothing not to love about vegan, kosher, most-common-allergen-free bakery treats that actually taste the way treats ought to taste.
And now you can make the Divvies magic happen right in your own kitchen, with the release of their cookbook.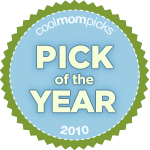 The Divvies Bakery Cookbook is your home guide to food allergy-friendly versions of sweets, from the
cupcakes kids love to more adult pies and cobblers. There's
slushie recipes too and even a dairy-free chocolate pudding.
Every recipe
already has the Divvies Bakery stamp of approval, so you know you're
making something delicious, especially for those kids who often find their desserts lacking in deliciousness. After all, kids with allergies deserve to say "yum" sometimes too. -Mir
You can get your copy of The Divvies Bakery Cookbook on their site or from our affiliate, Amazon.