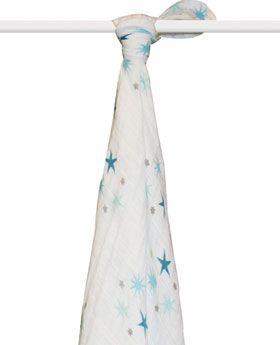 Even though I haven't had a baby around here in just under two years, I still use my aden + anais muslin swaddling blankets. But with a new little one arriving soon, I might just have to splurge and add more of their amazing swaddlers to my collection – this time from their new organic line.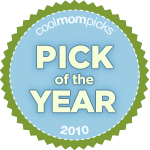 The same fantastic muslin that you (and I) have fallen in love with is
now available as an organic baby swaddler, which means the cotton is grown
free of pesticides and other chemicals. And while I still love the
brighter patterns, like the starstruck blanket (pictured), you'll also find a bunch of new, more subtle designs as well, like the enchanted or oasis.
These swaddlers are already the number one go-to baby gift for tons of moms. Now they can be the number one go-to baby gift for eco-moms too. -Kristen
View the entire organic muslin collection at Aden + Anais. And for more lovely baby essentials and gifts, don't forget our Baby Shower Gift Guide.