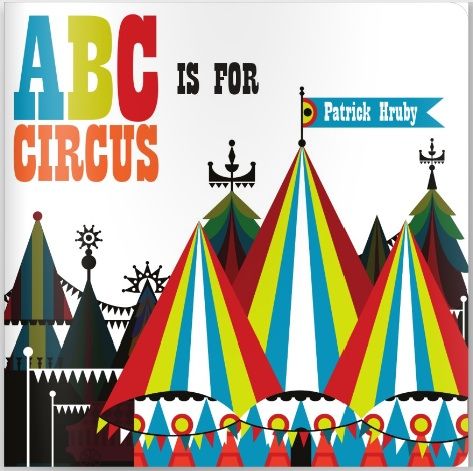 There are a gazillion ABC books out there–plenty of which we feature here. While I believe that as long as you're reading to your child ,you're already doing great, once in a while a book comes along that really stands out from the others.
[don't miss a nice giveaway after the jump]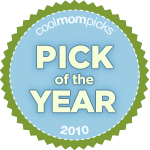 ABC is for Circus,
which was just released a few weeks ago, is one of those books: A
chunky little board book, perfect for little hands, filled with
brilliantly designed, brightly colored circus images that will make
teaching your kid the alphabet a little bit more interesting. I mean
seriously, how many times have you seen "A" is for apple? Here "A" is
for acrobat and "J" is for jugglers.
Illustrator Patrick Hruby's
geometric images are kind of mesmerizing and you can have a lot of fun
letting your daughter find all the triangles on the elephant page or
teach her the names of all the different colors on the fireworks page.
Assuming she can say chartreuse.–Betsy
You can buy ABC is for Circus at our affiliate Amazon.com.

EXTRA-COOL: WIN IT! we've
got a copy of the book for a lucky US reader drawn at random. Go to the
website above and tell us what word "B" is for. Email your answer to
contests@coolmompicks.com by midnight tonight with "CIRCUS" in the
subject line. Good luck!