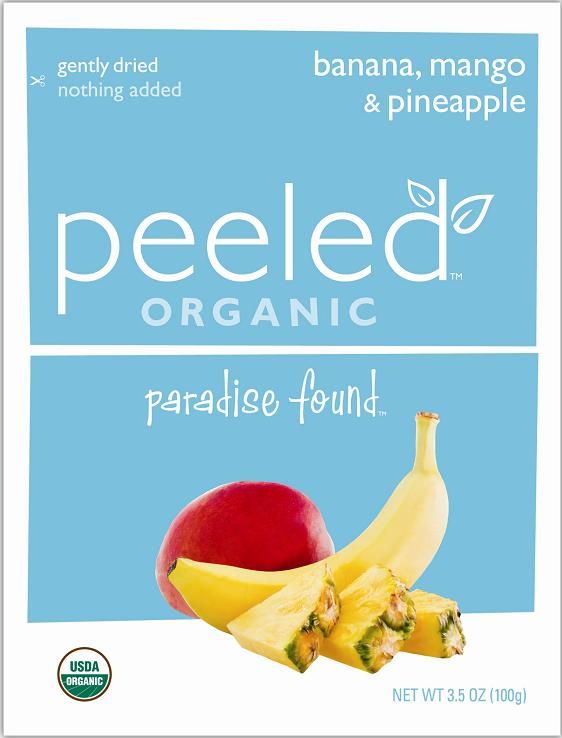 "Snack" is no longer a bad word in my house. Once upon a time in my mind, one box of baked veggie sticks used to cause a downward spiral straight to childhood obesity and school drop-outs.
Welcome to my neurotic brain.
Of course my rational brain knows that healthy snacks are a great energy booster and tantrum-avoider so I try to stock the cabinets thoughtfully.


I really like having discovered mess-free, take anywhere Peeled Snacks.
This lightly dried organic fruit has no added sugar or fat. Since
they're only lightly dried, the fruit is still soft and easy to chew and
the large pieces are ideal for kids. And the re-sealable bags are
perfect for tossing in your purse or diaper bag.
(The Paradise Found assortment might have saved me yesterday when I attempted to try on a shirt in a store with both my kids in tow. Silly me. )
When
I first tasted them, I crept into another room to finish it before the
kids saw me. It was like a healthier version of those Dove chocolate
commercials. A healthier, organic, real food version. Yum. -Elizabeth
Find out more about Peeled Snacks and purchase them on their website, or we've spotted them in places like Whole Foods and Starbucks.
[thanks amy!]