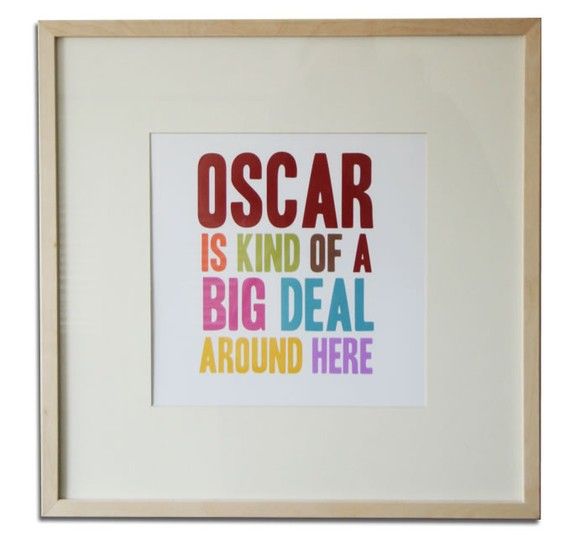 It doesn't take long for new parents to realize who's in charge once a tiny, squawking baby makes an appearance in their house. And I love the idea of making it official with Penny People's newest print.

Bright, bold colors and the option to put any name–or combo of names–that fits across the top make this Big Deal print an amazing new baby gift. So perfect for the nursery. Or the front door, for that matter.
Like all Penny People prints, these will fit into standard
frame sizes, making it so easy to give those new parents an immediately
hang-able piece of art.
But why limit it to children's names? I'm half-tempted to get
one printed with "Mama" and hang it at around six-year-old eye level. –Stephanie
Find the Big Deal print and other cool artwork for children on line at Penny People.