Welcome to our second installment of our back to school shopping guide, featuring 8 better lunchbox snacks for your kids.
If you're like us, lunch packing can be a chore. To say nothing of the trips to the super market aisle in which the kids beg for any single-serving pack made with artificial goo and stamped with a cartoon character on the bag. While we love packing fresh fruit, if you're looking for more of a treat, these 8 snacks are definitely on the healthier side.
The next best thing to fruit–gently dried fruit, nothing at all added. The mango is to die for. And the truth is, we keep some in the house just for ourselves.
(from $17 for variety packs at
Peeled Snacks
, or at stores like Whole Foods)
[don't miss 7 more of our favorite snack ideas after the jump]
Revolution Foods Yo' Drops.
We described them as a healthy version of NERDS and our kids agree. This crunchable yogurt snack is just awesome.
($3.99 for 5 packs at Ecomo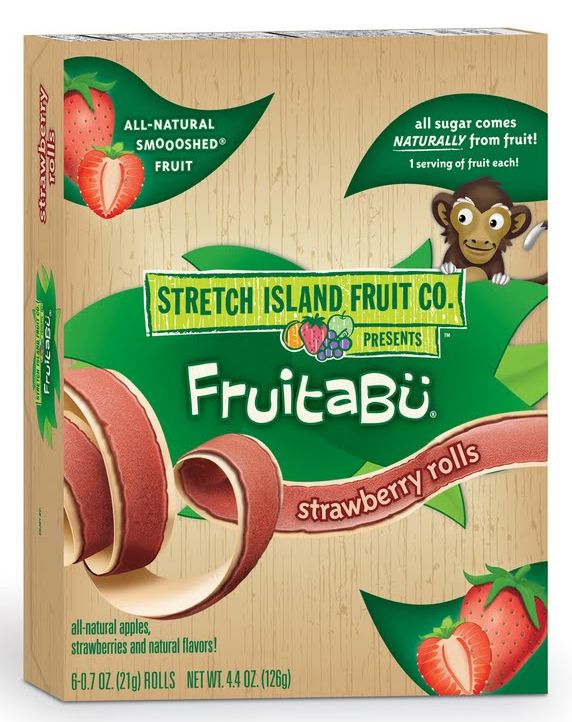 Made from real fruit, with no artificial sweeteners, these fruit twirls make our kids happy.
(6/$3.29 at Stretch Island Fruit Co.)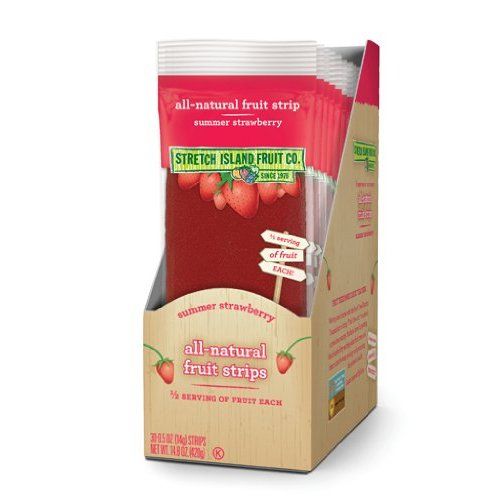 Our kids go crazy for these all natural
fruit strips, with flavors like Summer Strawberry and Mango Sunrise, and
the managable size makes them a not-too-indulgent lunchbox treat.
(8/$2.99 or 30/$13.99 at Stretch Island Fruit Co.)
Natural Gummy Bears
Yes, candy in the lunchbox is generally for special occasions.
You'll feel less guilty when they're these natural koala gummy bears,
hold the HFCS.
(12/$17.54 at our affiliate
Amazon
or stores like Stop and Shop)
Ella's Kitchen
and
GoGo Squeez
Kids love to squeeze the all-natural fruit purees right into their
mouths. Secret: you can also grab the fruit-veggie mixes and get things
like carrots and beets into their snacktime, too.
(Ella's Kitchen $1.79/pouch at
Babies R'Us
; GoGo Squeez is 12/$34.31 at our affiliate
Amazon
)
Kids Central Kitchen whole grain baking mixes
Spend a Sunday with the kids making banana bread or monkey bread together. Then they can enjoy it all week long.