This post, and the awesome giveaway, is brought to you by our amazing sponsor Tea Collection!
When Tea Collection asked us to share our favorite clothing of their fall collection with you were were like uh…is there a maximum number we can do? For years we've been avid fans of the beautiful design, sturdy construction, and timeless styling of their cotton wear for kids. In fact, our own kids live in it.
Each year, their collection is inspired by a different culture or region of the world. We loved last spring's nod to Spain, and this year's wearable "Modern Mexico" collection is no different, with its earthy basics blended with poppy stripes and patterns.
If we had a million dollars–or even just $100, here's are our favorite items for boys and girls that would make our list.
[see our picks after the jump plus a chance for 2 of you to win a Tea shopping spree!]

BOYS:
Señor azul tee
How awesome are Mexican wrestling graphics? Señor Azul is tough, he's cool, and he means business. ($30)
Daytripper Jeans
These simple, classic jeans go with everything, and really last through multiple kids. We know; we've done it. ($49)
Lucha Libre wrestling hoodie
As far as hoodies go, we are in love with the bold colors and totally fun graphics. He'll be easy to pick out of the ring, er, crowd in this bright choice that's a fun alternative to mainstream sports logos. ($49)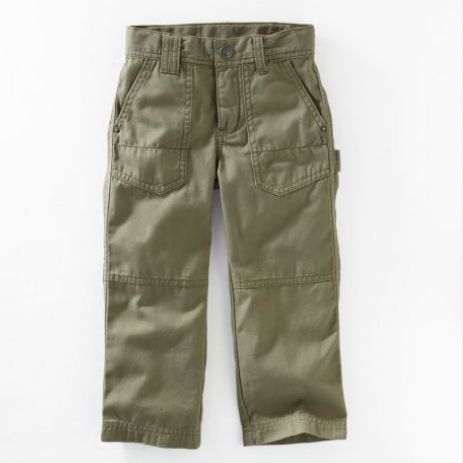 Surplus playwear pants
Lizard canvas pants are a smart wardrobe staple. Grab the khaki if you're looking for durable uniform bottoms that still have that cargo-esque feeling without getting too baggy. ($35)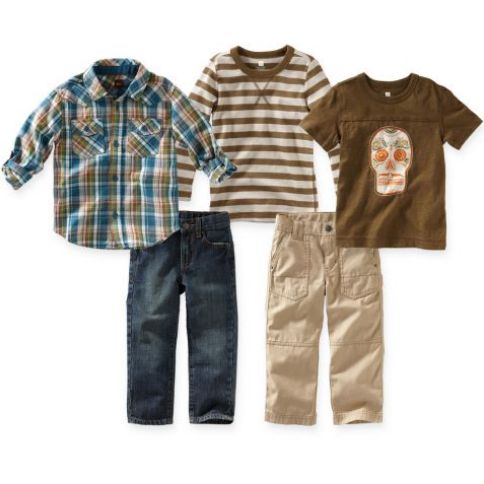 Viva zocalo 5-piece set
This complete set is a fantastic bargain, and it makes early mornings a cinch since everything matches. All he'll need to do is reach into a drawer, grab something, and come out looking cute.
(On sale for $149, includes great day of the dead tee!)

GIRLS:
Polanco chambray top combo
Paired with the skinny stretch leggings this is an outfit that can go from classroom to playground and back again. We've always loved tunic tops like this because kids can often wear them for two or three years; just switch from leggings to pants as it gets shorter. (top $49, leggings $22)
Dressed up or down, the stripes are bold, bright alternative to the sea
of dainty patterns our girls often have to choose from. All the dresses from Tea this year are really fun, but we're adoring the turqouise and we know our daughters will too. ($39)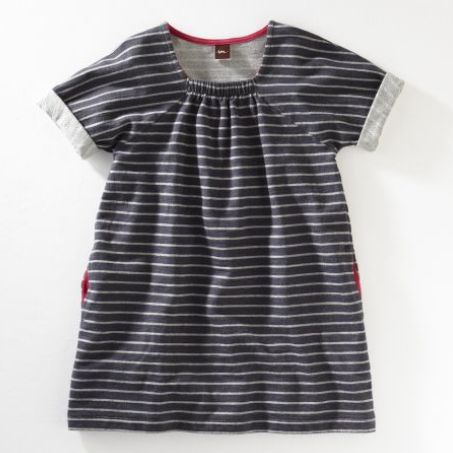 Hacienda stripe dress
Subtle stripes in a soft french terry will keep them cool and comfortable as the seasons change. Plus, we just can't give up stripes for fall! ($45)
Are they jeans? Are they leggings? They're both, only soft, and the perfect pairing for long tunics or breezy dresses. ($39)
Simple take on ribbon metallic sneakers
We don't know one girl who wouldn't loooove these. These sneakers have enough metallic to make them stand out but not shine like a disco ball. We love shoes that lets girls feel as girlie as they want to be, but still lets them get out on the monkey boys and do their thing. ($48)
Thanks, everyone, for your patience! The winners of the Tea Collection giveaway are Melissa W. and Elaine C. Congratulations!