Got the winter squash blahs? Now that big mama nature has sprung spring on us, we get to look forward to a wider variety of fresh vegetables at the market.
My favorite way to celebrate the bounty of Spring is to make homemade veggie chips. And I'm not just talking about ubiquitous kale chips. You can turn nearly any veggie into a chip with nothing more than a knife, some olive oil and an oven. (Salt helps, too.)
Check out these five easy vegetable chip recipes and watch even your veggie refusnik gobble up the natural goodness of spring.
These Cinnamon Sugar Radish Chips (above) take the prize for most brilliant flavor combination. Not sure how it happens–Lindsay of Pinch of Yum calls it "magic"–but cinnamon sugar turns crisped radishes into an irresistible sweet treat. I dare you to keep from gobbling the whole batch in one sitting!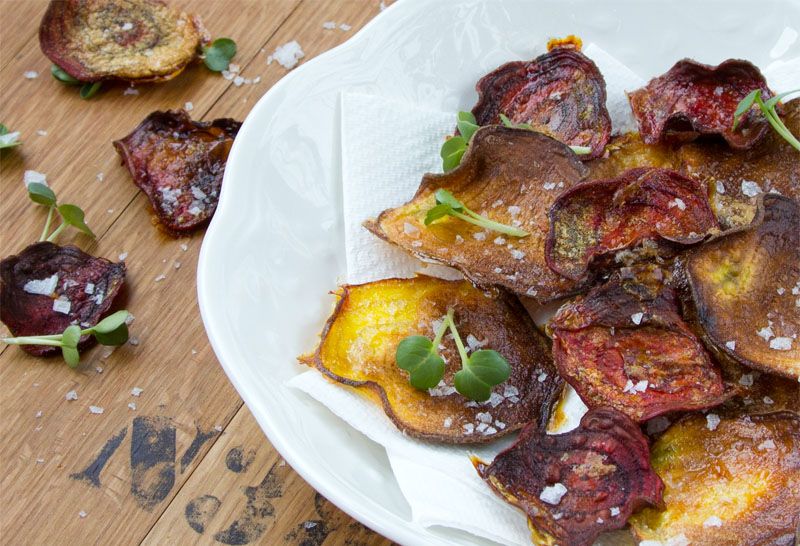 Move over faux BBQ flavor, we've got Smoky Beet Chips. I love how Monica of Just 5 More Minutes uses smoked paprika in this recipe. I also love that you don't have to. Either way, you end up with a delicious, all-natural snack.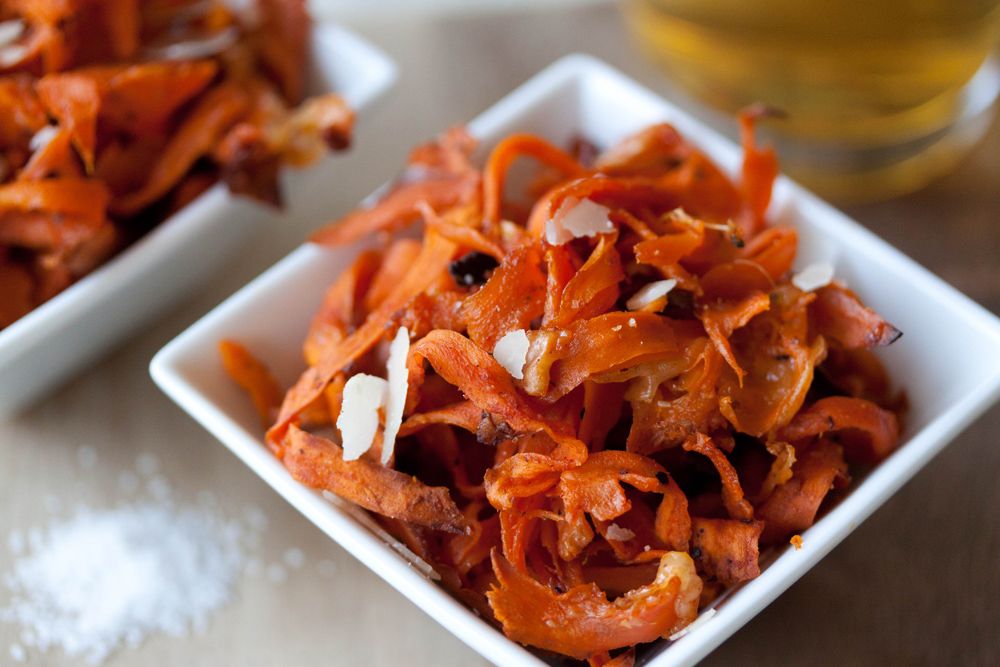 You already know that sweet potatoes make tasty chips, but did you know that you can make them at home with hardly any effort? You can! And then, if you're sassy, you can throw some shaved Parmesan in the mix to make these Sweet Potato and Parmesan Chips. Just try going back to bagged chips after these.
I'm kind of obsessed with fennel and can't get enough of these Sea Salt Fennel Chips from A Full Measure of Happiness. The salty, mellow anise flavor makes these chips a perfect Spring snack.
Fennel too out there for kiddo? Give carrot chips a shot. This recipe turns kid-approved carrots into a snack with an even higher approval rating. These chips are crunchy, sweet and salty–what every good snack should be.
Eating five a day just got easier. -Stacie
For more healthy snack ideas check our recipe archives.