Father's Day is only one week away so no wonder we've been fielding so many questions from our readers about last minute gifts for Father's Day! To help you out, we thought we'd gather a few of them from Facebook, Twitter, email, and our recent live chat on The Motherhood, with the hopes that they'll help you out too.
And psst…don't worry. We've got even more to come this week. We've got you covered!
What are some good ideas for getting the kids involved with making a high quality gift for dad? -Erin
Check out our post on DIY Father's Day gifts
which has lots of ideas. One of our personal favorites is the DIY photo
bookmark tutorial which isn't too hard to make. In fact, let the kids
take the pictures themselves–the more imperfect the better, in our
opinion. Then just pair it with a great book you know he'll love. And
hey, even if a painstakingly drawn picture for dad in a really nice picture frame like the one shown above (details here) or handmade by O'Brien Scrhridde makes for a gift he'll love forever.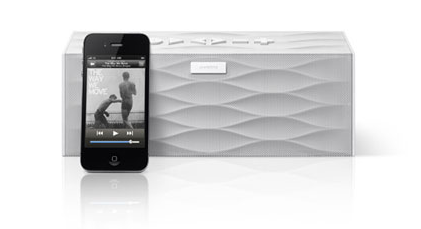 My husband is notoriously difficult to buy for! He's a gadget geek….any suggestions?! – Stephanie
Where to start! Okay, how about Cool Mom Tech. Just a few new gadgets we've recently fallen for: The Parrot MINIKIT+ Bluetooth which is genius for the car. Wireless headphones from Azeca are also a cool gift, whether he uses them for music or phone calls. And the GoPro camera is mindblowingly cool.
If he's into music, A Sonos Wireless Speaker System will be extremely welcome and currently Target is offering an unadvertised deal for a free wireless bridge with purchase. The Soundfreaq Recharge
is an affordable Bluetooth speaker with great sound that works with any
gadget with Bluetooth (but will also dock iOS devices). And the Big Jambox by Jawbone (shown) just came out and we know quite a few guys who wouldn't kick that out of the man cave.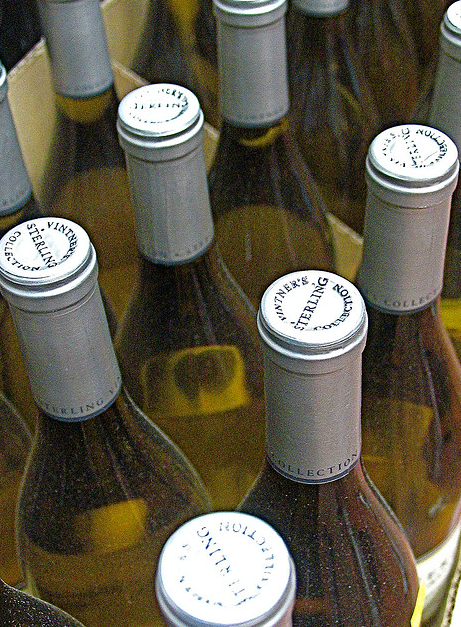 Any ideas for a dad who likes wines? -Erin O
A membership to Invino,
a wine of the month club, is like giving your dad his own personal
sommelier. We also like some of the personalized wine bottle designs
from Etching Expressions, (just avoid the comic sans option) and they ship in just 2-3 business days.

Any idea for gifts from the baby? -Mallika B
We have an entire category this year on Father's Day gifts for new dads,
any of which can come "from the baby." We're having trouble resisting
this adorable daddy and me set; just make sure your camera is charged
Sunday morning.
I'm a pretty confident gift giver, but Father's Day usually stumps
me. the older our kids get, the less stuff my husband or dad can
actually use. How about unexpected food ideas? -Jennifer
We have tons of ideas in our post about gourmet gifts for dads.
One of the ones we really like – one of 38 gift baskets from New York
Mouth filled with goodies from indie purveyors. For the gift that keeps
on giving, give him one of their gourmet gift subscriptions–choose from
chocolate, cookies, pickles (above), or jerky. also, the Foodzie tasting box is a longtime favorite of ours. Liz's dad loves his!
Do you have any great Father's Day gift ideas that don't cost a
fortune? We have a lot of dads and granddads in our family. -Margaret
A couple years back, we actually created an entire Father's Day Gift Guide
sorted by price. Any crafty diy gift is a great idea, but we also have
plenty under $25. There's even still time to order the beautiful
personalized father and me silhouette print from Le Papier Studio, and
it's just $24.
I need a good Father's Day gift for a biking dad! -Rachel
If you're up for a splurge (or going in with multiple siblings) there's a lot of great tech ideas for athletes. Garmin is obviously the king of the GPS-enabled sports watch, and the Garmin Forerunner 305
(from our affiliate Amazon) is perfect for biking or cross training,
even connecting to the bike speed sensor. If he's really a gadget guy,
the GoPro camera, that we mentioned above, can be attached to a bike helmet for taking awesome action photos and videos.
Is there a gift I can get to spawn more quality time with dad? –Kayla
Absolutely — we always think about what the dads in our lives love to do and see
if there's a way to get the kids involved, whether it's something like a
new video game system that the kids can play too, show tickets if he loves the theater, or tickets to a ball game
for a sports fan. From what we've found, it's not so much that dads
want tickets to a game, as much as they'd love the chance to share their
passion with the family for a day.
Looking for the best golf gloves for dad, help! – Christina G
The Bionic Men's Golf Glove gets great reviews–but it's not allowed in tournament play if he's serious. We've also heard a lot of great things about the Titleist golf gloves made of a nice, thin leather.
Do you have a favorite gift from your guide this year? -Emily
Funny enough, Kristen and Liz each had the same favorite: The custom keychains from your child's artwork.
If you want one though, convo Kim at Metalmorphis stat. Or you might be
giving your dad an IOU on Sunday (even if it's worth the wait).
Don't miss our Father's Day gift guide series for dozens of ideas for all kinds of dads, plus 6 chances to enter to win a fabulous Father's Day $500 gift basket!