I'm a sucker for Harajuku-inspired goodness. The colors are so fun, the designs are loud and perfect for kids who are confident and love standing out. Which is all of them in my house. And now there's a new line of awesome clothes that do all of the above.
[we've got an exclusive discount after the jump!]

Mom-run business, Little Z Kids is a previous pick of ours, and they hit a home run with the new Japanese Pop line.
You'll find monsters (cute ones), and candy, and superheroes, just as
you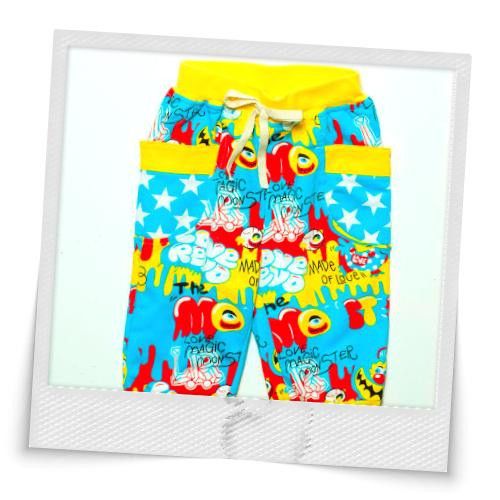 might expect from a Japanese Pop line. You also might recognize the characters in my favorite tee, Jam Paint. In addition to the tees you'll find
very vibrant knickers; or as we know them, shorts.
I only wish that their were adult sizes because I'm a but jealous that I can't rock a 5T. Just Sayin. –Eva
Find the new Japanese Pop print inspired tees and shorts online from Little Z Kids and score 20% off when you enter discount code CMP20