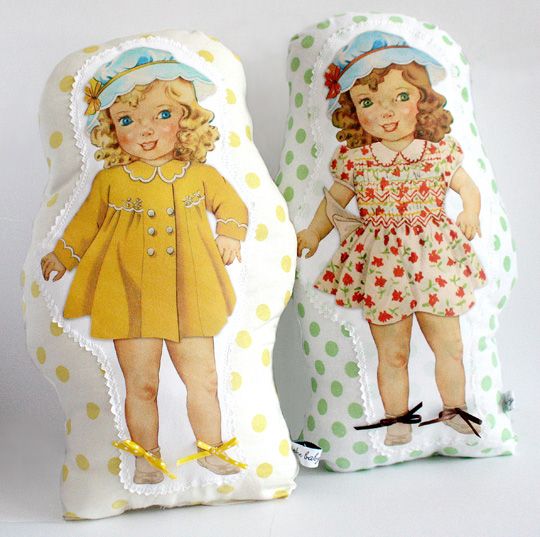 When I was a young girl, my favorite pastime was playing with paper dolls. I loved dressing them up and creating stories with each of them. I think it's great that they have made such a comeback into toys and decor because my own daughter loves them as much as I did.

These vintage paper doll pillows hail from one of Cool Mom Picks' favorite little shops, Baby Gardner, and are the perfect accent for accessorizing a little girls bedroom or play
space. Betty and Sally originate from an authentic 1940s paper doll
set and are now dressed up in cute outfits and printed on cotton fabric.
For me, it takes me back to a beautiful vintage place. For our little girls, I hope it just inspires the imagination that paper dolls did for me way back when –Kirsten
Shop these vintage paper doll pillows and more at Baby Gardner.