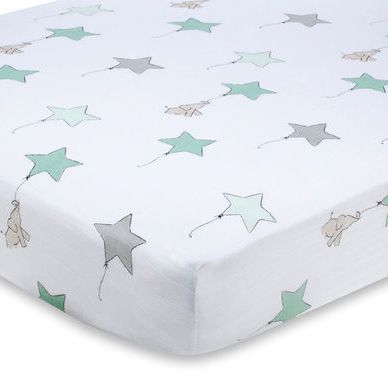 The aden + anais swaddlers have been a staple in my household since my second baby was born, but now that my youngest is almost two-years old, we've outgrown them a bit. So imagine how thrilled I was to learn that they've recently launched crib sheets.

The new
aden + anais crib sheets
are made from the same super soft muslin that their blankets are known for, and really, I couldn't think of a better material for a baby to sleep on. It's cool during the summer months, but still cozy in the winter. And if they wash as well as the swaddling blankets do, you'll be able to use them for years to come, even if you're using them through all four seasons.
-Kristen