Despite having found so many cool kids' growth charts here on Cool Mom Picks, I confess I still use a pencil on the side of our kitchen wall. It's not that I haven't loved every single one of them, but they're either too pretty or too big or just too…something for us. But that all ended with this Etsy find from Studio 1am.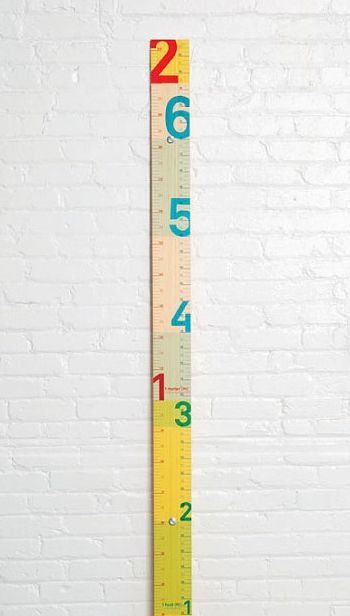 Sure, at a quick glance it looks like a gigantic yard stick, but upon closer examination the
Measure Me Stick
is a little bit of genius. Handmade in Chicago from solid wood that's certified by the Forest Stewardship Council, this modern growth chart features bright colorful numbers and lines so you can easily keep track of names and heights for years to come — in both standard and metric measurements.
Use a different Sharpie color for each kid and it will add nice character to the piece–you can't quite say that about your wall. –Kristen